Politics
Elizabeth Warren says she will seek a third Senate term in 2024
"Joe Biden is running for re-election in 2024. My job right now is to help him succeed."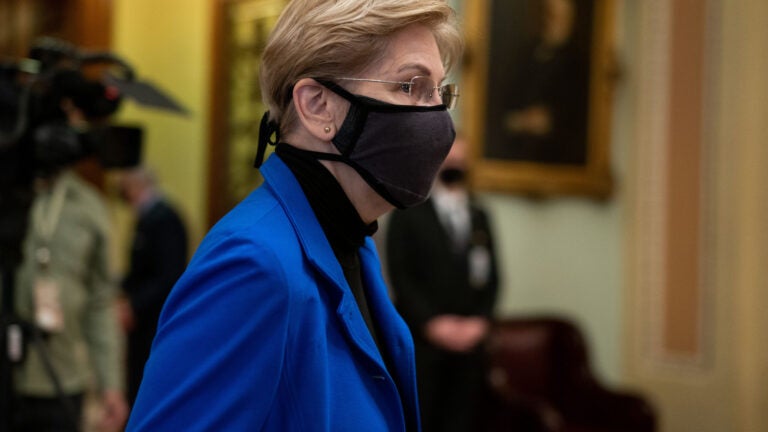 Elizabeth Warren is running again — for her Senate seat.
Asked by Politico on Friday whether she will seek a third term in 2024, the 71-year-old incumbent said simply, "Yep."
Warren's early indication of her future plans comes after a year of bids for other positions fell through.
The senator's unsuccessful presidential campaign ended in early March 2020, just days before the COVID-19 pandemic upended American life.
As it became clear Joe Biden would secure the party's nomination, Warren was considered a contender for his pick for vice president, and in the lead-up to the presidential election, Warren made a push to serve as his secretary of treasury.
If Warren is elected again in three years, she'll be in office through 2030.
She told The Boston Globe she has no current intentions to run for president again.
"Joe Biden is running for re-election in 2024," she said. "My job right now is to help him succeed."
For Warren, that work is centered around swaying Biden further to the left.
Warren, for instance, wants to see $50,000 in student loan debt canceled and a $700 billion investment in child care, as the Globe highlights. Biden, by comparison, has said he supports canceling no more than $10,000 in student loan debt and $225 billion in funding for improving child care and making it more affordable for working families.
Warren acknowledged to the Globe that Biden "already gets the basic idea" and has already signaled he's willing to make a commitment for child care.
But the senator said her patience in general for the president hasn't run out yet and Biden needs to be pushed to do more.
"I'm fighting as hard as I can, and I use every tool that I have available," Warren said.
Her policy points make up a portion of her latest book, "Persist," released last week, according to media outlets.
At other parts, Warren writes about her presidential campaign, trying to come to terms with what happened.
She admits she was "wrong" to take a DNA test as part of an effort to clarify her past claims of Native American ancestry, according to Politico. Warren also writes how she never rebounded from criticism of her embrace of Medicare for All and noted Biden and Sen. Bernie Sanders had loyal supporters, making it a challenging race for other candidates.
"There's always another possibility, a much more painful one: in this moment … maybe I just wasn't good enough," Warren writes.
Still, Warren feels there is a moment now for Biden to bring about many of the progressive causes she champions.
Speaking with WBZ's Jon Keller on Sunday, Warren rattled off how the country has seen a global pandemic, a movement for racial justice, a president elected by a margin of over 7 million votes, and the passage of the "largest rescue package in the history of the United States."
"I see this as a moment where we have our our toes right on the line for real structural change," Warren said.
Get Boston.com's browser alerts:
Enable breaking news notifications straight to your internet browser.