Politics
Charlie Baker says Mass. will continue $300-a-week boost in unemployment benefits into September
Even as most Republican governors pull their states out of the federal program, Baker says there are other reasons people aren't returning to work.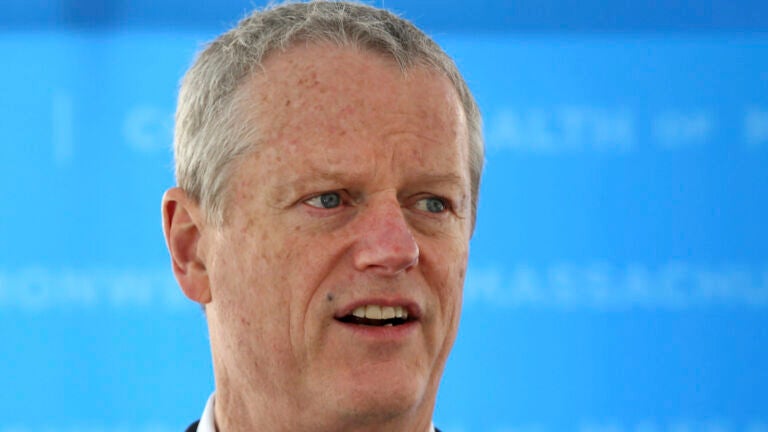 Unlike in many other Republican-led states, the federal government's $300 weekly boost to state unemployment benefits isn't coming to an end any time soon in Massachusetts.
Gov. Charlie Baker pledged Thursday that his administration will "continue to support the supplemental payments" until the week ending on September 4, when the federal pandemic-era unemployment boost is set to expire under the COVID-19 relief package passed this past March.
"If you look at a lot of the folks who lost their job and continue to be out of work over the course of this pandemic, many of them work in hospitality, service, restaurant industries and are folks who are hardworking people," the Republican governor said during an appearance Thursday on GBH's Boston Public Radio, noting that Massachusetts is a "very high-cost state" and that those collecting unemployment benefits tend to be at the lower end of the wage scale.
"Those are the folks who, most of all, we should be worrying about continuing to support," he said.
Baker's comments come as at least 21 of the country's 27 GOP governors, including in neighboring New Hampshire, announced plans to opt out of the federal program, arguing the $300 payments — which supplement existing state unemployment benefits and saved millions from falling into poverty — were now creating a disincentive for people to return to the workforce as the pandemic eases in the United States.
Last week, the Labor Department reported that job openings had reached 8.1 million by the end of March, the highest level since the agency began collecting data on the subject in 2000. As the Wall Street Journal recently reported, sectors like manufacturing, restaurants, and construction in particular are facing worker shortages.
Some of the GOP governors opting out of the $300 federal unemployment boost say they will instead use federal funds to offer one-time bonuses for those returning to the workforce.
Baker, however, suggested Thursday that the reason for worker shortages were more complex than a financial calculus. He noted that many people say they haven't gone back to work due to fear of getting or spreading COVID-19. And as businesses continue to reopen and vaccinations progress, Baker said he expects the problem of a lack of workers to fade.
"If we continue to see our hospital numbers go down, if we continue to see our case counts go down, if we continue to see positive progress on this, and people continue to get vaccinated, then people will probably get a little more comfortable about the idea that, 'If I go back to work, it will be safe,'" Baker said.
Baker told reporters last week that he had no immediate plans to opt out of the federal unemployment program due to concerns about the increased cost of housing and food, even as the wave of Republican-led defections began to swell.
Asked on Thursday if that meant he was committed to continuing the program into September, Baker said "that was pretty much the point of my statement."
Newsletter Signup
Stay up to date on all the latest news from Boston.com