Politics
GOP Sen. Tom Cotton vows to block Rachael Rollins from being confirmed as U.S. attorney
Cotton, a member of the Senate Judiciary Committee, could use procedural maneuvers to try to block consideration of Rollins's nomination.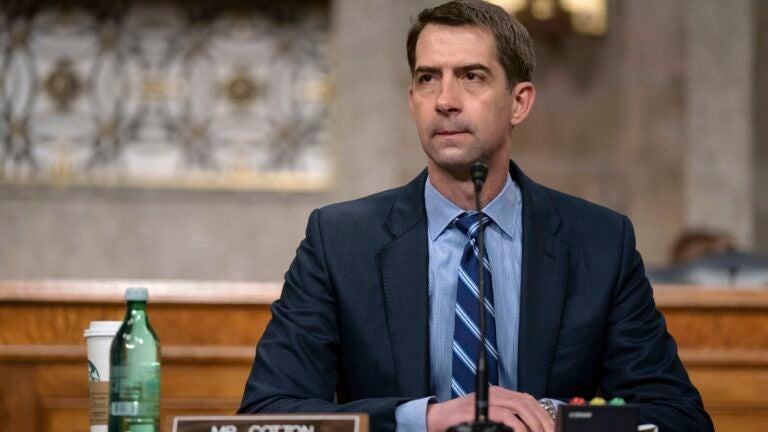 WASHINGTON — Republican Senator Tom Cotton on Wednesday said he would try to stop Suffolk District Attorney Rachael Rollins from being confirmed as U.S. attorney for Massachusetts, the first lawmaker to publicly oppose her nomination.
Cotton, a conservative from Arkansas and potential 2024 presidential candidate, has been an outspoken critic of Democrats on crime. He linked Rollins, a criminal justice reformer, to policies he said have contributed to a jump in violent crime nationwide.
"Democrats have defunded police departments, stopped prosecutions for numerous crimes, ended cash bail, and demanded early release even for violent criminals," he said in a written statement to the Globe. "These actions resulted in a historic increase in murders and contributed to the crime wave. Rachael Rollins won't stand up for the victims of these crimes, and I will seek to stop her nomination."
President Biden on Monday nominated Rollins for US attorney, the top federal prosecutor in Massachusetts. If confirmed by the Senate, she would be the first Black woman to hold the job in the state's history.
Finish the story at BostonGlobe.com.