Politics
The pandemic business policies Boston's mayoral candidates want to keep
"Outdoor dining, I hope, is here to stay."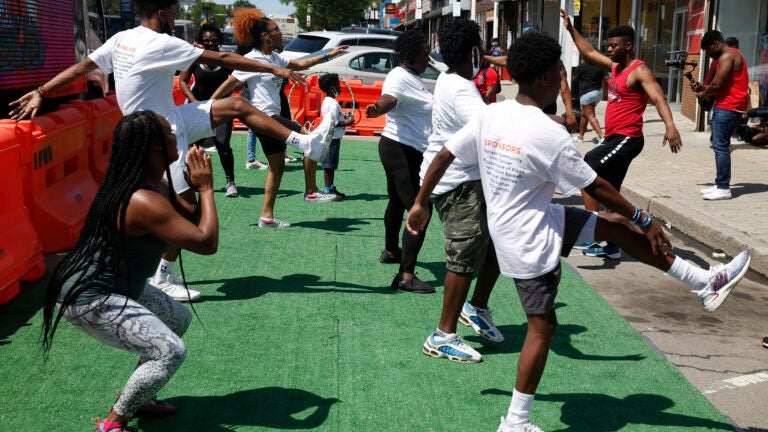 Boston's mayoral candidates are ready to throw more support behind the city's businesses.
On Tuesday, Boston Main Streets hosted a mayoral forum to learn more about the candidate's positions on supporting neighborhood economies, from maintaining helpful COVID-era policies to committing more funds to small businesses.
Four candidates took the stage: former Boston economic development chief John Barros, Boston city councilors Andrea Campbell and Annissa Essaibi George, and Acting Mayor Kim Janey. Boston City Councilor Michelle Wu couldn't stay for the event, but moderator Bob Seay, of WGBH, said she'd be sending written responses to the organization.
The candidates got to a lot during the two-hour forum, so here are the highlights:
Keeping some pandemic policies
The city streamlined and modernized many processes during the pandemic, and candidates were all for keeping the best and leaving the rest.
"Outdoor dining, I hope, is here to stay; certainly we've got to refine it in some communities…we hear a lot of concerns in our more congested neighborhoods about the impacts of outdoor dining," Essaibi George said. "This idea that you have to come into City Hall…to navigate a particular system is, we've seen, unnecessary. We need to continue to work in partnership with small businesses so they have the tools to engage."
Campbell praised the city's upgraded technology use — such as doing away with the fax — and creative use of 311 to direct businesses to resources. Barros mentioned Boston's marketing support for small businesses, and each said the work should continue.
"When needed we can act quickly and we can respond in a way that helps residents and our small businesses, and we were able to streamline permitting," Janey said. "We want to make sure we're doing more to continue that work now. …We're looking at our permitting processes for lots of different things, not just small business, because we want to make doing business with the city of Boston easier."
Managing the opioid epidemic and homelessness
Noting its impact on business corridors, Seay asked candidates to share plans to manage the opioid and homelessness crisis. He also asked candidates if they would commit to providing a walking patrol officer for every main street district. The four candidates answered yes, but also noted the importance of treating the issues as public health crises.
"COVID-19 is one public health crisis we have to continue to deal with, but this is the other public health crisis and the city of Boston must step up, because if we don't it will get worse," Campbell said. "Residents are really angry… There are a lot of great ideas informed by residents on the table, we need the city to take action."
Janey noted the deep complexity of the issue, requiring more supportive housing, de-densification of services, and other municipalities stepping up to share the work. Essaibi George called it a "crisis of epic proportions."
Barros advocated for adding more capacity to community policing, as well as developing different first-response services to mental health crises.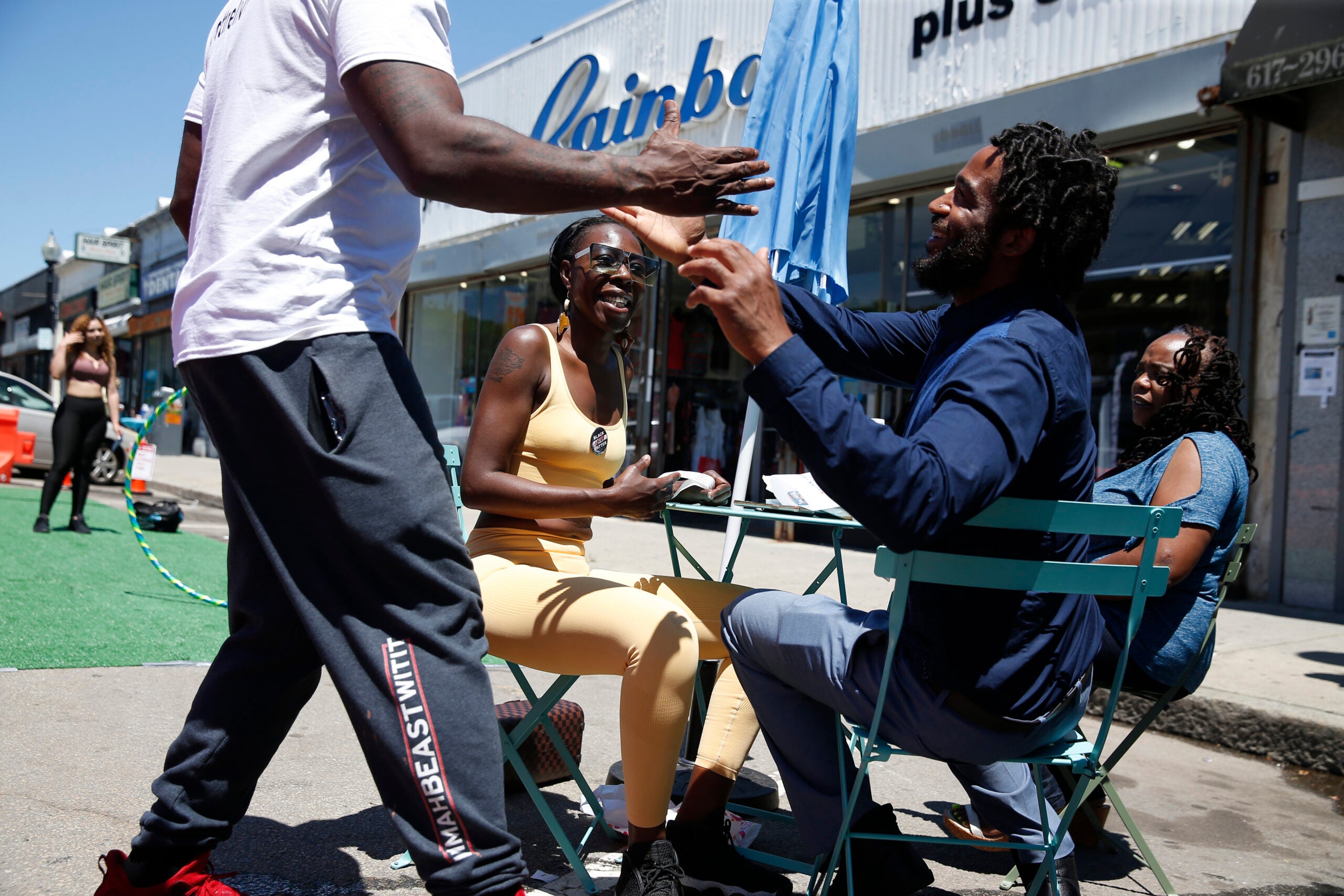 "If we want police officers in every main street, we need to fund the police," he said. "There need to be more professionals who are answering the 911 calls, so when I called for mental health professionals I also called for a more comprehensive public health agency that allows people to answer calls on the detox side. …We can't talk about seeing these people as humans unless we're going to treat them as humans."
Getting Main Streets involved with the BPDA
Answering a question from Seay, each candidate agreed to require the Boston Planning and Development Agency to involve Main Streets organizations in new projects, as well as increasing funding to Main Streets.
"Our main streets districts need to be at the forefront when we're talking about a development in our communities," Janey said. "It's really important we're making sure their voices are heard and we're doing a better job of getting at the development we need in our community — that is development that does not displace residents."
Barros and Campbell said they'd work to increase capacity for Main Streets organizations so they have the staffing to stay on top of projects and be at the table when it matters.
"Our master planning process is flawed because it doesn't adequately incorporate the voices — both of our residents and small business owners," she said. "We need a more robust master planning process that includes your voices especially because you — as leaders of your Main Streets organizations — have your pulse on the conversations happening in your district."
Newsletter Signup
Stay up to date on all the latest news from Boston.com