Politics
Donnie Palmer
"I want the city to know that I will put their well-being and safety first."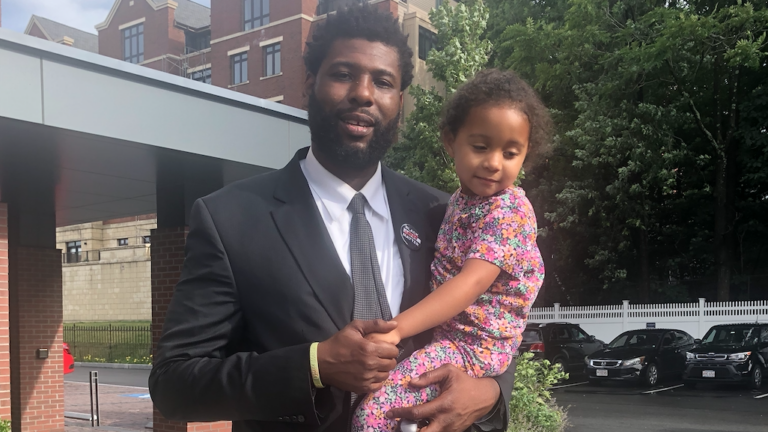 Donnie Palmer, 37, is a Boston local and currently works as a special needs educator. Palmer lives in Brighton and is a single dad. He received an education from the University of Colorado at Colorado Springs. Additionally, Palmer is a professional boxer and an Army veteran.
Why are you running for at-large city councilor?
As a native of Boston, I prefer policies that unite and protect the city rather than divide and destroy it. I support the role of the police in public safety. I want to increase the amount of affordable housing to give more people the chance to live and work in Boston. And I want to keep critical race theory out of our schools because it creates more problems instead of offering solutions. If you vote for me for Boston City Council at Large, I will always fight for you!
There are 17 candidates for at-large city councilor. What accomplishments and proposals do you think make you stand out from the others? Please be specific.
I am the only conservative running in a field of 17 for Boston City Council at large. I am a black, veteran, teacher, and pro boxer. I am passionate about supporting the police, banishing the practice of teaching racism in our public schools, and putting American citizens first when it comes to housing and amenities in the city. I could use some publicity to get out to all the god loving hard working people in Boston.
What would be your top three objectives during your term as city councilor?
The first 3 things I would like to achieve are:
(1) To ban the teaching of racism to our kids in school. I believe that this is the only way to describe Critical Race Theory!
(2) To make sure that the police have the full backing of the elected officials!
(3) To decrease homelessness especially for our veterans and Boston citizens!
What is one thing you want the City of Boston to know about you?
I want the city to know that I will put their well-being and safety first. Unlike the other candidates I will not be focusing on nonsensical divisive issues!
What is your typical Dunkin' order?
I like to make my own breakfast!
Visit Donnie Palmer at his website.
Previous candidate: Erin Murphy
Next candidate: Alexander J. Gray
Newsletter Signup
Stay up to date on all the latest news from Boston.com