Politics
Erin Murphy
"I am a hard worker and will be the at-large city councilor you think of when you need a go-to call at City Hall."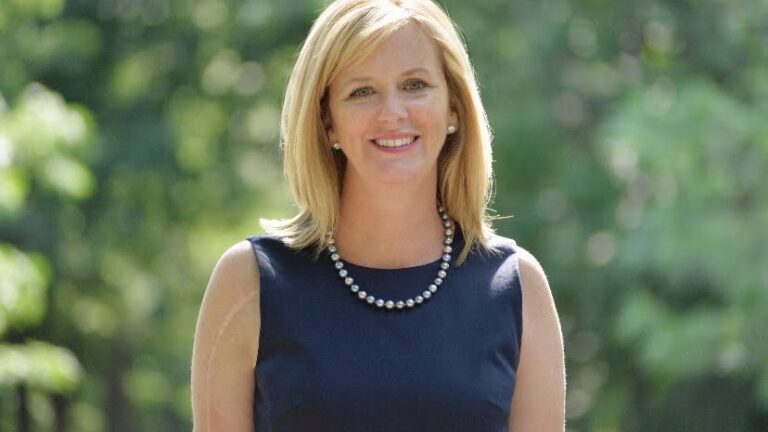 Erin Murphy, 51, is running for an at-large City Council seat and is currently a public school teacher in the Boston Public School system, where she has been teaching for over 22 years.
Murphy graduated from University of Massachusetts Boston with a degree in business management, history and elementary education, before receiving her master's degree in education from Fitchburg State College. Murphy is a single mother to four children and lives in Dorchester.
Why are you running for at-large city councilor?
I am Erin Murphy and I am running for Boston City Council at Large for the same reason I taught in the Boston Public Schools for over 22 years: because I care about this city, its children, and our shared future. Community service is in my blood — and I love this City too much to stand on the sidelines while our neighbors, friends, students, and businesses struggle. Now more than ever, Boston needs hard working leaders who want to unite our City, working together to create solutions as Boston recovers from the COVID-19 pandemic and thrives again as a better and stronger city. As a single mother, I understand the struggles and challenges facing every day Bostonians because I live them too. Navigating our public school system, paying the rent or the mortgage, caring for aging parents, and recovering our lives and livelihoods in the wake of the covid pandemic. Now more than ever, Boston needs leaders like me to bring our City back. I am a hard worker and will be the at-large city councilor you think of when you need a go-to call at City Hall.
There are 17 candidates for at-large city councilor. What accomplishments and proposals do you think make you stand out from the others? Please be specific.
I am a mom, an educator, problem solver and community advocate who has been working to improve our City in ways large and small. From helping the Mayor's Office of Recovery Services bring life-saving services to those in need to representing my neighbors as a Ward 16 delegate, I show up and work hard. I am the proud recipient of the Unsung Heroine of Massachusetts, Extraordinary Woman of Boston and the James F. Gavin Award for my contributions to my neighborhood and recovery services across the city. My campaign and my vision for Boston are built on my core beliefs: Thriving public schools and academic success for every student in every neighborhood. A friendlier city for seniors, with a more compassionate policy focus. Stronger outreach to veterans, with respect for their service and support for their needs. Safer streets and policing across the City, prioritizing community policing. All hands-on-deck to pull us out of the pandemic, particularly our most vulnerable. Reducing income inequality by creating opportunities for good-paying jobs for all Bostonians. You deserve an at-large city councilor who works as hard for you as you work for your family and I am that person.
What would be your top three objectives during your term as city councilor?
Education: As an educator, I will make it a priority that all families have access to a high quality public school in every neighborhood. I will advocate for a re-commitment to a comprehensive vocational high school, universal pre-k, and I will focus on providing more inclusive options for our special needs students.
Public Health: I will address the Opioid Epidemic head on by increasing access to recovery and harm reduction services, and addressing the mental health needs of so many of those struggling with substance use disorder. I will advocate for ending the clustering of treatment services in one small area of Boston, which has put tremendous and unfair pressure on neighborhoods in the South End, Roxbury, and South Boston/Dorchester.
Constituent Services: The most important job of the City Council is to ensure that the city runs smoothly for all residents. I will work diligently to make sure our city departments are working for our residents and are supporting the neighborhoods. From libraries to snow removal, to registering your child for school to calling 911 in an emergency, we all deserve our city to work for us! I will be that GO TO CALL at City Hall.
What is one thing you want the City of Boston to know about you?
I was born and raised in Dorchester where I am the devoted mom of Brian, Colin, Maisie, and Michael (and Murphy Dog). I am a veteran Boston Public School teacher and special education coordinator who has spent decades dedicated to my students, families, and neighbors in Boston. I believe that Boston needs an at-large City Councilor who understands how issues intersect: How affordable housing affects education, how veteran's opportunities mix with better jobs, how mental health and recovery mean safer streets in every neighborhood. I am that person and I am ready to be your voice. I am a public servant you can trust when you need a hand. I clocked in everyday as a mom and as a public school teacher, and I will bring the exact same work ethic to the Boston City Council. I ran the Boston Marathon three times and raised over $50K for recovery and mental health programs at the Gavin Foundation. I continue to be a strong advocate helping fight the stigma associated with substance use and mental health issues. This is something that families struggle with in every neighborhood across the city and I will continue to make it a priority of mine.
What is your typical Dunkin' order?
Large black iced.
Visit Erin Murphy at her website, or social media @ErinforBoston on Facebook, Twitter, and Instagram.
Previous candidate: James Reginald "Reggie" Colimon
Next candidate: Donnie Palmer
Newsletter Signup
Stay up to date on all the latest news from Boston.com