Politics
Wednesday is the last day to register to vote this fall in Boston (and dozens of other elections)
Massachusetts residents must be registered at least 20 days before Election Day, though some want to change that.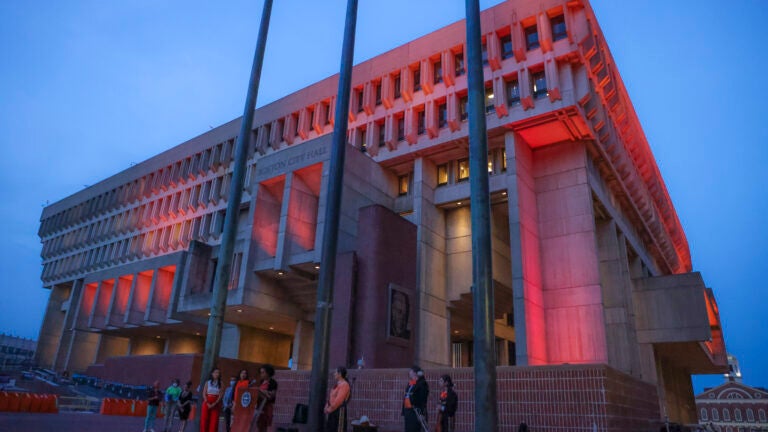 Planning to vote in Boston or any of the dozens of other elections being held around Massachusetts next month?
Wednesday is the state's deadline to register to vote, if you haven't already.
Eligible residents can register online or by submitting an application through the mail or in person to their local election office, as well as through the Registry of Motor Vehicles, MassHealth, or the Commonwealth Health Connector, thanks to the state's automatic voter registration system.
Online registrations must be submitted by 11:59 p.m on Wednesday.
The deadline to apply for a mail-in ballot is Oct. 27, though officials encourage voters who choose that option to do so much earlier to ensure their ballot arrives in time.
According to Secretary of State Bill Galvin's office, there are at least 61 communities in Massachusetts holding elections on Nov. 2. The list includes 55 regularly scheduled municipal elections, as well as six towns voting in a special election to fill former state Rep. Brad Hill's vacant North Shore seat.
It also includes the high-profile Boston mayoral election between Michelle Wu and Annissa Essaibi George, as well as several open City Council races.
The registration deadline comes 10 days before the early voting period in Boston and other municipalities, which runs from Saturday, Oct. 23, through Friday, Oct. 29.
Massachusetts is one of 30 states in the country that does not allow same-day registration, in which residents can register to vote at their polling place. Instead, the state sets the registration deadline at 20 days before Election Day.
However, some state lawmakers are again pushing to change that.
Last week, the Massachusetts state Senate overwhelmingly passed a bill that would allow Bay Staters to register to vote on Election Day, in addition to making expanded early and mail-in voting permanent. However, it's future in the House, where past same-day registration pushes have fizzled, is less clear.
"We have taken a vote on the same-day amendment," House Speaker Ron Mariano said earlier this month, alluding to past votes against same-day registration in the chamber. "We'll see what happens when we begin the debate."
The effort also faces potential opposition from Republican Gov. Charlie Baker, who voiced opposition to same-day registration last month, citing "the complexity associated with it" and programs like automatic voter registration that "make it a lot easier for people to register to vote."
"I want municipalities in the commonwealth on election day to focus on one thing and one thing only, which is counting the votes," Baker said during an interview on GBH.
Galvin and other top Democrats reject that thinking, arguing that same-day registration isn't too difficult and would help boost turnout.
"I believe that with the appropriate technological safeguards in place, we can implement same-day voter registration in a convenient and secure manner, as several of our neighboring states have done," Galvin said this past February.
Newsletter Signup
Stay up to date on all the latest news from Boston.com