Politics
Bourne school board member fired from teaching job after controversial TikTok posts
"I got fired specifically for a social media post I made. That's a violation of free speech."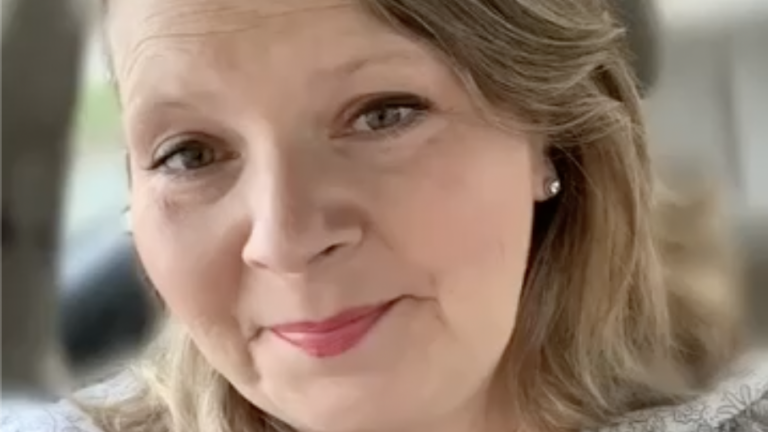 The Bourne School Committee member pressured to resign over her comments on gender identity was fired from her new teaching position at Hanover High School.
Kari MacRae was elected to the school committee in May in an uncontested race, but in September the Bourne Educators Association called for her resignation, saying her views are not consistent with the district's values and could be harmful to students. At a crowded School Committee meeting on Sept. 22, MacRae said she would not resign and that she'd been the target of "reckless and false charges and innuendo."
On Tuesday, MacRae told the Cape Cod Times she is now seeking legal recourse after her new job as a business teacher at Hanover High School was terminated on Sept. 29.
"I got fired specifically for a social media post I made," she said. "That's a violation of free speech."
In a letter read with a Times reporter, Hanover High Principal Matthew Mattos told her, "continuing your employment in light of your social media posts would have a significant negative impact on student learning at HHS." According to the letter, the district is exercising its right to terminate MacRae's employment within the first 90 days.
Speaking generally, Hanover School Superintendent Matthew Ferron told the Times school districts can dismiss an employee within the first 90 days of employment with or without cause, and that the district respects employees's First Amendment rights.
"That being said, if a teacher publicly interfaces with the community in a way that may negatively impact our ability to provide a positive and distraction-free learning environment for our students and staff, it is important that school districts have the ability to exercise their 90-day dismissal option under Massachusetts law," he said.
In the TikTok video that started it all, MacRae said she ran for office to ensure students are not being taught critical race theory, or that they can choose their gender.
"It's one thing to include and it's one thing to be inclusive. And it's one thing to educate everybody about everything," she said. "It's completely another thing to push your agenda. With me on the school board, that won't happen in our town."
MacRae's TikTok, where she goes by @nanamacof4, was unavailable around Sept. 23 (TikTok did not confirm whether it was taken down or made private). Though it was back up on Wednesday evening, it was down again by Thursday at 4 p.m. Other videos and screenshots shared with Boston.com in September include similar views: in another video, MacRae said she won't use they/them pronouns to refer to someone, only their name, because she says she's not going to be a liar and say someone is plural when they're not.
In September, union president and Bourne High School teacher AnnMarie Strode told Boston.com the union unanimously voted to call for MacRae's resignation, largely based on her comments about LGBTQ+ students.
"First and foremost it's about our students, and we have a number of students that are in the LGBTQ+ community," Strode said. "As educators, it's important we stand for our students. They are in a vulnerable position at this age in trying to figure out who they are, and where they're going, and what they're doing. The memes that were posted were really anti-transgender — there was a pattern of that — and as a union, we had to stand for our students."
On her website, MacRae describes herself as "the latest victim in a campaign to destroy free speech in America" and an "American patriot who values your free speech and her own."
"Those that would silence Kari MacRae, fire her from her job for her political views, or scream hate are not protectors of our Constitution," she wrote. "They are not the protectors of your free speech and they will eventually forfeit their own. This can not be allowed to stand."
Newsletter Signup
Stay up to date on all the latest news from Boston.com