Politics
In final debate, Michelle Wu and Annissa Essaibi George clash over rebuilding Long Island bridge
Essaibi George says she is "not going to walk away from the battle with Quincy," but Wu says doing so would be "diverting our resources away from urgent action."
In perhaps the most heated exchange of the third and final Boston mayoral general election debate Monday night, city councilors Michelle Wu and Annissa Essaibi George clashed head on over the issue of rebuilding a bridge to Long Island in order to address the homelessness and public health crisis at Mass. and Cass.
Boston has been in an ongoing legal battle with Quincy over rebuilding the bridge — which was demolished for safety reasons in 2015 — in order to reestablish a recovery campus on the island. Quincy is suing to block the effort, citing traffic and environmental concerns.
While both candidates stressed the urgency of addressing the worsening situation as the weather gets colder and said they would appoint a cabinet-level Mass. and Cass chief, they differed on the Long Island bridge as a long-term solution. Advocates generally say the bridge's demolition exacerbated the homelessness and substance use crisis that was centralized at Mass. and Cass.
"I'm not going to walk away from the battle with Quincy," Essaibi George said.
"Because [Wu]'s been stuck in conversation, she doesn't truly understand the crisis that is Mass. and Cass," Essaibi George added, saying that she had spent nights at the intersection and witnessed unsheltered residents in crisis.
Essaibi George said that those at Mass. and Cass "need help today," but Wu countered that the Long Island bridge was not a near-term solution.
"I do not support focusing our energy on building back a bridge," Wu said.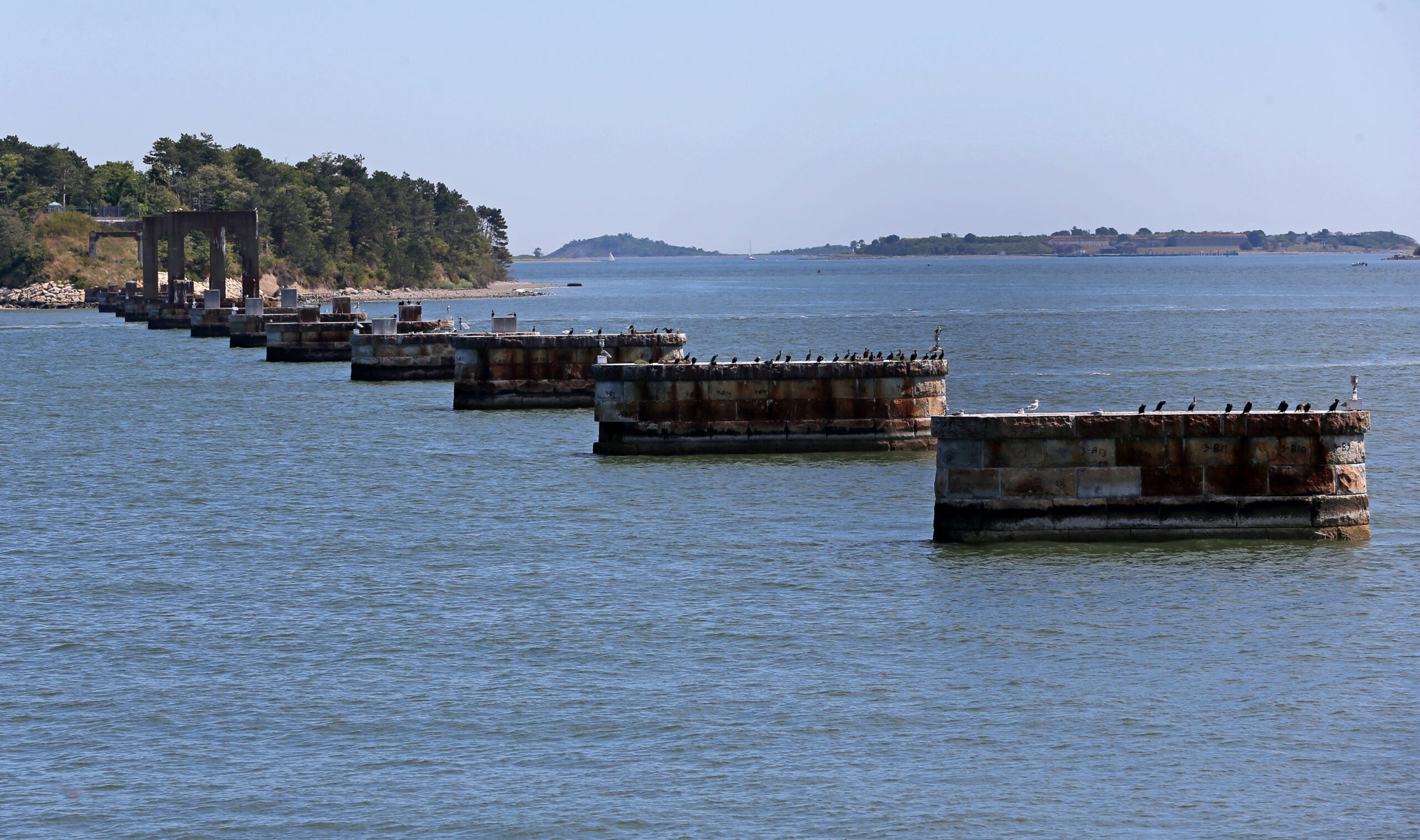 "This has been a conversation that the city of Boston has had for six, seven years now, and it is a major construction project in the order of $250 million plus that would require construction in the open ocean at the timescale of four, five, 10 years into the future," she continued, adding that she'd prioritize funding for supportive housing and ferry service to Long Island "so that we can make sure we're also building a recovery campus back on the island."
"I want to make sure we're taking action in the four-year mayoral term that I am seeking, not for a bridge project that is out of that frame," Wu said.
Asked whether she supported even beginning the process of rebuilding the bridge, Wu suggested that wasn't in her plans.
"I do not support putting our resources to focusing on the bridge," she said. "I'd move quickly to reactivate ferry service. We are in a legal process that is near completion, so we can finish that process. But our resources can be used much more urgently with much more impact for folks at Mass. and Cass."
Essaibi George has previously argued that ferry service wouldn't provide sufficient access for emergency services on the island, nor would it be appropriate for individuals dealing with withdrawal and serious illness. While she expressed support Monday for complimentary ferry service, she said rebuilding the bridge was imperative.
"We need to do this work as a city, Essaibi George said, pledging to have the bridge "built under my administration."
Asked if it could be done in a single four-year term, Essaibi George said yes, but was less clear on specifics.
"We've got incredible resources," she said. "We've got incredible minds. We can do a bridge hackathon and get this done."
Essaibi George added that Quincy's lawsuit made her "wildly crazy" for obstructing efforts to respond to "individuals in crisis," as well as local business owners and frontline workers at Mass. and Cass.
"We've got to move quickly on this, Michelle," Essaibi George said. "We have to move quickly."
Wu responded that she was "grateful" for Essaibi George's "passion" on the subject and noted that "we've both walked the streets" in the Mass. and Cass area and heard about the need for an urgent response. But for her, the bridge to Long Island is not that.
"Every conversation that I have is about taking urgent action," Wu said. "The bridge and the price tag of doing so means that we would be giving up and diverting our resources away from urgent action."
Newsletter Signup
Stay up to date on all the latest news from Boston.com