Politics
Boston City Council At-Large Race: Erin Murphy
"I am fully committed to being the go-to-call at City hall."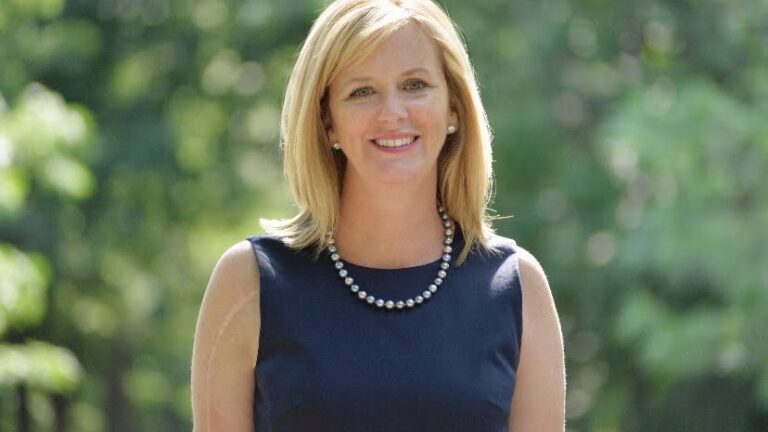 Erin Murphy, 51, is running for an at-large City Council seat and is currently a public school teacher in the Boston Public School system, where she has been teaching for over 22 years.
Murphy graduated from University of Massachusetts Boston with a degree in business management, history and elementary education, before receiving her master's degree in education from Fitchburg State College. Murphy is a single mother to four children and lives in Dorchester.
After an initial survey before the primary election in September, we surveyed Murphy again: this time, on some of the election's most pressing issues. Here are her responses.
What are your thoughts on Mass. and Cass and what solutions would you suggest to the problems that have arisen in the area?
I've spent a lot of time in the Mass. and Cass area over the past several years, and like anyone who has even just passed through recently knows, the public health crisis in the center of our City has dramatically worsened since June. Right now our neighbors, businesses, public health workers, and first responders are being overwhelmed. The situation has morphed from a crisis to a catastrophe. People have been killed. Women and vulnerable younger people are being sex-trafficked, assaulted, and abused every day and night. Illegal and dangerous drugs are being openly sold and used on public streets, sidewalks, and on private property. Workers at our hospitals, food businesses, and Suffolk County jail are at great physical, emotional, and financial risk as they simply try to go to work and go about their daily lives. I will work everyday to de-centralize recovery services, include affected neighbors, family members, and businesses in every conversation about City responses and treat every person with dignity and the respect they deserve. I will comb through the City budget to find funding to support comprehensive mental health support services for our most vulnerable citizens. We can bring recovery solutions directly to those who need them most, right where they are.
How can housing in Boston be more affordable and inclusive of all communities while mitigating gentrification?
As the only candidate in the race who is a renter I know first hand how the rising cost of housing can push families out of the city. Displacement is real. Low/middle-income people are increasingly getting squeezed out the market. We have a housing crisis and we need to address is head on with smart development. I will work to expand the middle-income affordable housing lotteries and support better oversight of development so that new affordable housing units are built with more meaningful input from existing residents. I will promote city-backed loans and grants so resident small businesses and home owners can thrive in our neighborhoods. The City owns around 100 vacant lots, many of them build-able, in Dorchester alone. I would propose a moratorium on private, market-rate development of those parcels in Dorchester and Roxbury. I am a strong supporter of the City's Linkage program and the 42% increase to that program that Mayor Walsh put into place in 2019. More than $80 million linkage dollars have been spent since 2014 on affordable housing in Boston and, something I care a lot about, workforce development and job training. The City should be doing all it can so that our younger residents can afford to live securely in Boston.
How would you, if at all, adjust the Boston Police Department budget?
I would adjust the Boston Police budget by hiring more police officers. If we have enough police officers then we won't have to spend so much money on overtime. Most of our overtime is forced because of staffing shortages. I believe community policing works, and I support the BPS commitment to it, so I would invest more in the Office of Community Engagement. Also, to continuing the cadet program that allows the police to recruit residents from all over the City. That way our police force reflects our neighborhoods more.
What are your top priorities for Boston Public Schools right now?
As an educator in the Boston Public Schools for more than twenty years, a former BPS student and parent, and the only candidate who is a teacher, I know what is working well and what needs to be addressed. I will bring my expertise and experience as a public school teacher for over 24 years to the council. I will make it a priority that all families, in every neighborhood, has access to a high quality public school. I will advocate for a re-commitment to a comprehensive vocational high school and will help to make strong relationships with the unions and support internships and job training so our students graduate from Madison Park High with the skills necessary to succeed in life in the 21st century workforce. As a special education teacher I know the importance of focusing on providing more inclusive options for our special needs students. As an early childhood educator I will make sure we follow through on our commitment to quality universal pre-k for every child. I will also see that we provide trauma training for our teachers and school staff to properly address the social and emotional needs of so many of our students.
What are two of your top priorities that you would like to address?
As a mom raising my family in Dorchester, public safety matters to me. I want every resident in every neighborhood to know they have a right to safety on our streets no matter what time it is, what street it is, what they look like, or what they're doing. I believe community policing works and I support the Boston Police Department's commitment to it, and to continuing the cadet program that allows the police to recruit residents from all neighborhoods. Empowering the residents in every neighborhood will offer them hope and have a positive impact on the public safety of our city. The most important job of the City Council is to insure that the city runs smoothly for all residents. I will work diligently to make sure our city departments are working for our residents and are supporting the neighborhoods. From libraries to snow removal, to senior outreach and registering your child for school to calling 911 in an emergency, we all deserve our city to work for us! I am fully committed to being the go-to-call at City hall. You deserve an at-large city councilor who works just as hard for you as you work for your family.
Visit Erin Murphy at her website, or social media @ErinforBoston on Facebook, Twitter, and Instagram.
Candidate responses were edited for length and clarity.
Newsletter Signup
Stay up to date on all the latest news from Boston.com