Politics
Boston City Council At-Large Race: Julia Mejia
"It is my priority to address these inequities by creating space for policy and programming changes led by the people."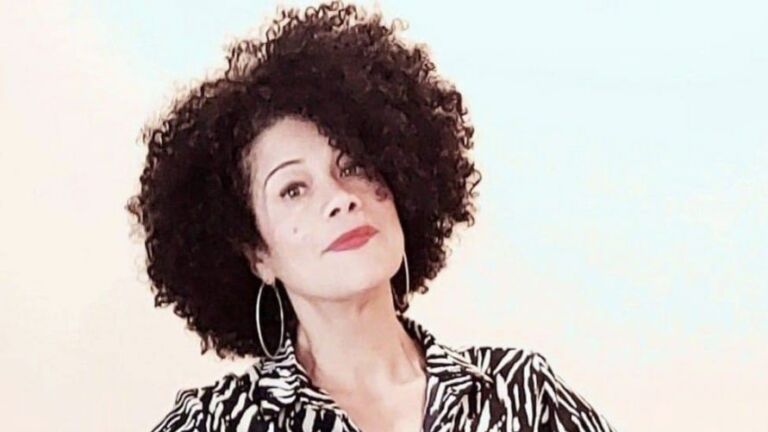 Julia Mejia, 51, is an incumbent at-large City Councilor. She was elected in 2019 and was the first Afro-Latina on the Boston City Council. When she was 5, she immigrated from the Dominican Republic to Dorchester, where she lives now.
Mejia attended Mount Ida College after graduating Boston Public Schools. She is a single mom and lives with her daughter, Annalise Cooper.
After an initial survey before the primary election in September, we surveyed Mejia again: this time, on some of the election's most pressing issues. Here are her responses.
What are your thoughts on Mass. and Cass and what solutions would you suggest to the problems that have arisen in the area?
The biggest thing we can do to help address the public health crisis at Mass. and Cass is to actually treat it like a public health issue and not like a police issue. We've had police interventions at Mass. and Cass that are not only cruel, but fail to get people the help that they need. We need to empower nonprofits and center the voices and lived experiences of social workers, unhoused residents, and more. We have the opportunity to provide care and rehabilitation to the people in the community.
How can housing in Boston be more affordable and inclusive of all communities while mitigating gentrification?
We have seen so many of our friends and neighbors moving out of the city to places like Brockton and Randolph simply because the neighborhoods they've known their whole lives have become too unaffordable. We need to completely reimagine the development process from the ground up to ensure that the people closest to the pain are closest to the power. That is why our office has formed a citywide planning and development steering committee to rethink the community engagement process. We are also calling for the IDP to be increased from 13% to 50% and that the threshold at which IDP kicks in be lowered.
How would you, if at all, adjust the Boston Police Department budget?
I have pushed to see at least 20% of our BPD budget to be reinvested into our community, with the money going towards proven violence prevention tactics we saw working successfully during The Boston Miracle. Jobs training, food access, housing justice, restorative justice practices in our schools, these are all things that have been shown to reduce violence in our communities. At the same time, we have also seen through programs like the gang database, Operation Cleansweep, and the BRIC that the police disproportionately target low-income communities and communities of color. We need to be investing in programming that is going to uplift all of our communities and make sure that everybody feels safe when they walk down the street.
What are your top priorities for Boston Public Schools right now?
When it comes to Boston Public Schools, some of the biggest priorities are addressing the achievement gap between students of color and their counterparts, making sure parents aren't kept out of the loop of the decisions of the administration, and disrupting the so-called "cycle of un-enrollment" which has caused us to shut down schools in neighborhoods that need them more than ever. There won't be one cure-all fix to address the deep-rooted inequities we see in our system and it's going to take all of us to get us to where we need to be. That is why I support returning to an elected School Committee, and why I filed a home rule petition in the council to do so. Students, parents, and teachers, particularly those who serve communities seeing the greatest impact from the inequities of our system, have been calling for a return to an elected School Committee and it's time that we listened to them and gave our community more authority over who represents us on the School Committee.
What are two of your top priorities that you would like to address?
My first priority, since before I was first elected to the City Council, has been to create pathways to civic engagement for people who have never been a part of the process before. We've done this through our language access law, through our budget pop-ups across the city, and through dozens of virtual and in-person community conversations on the topics that are most pressing to our neighborhoods. My second priority will be to address the achievement gaps and educational inequities in our school system. As a parent of a daughter currently enrolled in BPS, I have seen firsthand how disciplinary practices, reading comprehension, lack of wraparound services directly contributes to the school-to-prison pipeline. It is my priority to address these inequities by creating space for policy and programming changes led by the people.
Visit Julia Mejia at her website, or social media @juliaforboston on Facebook, Twitter, and Instagram.
Candidate responses were edited for length and clarity.
Newsletter Signup
Stay up to date on all the latest news from Boston.com