Politics
Boston City Council At-Large Race: Michael Flaherty
"In order to remain a City where individuals and families can stay and invest in their communities, schools, etc., we cannot build just for the top of the market."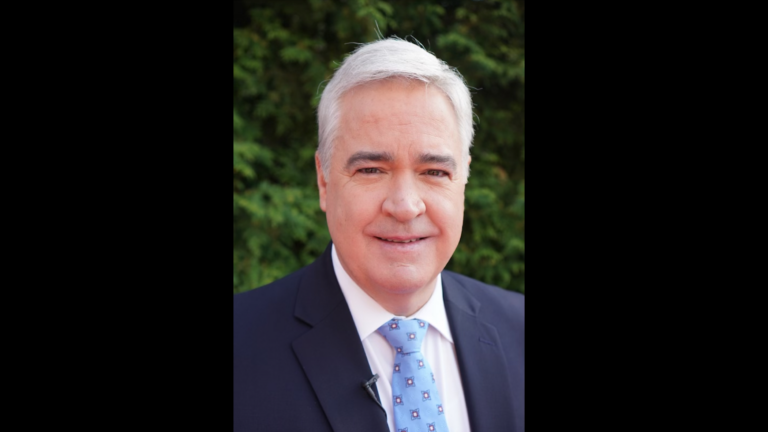 Michael Flaherty, 52, is an incumbent at-large city councilor. He served as a city councilor from 2000-2008; he was elected again in 2013, and he has served since then.
He also received the most votes (41,299) out of all the at-large candidates in the primary election.
Flaherty attended Boston College High School before graduating from Boston College and Boston University School of Law. He lives in South Boston and is married with four kids.
After an initial survey before the primary election in September, we surveyed Flaherty again: this time, on some of the election's most pressing issues. Here are his responses.
What are your thoughts on Mass. and Cass and what solutions would you suggest to the problems that have arisen in the area?
Mass. and Cass has become a predatory, untenable environment. The escalating crisis endangers those seeking treatment and shelter, residents, businesses, and employees in the area. Put bluntly: we need regional support to increase our public health facility capacity so that those that are seeking treatment can access it quickly and affordably. In the meantime, we urgently need to take steps to reduce the predatory element in the area through partnerships with our law enforcement partners, drug courts, public health, and social workers. We then need to complement these actions by increasing the availability of permanent supportive housing throughout our City. More permanent supportive housing throughout the City will connect those in need with services, caseworkers and decentralize service providers away from an oversaturated area. This approach has been proven to work, with a recent Blue Cross Blue Shield study showing that supportive housing not only gets people off the street, but it also pays for itself by reducing the use of inpatient and emergency services by chronically homeless people struggling with mental health issues and substance abuse disorders.
How can housing in Boston be more affordable and inclusive of all communities while mitigating gentrification?
Part of the solution to a lack of housing will always be the construction of additional housing, however, that housing can't be built just for the top of the market. The key to building housing that is inclusive and doesn't displace our residents is smart planning and zoning, done in advance, and respected and upheld by local zoning boards. Boston recently became the first major City to affirmatively further fair housing in our zoning code. We need to see continued efforts to plan for smart development along main corridors that can handle the additional density, work with our federal partners to reform our AMI so that we build truly affordable housing for Bostonians — not our MetroWest neighbors –while reforming the Zoning Board of Appeals to make sure they respect the integrity of these efforts. To increase affordability with the urgency the situation demands, Boston should maximize the impact of affordable housing programs that don't require any state legislative action. For example, we can raise the IDP percentage to a higher figure and eliminate any loopholes, expand efforts to use city land to build more affordable housing, and increase funding for our Acquisition Opportunity Program and first-time homebuyer programs like ONE+ Boston.
How would you, if at all, adjust the Boston Police Department budget?
At a time of rising violent crime nationwide, Boston has been an outlier. It's key that the budget supports a well-trained department that can respond to the needs of our growing City. Our budget should prioritize and embrace 21st century policing and our nationally-recognized community policing model. This means increasing funding for the services residents want to see more of, such as our Boston Emergency Services Team (BEST) co-responder team, our bicycle unit, and programs that connect individuals to services and resources, such as the Hub n COR model, YouthConnect, Opioid Response Team, and our Street Outreach Unit and, of course, our community engagement bureau. Our City's population has increased 9% since 2010 and is expected to continue growing. As our City continues to grow, it's critical that we maintain appropriate staffing levels and provide our department with the budget it needs to maintain and retain a highly-trained department. Finally, we should continue efforts to reduce our OT spending, end abuses of OT that erode public trust, and scale our investment in public health solutions that address many of the driving forces of crime.
What are your top priorities for Boston Public Schools right now?
My top priorities are ensuring that the BPS curriculum meets the needs of our burgeoning economy, ensuring universal access to Pre-K programs, and making sure our students have safe, modern, high-quality school buildings. Implementing a curriculum tailored to the labor market in Boston so that our students can graduate with access to well-paying jobs and/or tangible pathways to postsecondary education is critical to addressing our City's opportunity gaps. We boast of the best hospitals, universities, and a growing innovation economy, and yet, too many of our children don't reap the benefits. This is why I helped launch Boston Year 13, a fellowship year where students participate in college courses and work-based learning experiences at no cost to them. Studies have shown the long-term education and development benefits of attending a Pre-K program. Not only would universal pre-k help close the opportunity and achievement gap, but it also presents us with an opportunity to address the childcare gap in Boston. The influx of funding from the federal government (ARPA, ESSER, etc) is a once-in-a-lifetime opportunity. We must take full advantage of programs like these and capital programs to ensure we have safe, high-quality school buildings.
What are two of your top priorities that you would like to address?
Two of my biggest priorities are the City's COVID-19 Recovery and our affordable housing crisis. As chair of the Council's COVID-19 Recovery Committee, a top priority of mine is to ensure an equitable COVID-19 recovery that is fair to every neighborhood and prioritizes our local economy, small business, and the communities they serve. Through my work on the Equitable Recovery Taskforce and as Chair of the Committee, I look forward to utilizing once in a lifetime federal funds for multi-year transformational investments that residents have been calling for and that address some of our City's most stubborn issues — public health gaps, opportunity, and skills gaps and public infrastructure gaps. Secondly, a top priority of mine remains making our City an affordable place to live, work and raise a family. I will work to create safe and truly affordable housing by strengthening and expanding our affordable housing policies to better meet the needs of Bostonians. In order to remain a City where individuals and families can stay and invest in their communities, schools, etc, we cannot build just for the top of the market.
Visit Michael Flaherty at his website, Facebook, Twitter, and Instagram.
Candidate responses were edited for length and clarity.
Newsletter Signup
Stay up to date on all the latest news from Boston.com