Politics
Boston City Council At-Large Race: Ruthzee Louijeune
"My plan to address housing includes efforts to close the racial wealth gap and create wealth and community stability among working class families."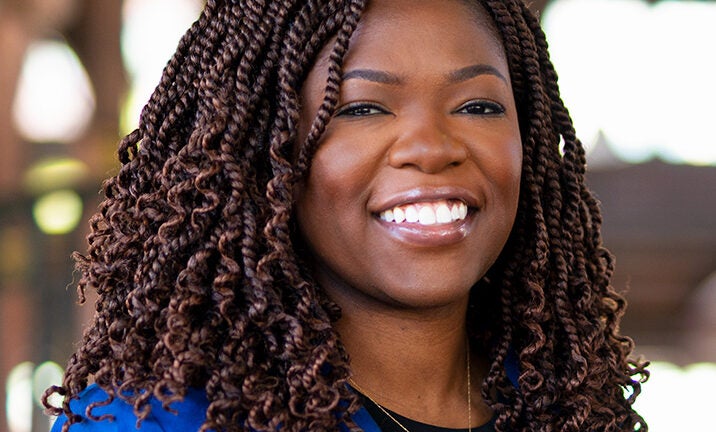 Ruthzee Louijeune, 35, is running for an at-large City Council seat and is a lawyer. Born and raised in Hyde Park and Mattapan, Louijeune attended Boston Latin School before moving to New York to attend Columbia University. After earning her undergraduate degree, Louijeune moved to Cambridge to attend Harvard Kennedy School and then Harvard Law School.
After an initial survey before the primary election in September, we surveyed Louijeune again: this time, on some of the election's most pressing issues. Here are her responses.
What are your thoughts on Mass and Cass and what solutions would you suggest to the problems that have arisen in the area?
We must ramp up mental health services and wraparound services, as well as supportive housing on city/state owned land that is a non-carceral setting. City Hall should have a "Mass & Cass Czar" whose sole responsibility is to solve this regional crisis, in close partnership with the Governor. He must use the power of the purse to nudge other cities to invest in a social infrastructure that can respond to residents with mental health issues, homelessness, and addiction instead of sending their residents to Boston.
How can housing in Boston be more affordable and inclusive of all communities while mitigating gentrification?
We need to allocate more resources to first-generation and first-time homebuyers programs and encourage more lenders to participate in One+Boston to provide affordable and sustainable mortgages to Boston's working class residents. A good number of our rent-burdened working class residents could be homeowners with access to affordable products and support. We must also work to commit more public land to the construction of affordable homeownership and rental options, particularly land located near public transit.
How would you, if at all, adjust the Boston Police Department budget?
Approaches to public safety must rely on coalition-building and an investment in community building and stabilization to promote a collective vision for wellness and safety in our city. Data shows a correlation between the strength of non-profit organizations and a decrease in crime. I commit to working with community leaders, organizers, and BPD to advocate for policies that center equity and breaking cycles of violence and trauma, and ensuring that our budget reflects this commitment.
What are your top priorities for Boston Public Schools right now?
We get better education outcomes the sooner we can get kids in an environment that molds their minds. This early start can make the difference in breaking generational cycles of poverty and trauma. For this reason, we must work in partnership with our community-based centers and family-based centers to make universal pre-K a reality beginning at 3 years old. We must also ensure ease in accessing universal pre-K for our families, especially for our English Language Learners.
What are two of your top priorities that you would like to address?
My top priorities are housing and education. My plan to address housing includes efforts to close the racial wealth gap and create wealth and community stability among working class families through a) first-generation homeownership grant-based programs targeted to communities that historically experienced blockbusting and redlining; b) increasing payments and advancing timing of payments made to city by commercial and residential developers to fund affordable housing and homeownership; and c) using more public land for the development of affordable housing and homeownership. When it comes to education, I would a) support an elected school committee; b) robust funding for pre-K and early college access programs for high school students; c) more emotional and tangible support for students experiencing homelessness; d) enact policies to ensure diversity in teaching; and e) have more licensed guidance counselors.
Visit Ruthzee Louijeune at her website, Twitter, Facebook and Instagram.
Note: Responses may have been edited for length and clarity.
Newsletter Signup
Stay up to date on all the latest news from Boston.com