Politics
Boston City Council District 1 Race: Lydia Edwards
Lydia Edwards, a constituent since January 2018, is running uncontested for District 1.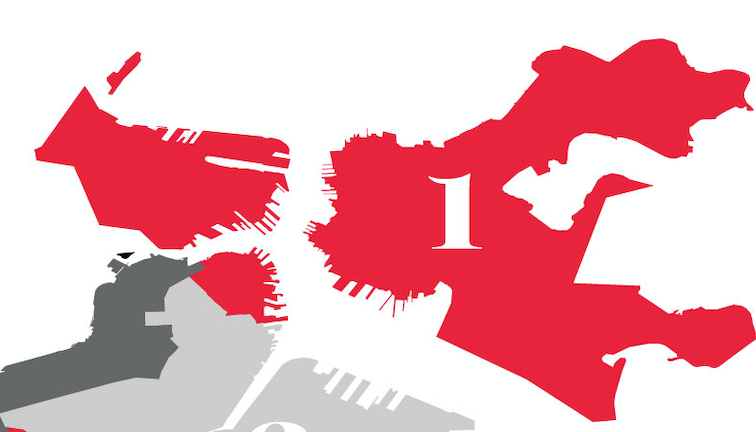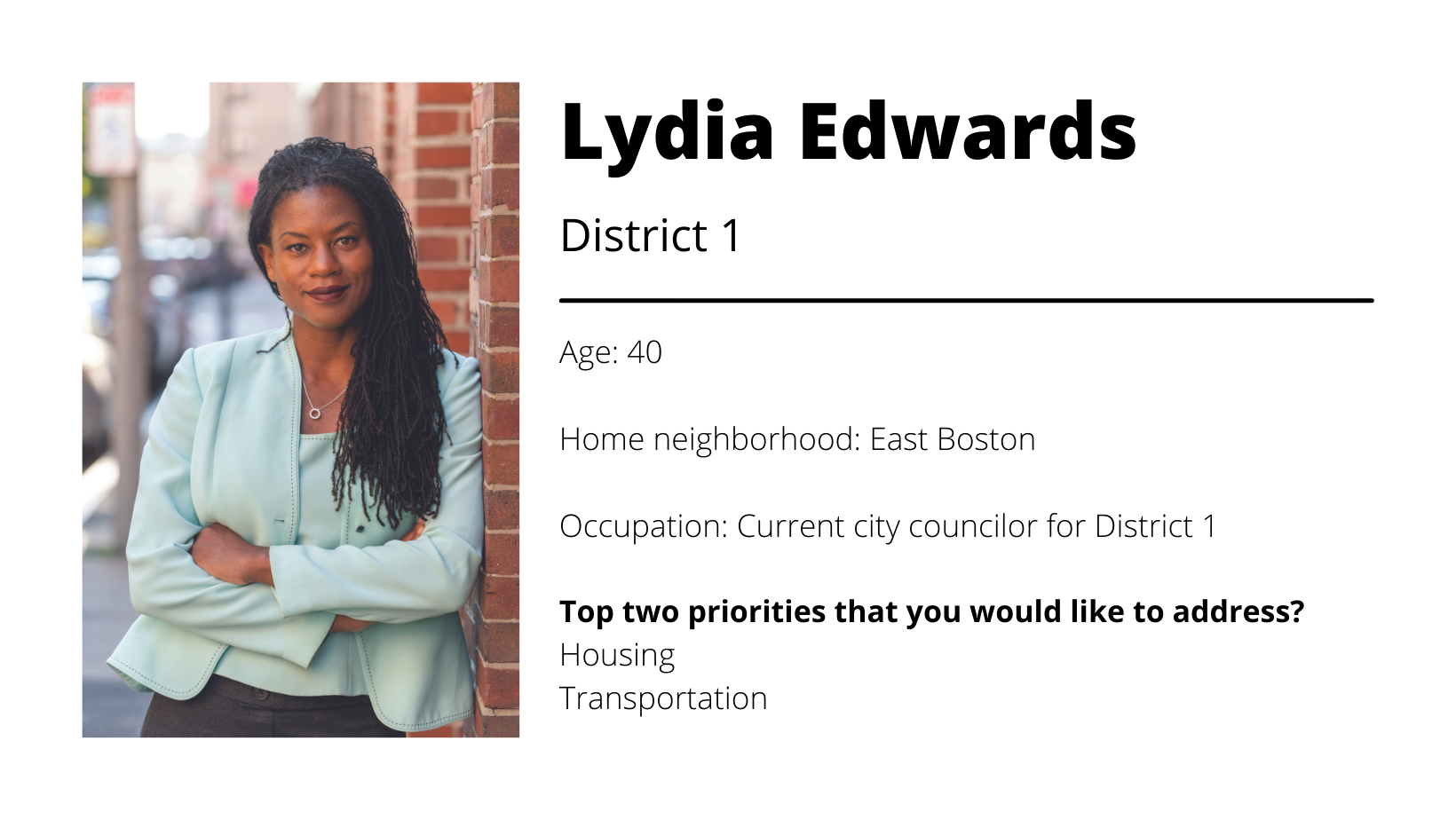 Below are the responses to the candidate's policies and thoughts on current issues that affect the city of Boston.
What are your thoughts on Mass and Cass and what solutions would you suggest to the problems that have arisen in the area?
Boston, neighboring communities, and the state need to build new supportive and recovery-oriented housing, convert underutilized structures, fund service providers and street outreach, and deconcentrate healthcare treatment options. Boston neighborhoods can model solutions by welcoming housing and treatment options across our city. We don't have time or space for NIMBYism*.
*NIMBY is an acronym for Not In My Back Yard.
How can housing in Boston be more affordable and inclusive of all communities while mitigating gentrification?
Boston must commit to higher standards for both private development and public funding while reshaping the development process. We're on the path: I've worked with civil rights advocates to put fair housing into the zoning code, and as a result, developers are now responding to questions about exclusion and displacement with different kinds of projects.
The city needs to take many more steps with zoning, including implementing real inclusionary development. When we put inclusionary development into zoning, we can streamline certain aspects of development, raising affordability standards while reducing legal costs and time delays on seeking variances.
I'd like to see a higher city capital budget line item dedicated to housing, and enhanced support for real estate acquisitions by nonprofits and community land trusts. We also need state partnership on policies that will allow Boston to better stem displacement in the private housing market, address funding shortfalls in our publicly owned housing, promote opportunities for tenants to acquire their homes, and seal eviction records.
How would you, if at all, adjust the Boston Police Department budget?
If we as a city understand the core purpose of public safety agencies' budgets as promoting public safety, we need to carefully consider the most effective investments to deliver that result. I do think that a portion of the budget could be reallocated to solutions that attack root causes (housing, mental health, substance abuse treatment, violence prevention, co-response or unarmed response models). If Question One passes, we'll have the ability to look at any element of the city budget the same way: Is this the best way of doing what we're trying to do? Does the public agree? Do we need a different system of response to public safety issues?
What are your top priorities for Boston Public Schools right now?
Students, families, educators, and administrators all want and deserve great schools. We need major investment in capital facilities to ensure school buildings are healthy, great places to learn and work. We need investments in personnel to achieve smaller class sizes and to support diversity in education, administration, and paraprofessional staff. Everyone needs to be able to get to school without incident or delay. To be successful in school, people also need to be stable at home. When we make housing more affordable across the city, when we address traffic congestion and transportation crises, we'll be so much closer to providing great schools in every neighborhood and great access to schools across the city. Today, school transportation is a severe issue and students struggle to learn when they're being priced out of our communities–we have to deliver more for BPS families.
What are two of your top priorities that you would like to address?
Housing and transportation: Let's make them affordable, accessible, available to all members of our communities, climate-resilient, zero-emission, and abundant.
Responses may have been edited for length and clarity.
Newsletter Signup
Stay up to date on all the latest news from Boston.com