Politics
Boston City Council District 9 Race: Liz Breadon and Michael Bianchi
Incumbent Liz Breadon will be facing Michael Bianchi in the elections Tuesday.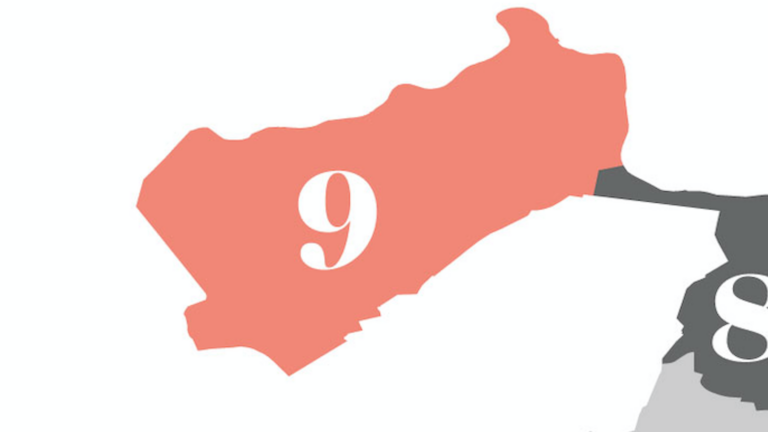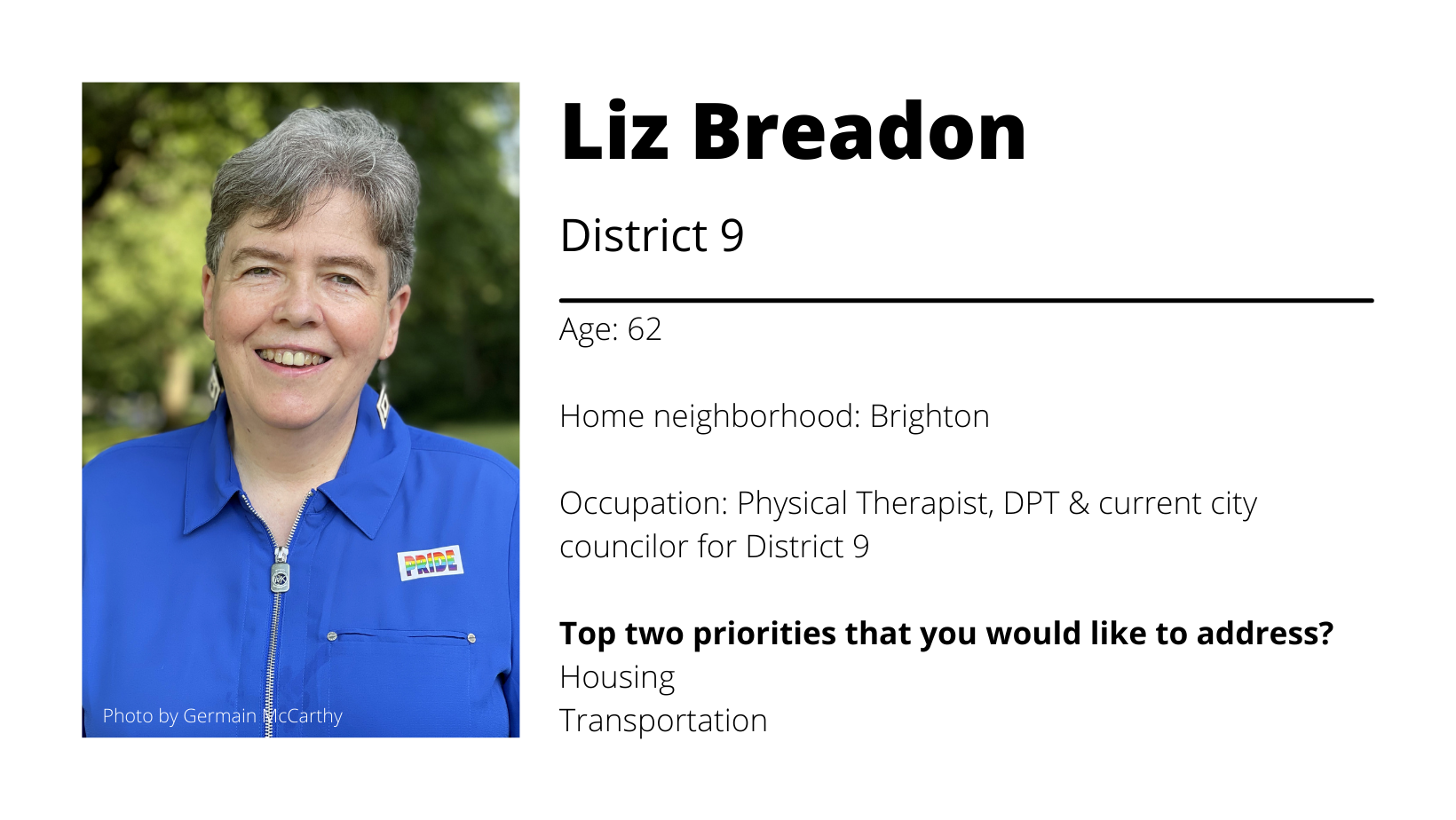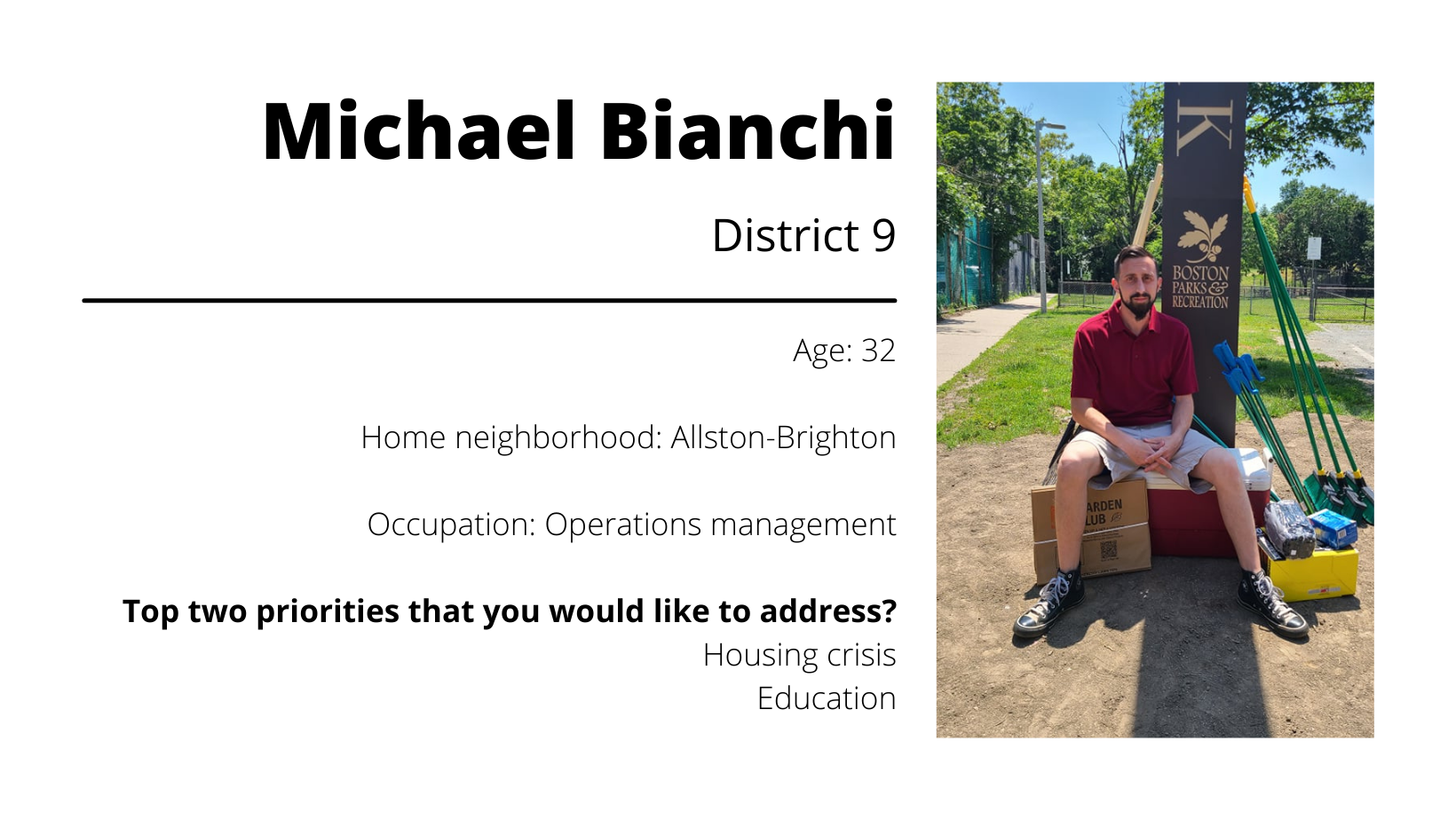 Below are the responses to the candidates' policies and thoughts on current issues that affect the city of Boston.
What are your thoughts on Mass and Cass and what solutions would you suggest to the problems that have arisen in the area?
Breadon: The Mass. and Cass public health crisis is a complex, multifaceted problem that requires a coordinated, interdisciplinary response under unified leadership. The mayor needs to designate a cabinet-level leader with measurable objectives to address the range of problems at Mass. and Cass, including housing, recovery and mental health services, health care, and access to income.
Bianchi: My thoughts on Mass and Cass is a neglect to address three problems housing, mental health and addiction. The short term solution is, the governor needs to step in and find all of the available beds in Massachusetts and get everyone into a safe environment where they can receive the help that is required. This is not just a Boston problem, people come from all over the state. Long term we need to rebuild the bridge to Long Island. I have personally spoken to the people on Mass and Cass and they strongly voiced a need to reopen Long Island.
How can housing in Boston be more affordable and inclusive of all communities while mitigating gentrification?
Breadon: Revise the inclusionary development policy to increase the minimum percentage of a development's income-restricted [rental] units from 13% to 20%; lower the threshold so that it applies to properties with fewer than 10 units; and ensure that these units are accessible to a range of income levels.
Bianchi: We need to work with our developers and put pressure on them to not build only luxury units that are the main cause of gentrification and only broadening the wealth gap. We can start as a city raising the ADP from 13% to 20% and lowering the AMI requirement from 70% to 50%. The city needs to step in and build properties that are affordable. No one in a community should be displaced and I would like to develop a plan to house residents that our exiting a home due to any displacement reasons.
How would you, if at all, adjust the Boston Police Department budget?
Breadon: The police budget is the second largest departmental budget in the city ($414 million), and I believe that it should be under better management so that there is not $60 million of overtime spending. We should evaluate which duties might be transferred to civilian workers, including traffic details, so police officers can focus on law enforcement. Reallocating funds to invest in public health and economic justice is an important prevention strategy for public safety.
Bianchi: The Boston police department is far from perfect and we have long strides to make before we get to a point of protecting and serving our communities. Taking funds away will not help us get there though it may in fact cause an increase in crime seeing that we are not providing the proper support networks in regards to housing, substance abuse, mental health and most importantly our school systems. We need more community engagement and more de-escalation training. I like the idea of a response team, that team should consist of a professional with a police escort.
What are your top priorities for Boston Public Schools right now?
Breadon: Fully fund universal pre-kindergarten to ensure that all students have a strong foundation in early literacy and readiness skills. These services can be provided in the combination of public and private settings that fit each community. It is important to think about students' educational careers from start to finish, including access to early literacy, STEAM education, and robust career pathways that prepare students for 21st century careers.
Bianchi: As a product of the Boston public school system I have seen its inequity. The infrastructure is outdated and failing, if a child can't learn the way the system is teaching than the system needs to teach the way each individual child learns. I would like to identify where the system is failing provide educators with the resources and tools they need to support each individual learner. As mentioned before all our schools should provide AP courses, arts, financial literacy and trades to prepare our students for successful lives filled with options and opportunity.
What are two of your top priorities that you would like to address?
Breadon: My priority is an inclusive, equitable and resilient community which means that we need housing and transportation for everyone. We must increase the availability of affordable housing, both rental and home ownership opportunities, so we can stabilize our population of working families and individuals of all ages. We must invest in transportation that supports the development in the city so that people can get to where they need to go when they need to go. This issue requires partnership at the state and federal level as well as at the city level.
Bianchi: Although I would want to prioritize all concerns and ideas but by popular demand I would address the housing crisis and support our school system. Our youth are our future and adding courses that prepare them for future planning will be beneficial in the long run. Learning finances, home buying and renting early on can increase property management. Holding property managers accountable and utilizing abandoned spaces to help with housing.
Responses may have been edited for length and clarity.
Newsletter Signup
Stay up to date on all the latest news from Boston.com