Politics
Protesters clash over mask and vaccine mandates at Boston Common
"We heard there was going to be a rally of anti-vaxxers and white supremacists...and we wanted to help drown that out."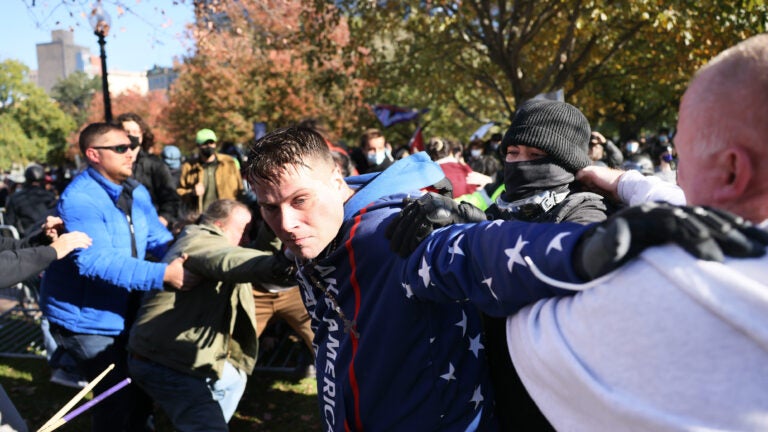 Hundreds of uniformed officers were deployed Sunday as dueling protests clashed in Boston Common.
Super Happy Fun America, the group behind the 2019 Straight Pride Parade, and the Refounding Fathers Coalition organized a "Rise Against Tyranny Rally" to protest vaccine and mask mandates. A counter demonstration, called "Mask Up Against Hate," gathered to oppose the rally, and the police presence was largely to keep the two groups apart.
Hundreds of officers erected metal barricades to block off sections of the Boston Common, The Boston Globe reported, but both sides still confronted each other repeatedly in heated and sometimes violent exchanges. Police made two arrests, and though no injuries were reported, Globe photos show protesters and counter protesters spraying chemical irritants, and incidents of pushing, hitting, and hair-pulling.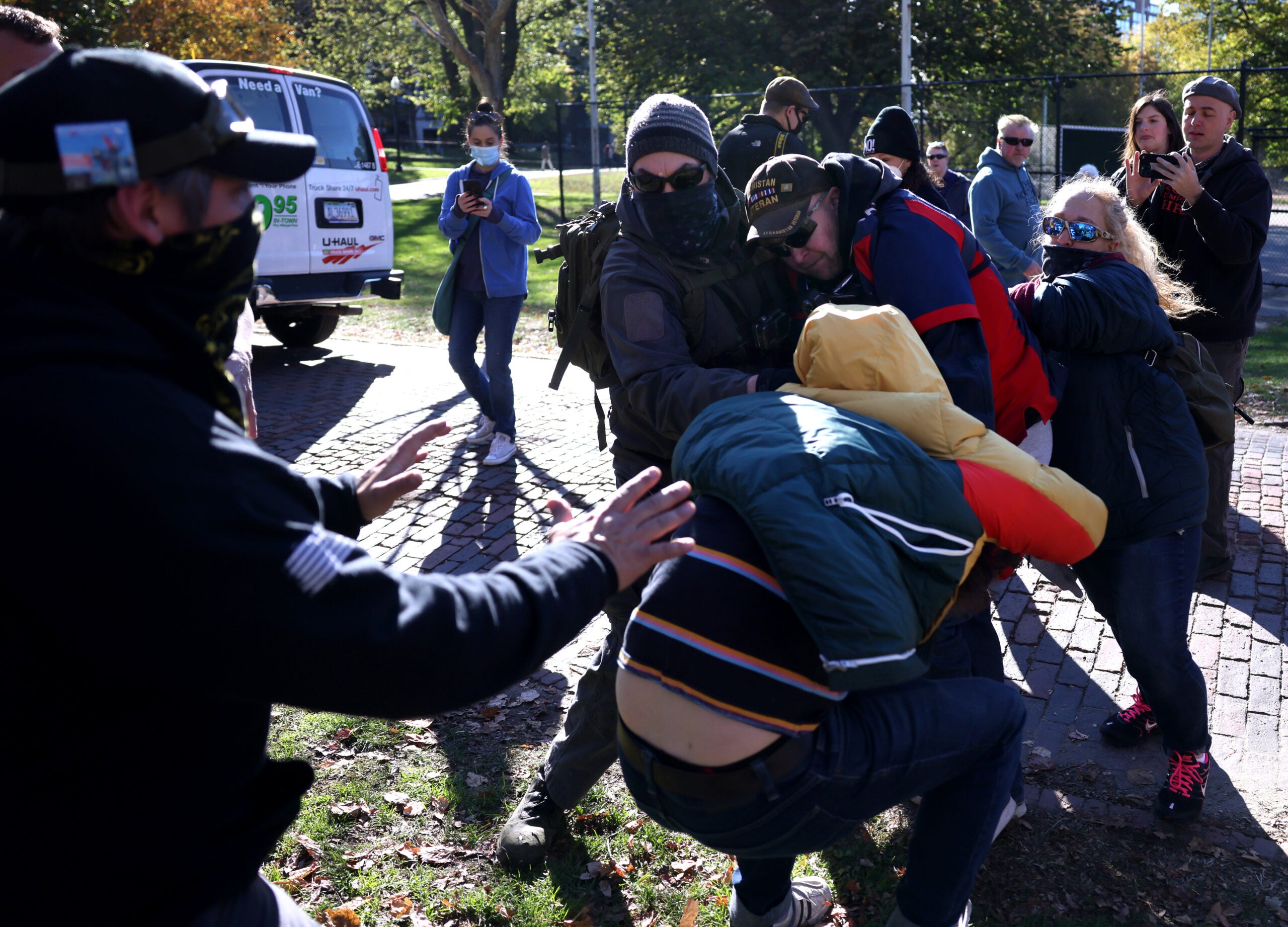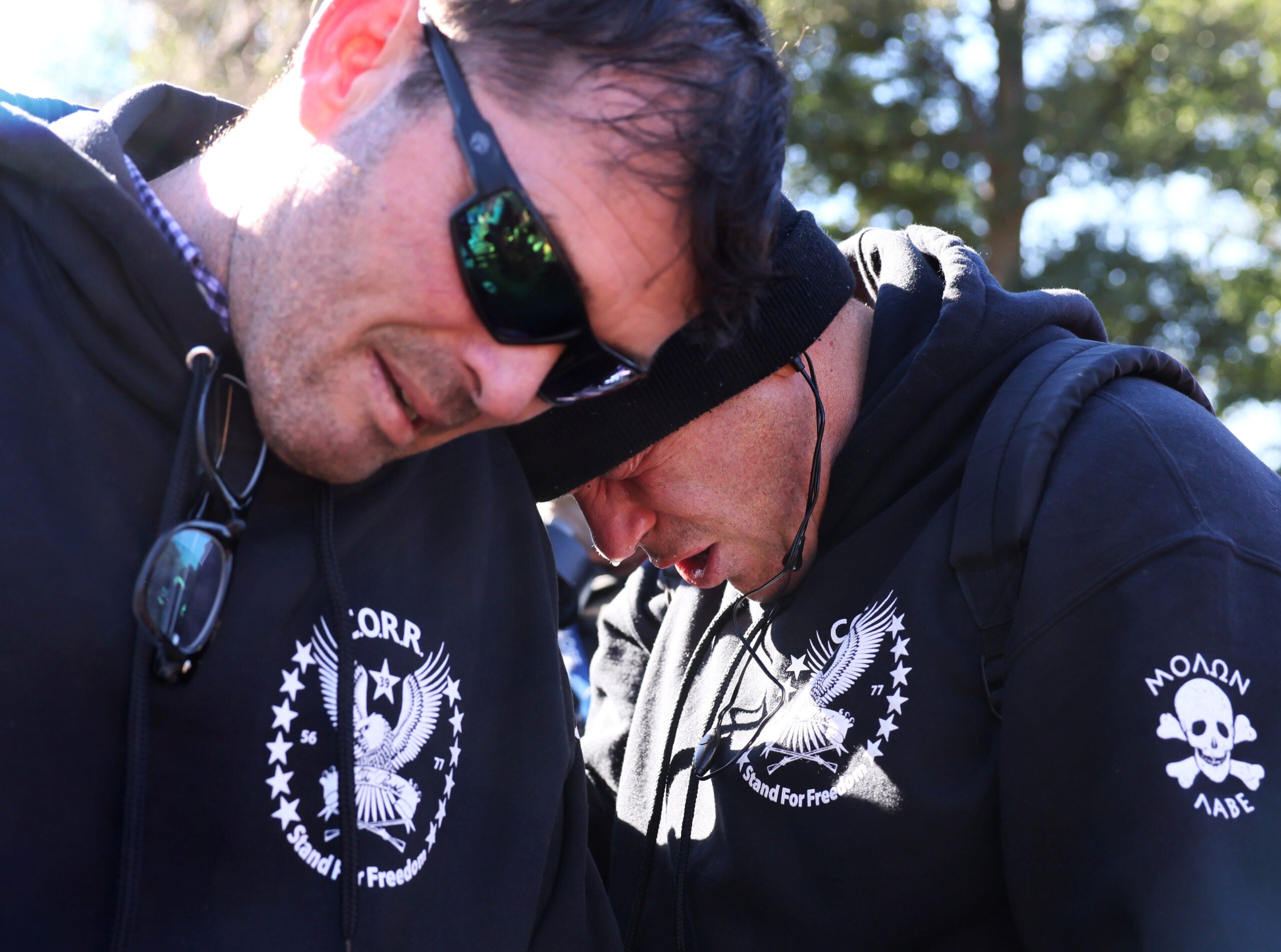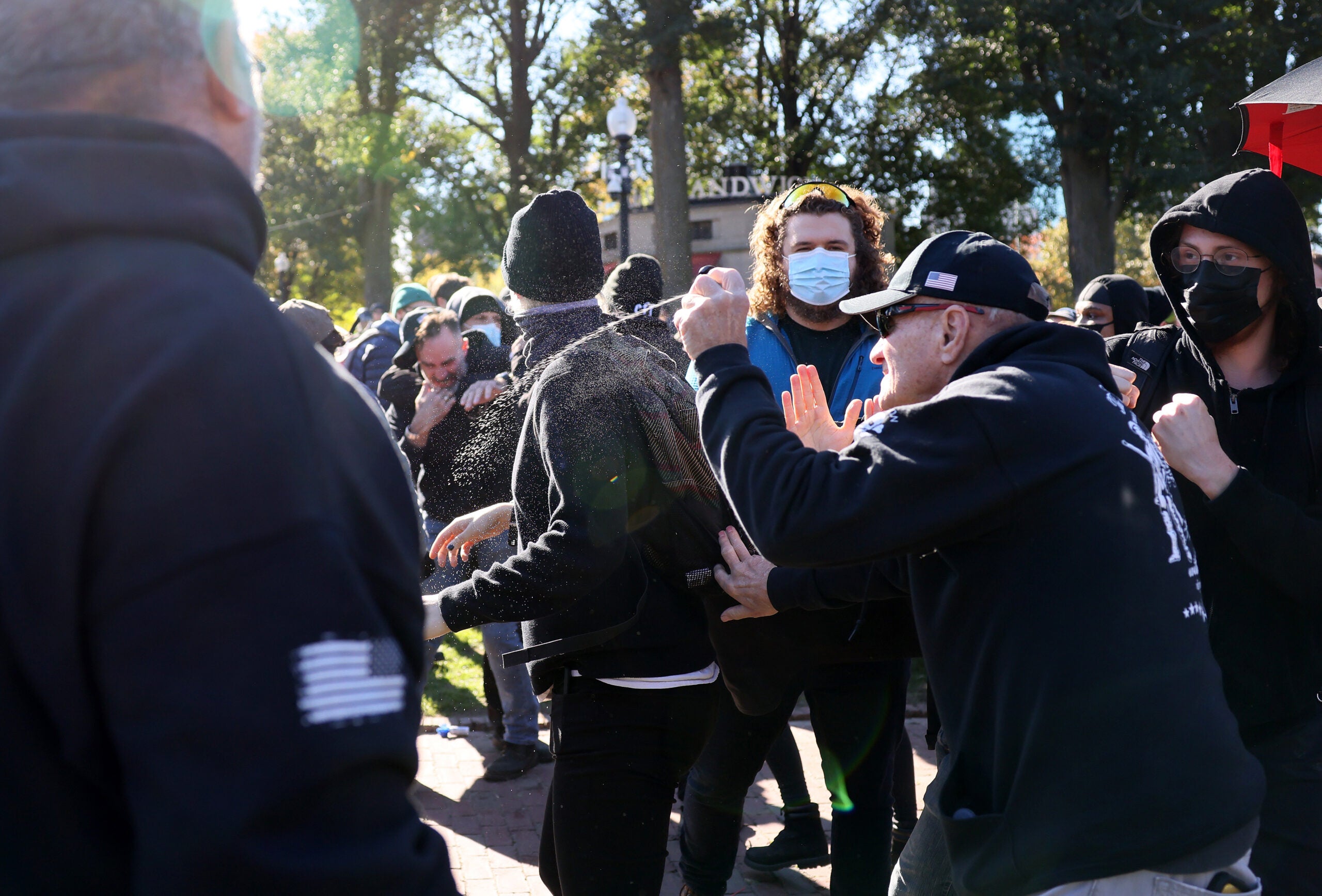 Super Happy Fun America doesn't consider itself a right-wing group, but it came under fire when two of its leaders were arrested and charged in connection with the Jan. 6 Capitol insurrection. The Refounding Fathers Coalition doesn't have a dedicated website, but a "Refounding Fathers Festival" brought together 20 right-wing groups in July in Auburn to honor the "heroes of Jan. 6."
Counter protesters marched around the Parkman Bandstand and many barricades to get closer to the rally. Among them was Elizabeth Birdsall, 39, who told the Globe she was helping to push back against those who want to make Boston "less safe and less equal."
"We heard there was going to be a rally of anti-vaxxers and white supremacists and so forth, and we wanted to help drown that out," Birdsall said, "and support safety and equality for everyone in Boston."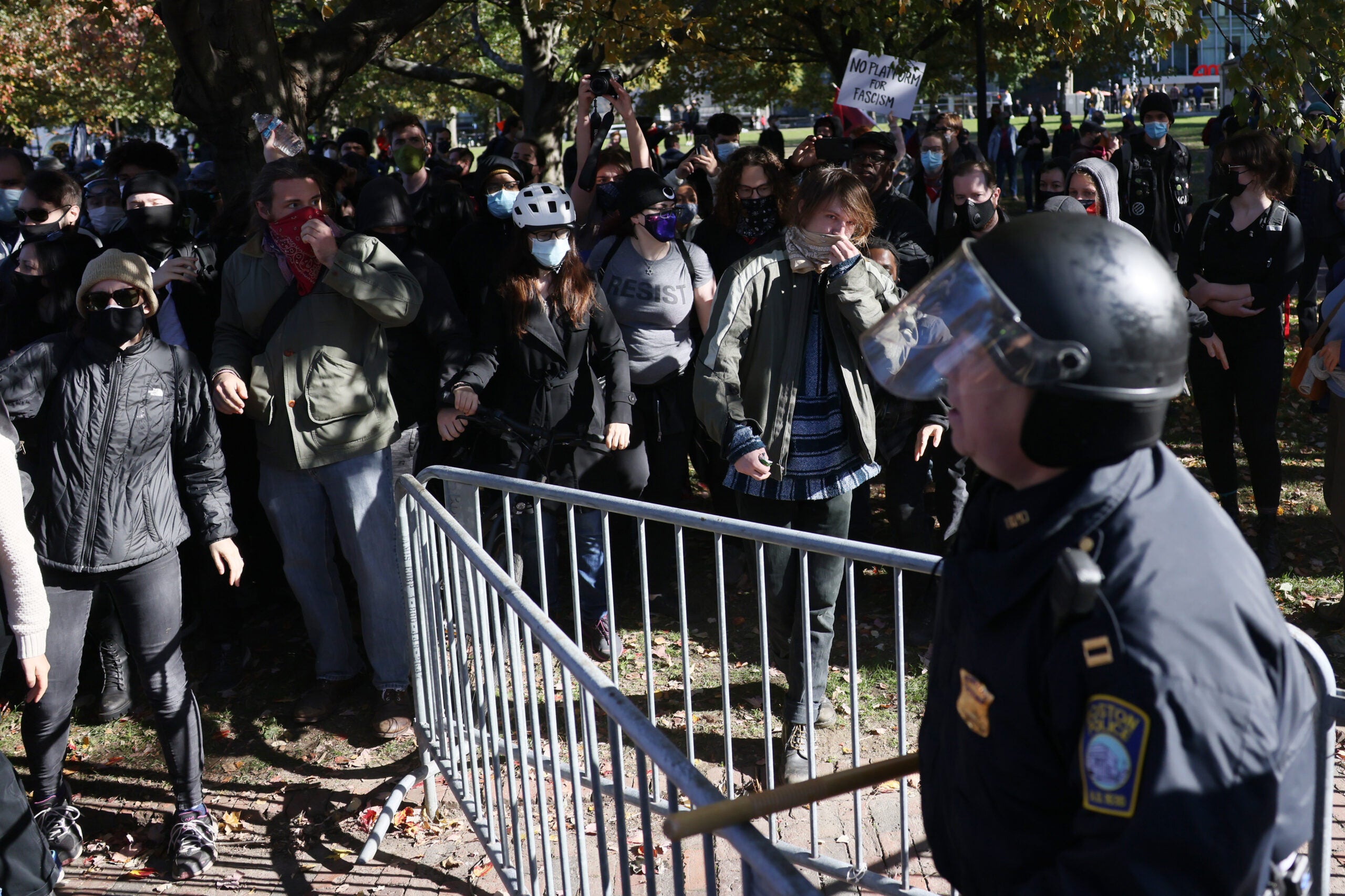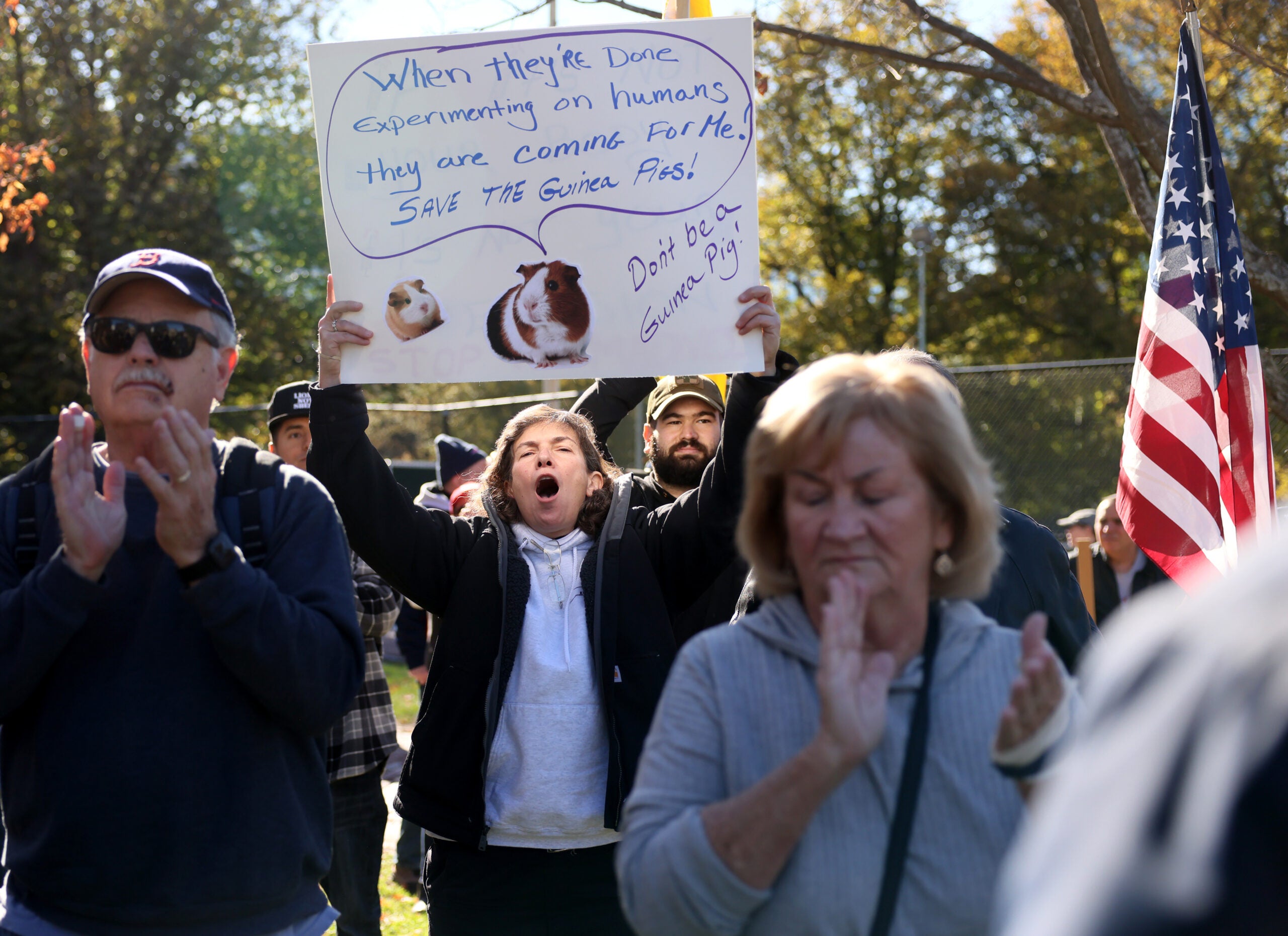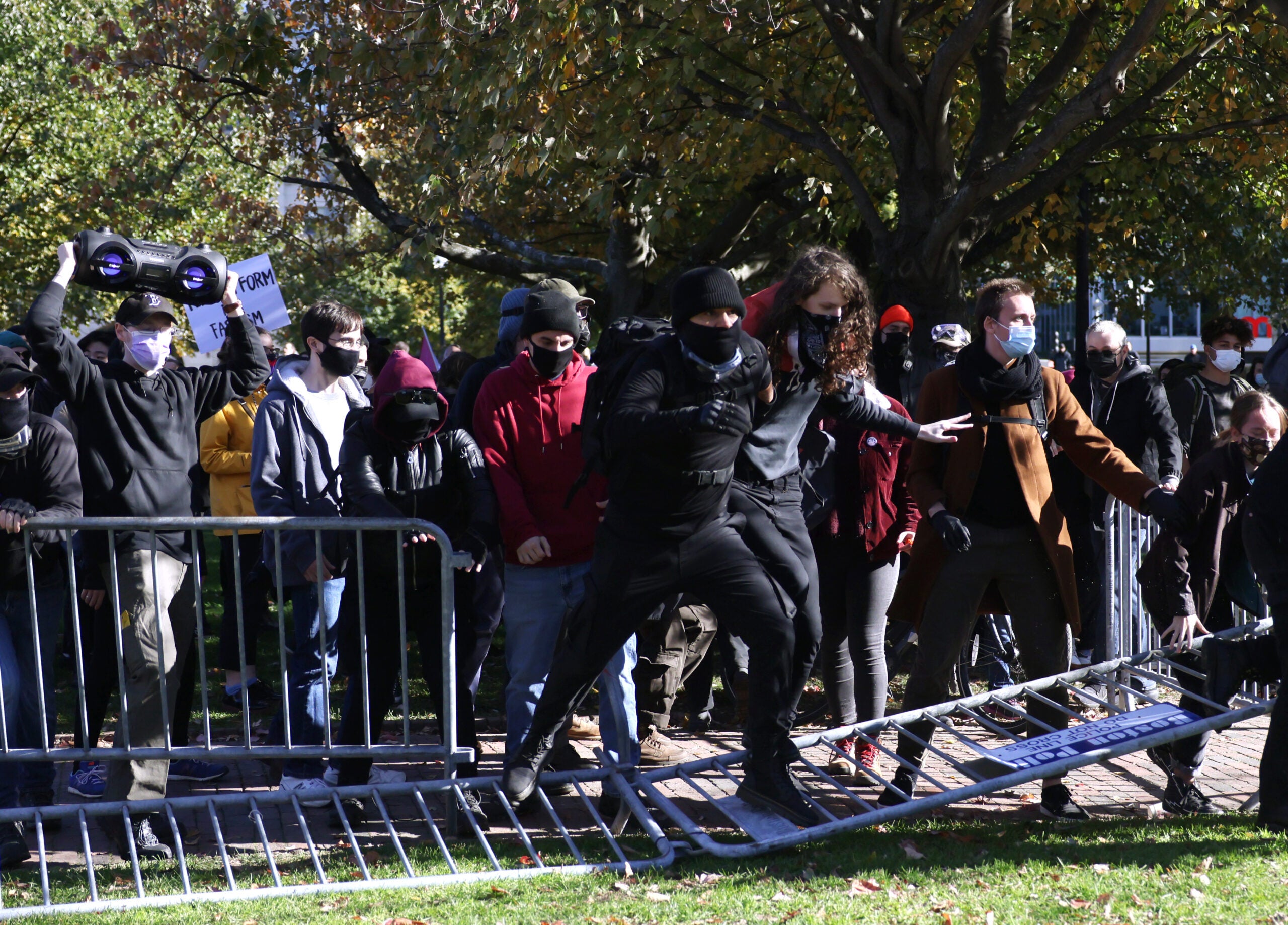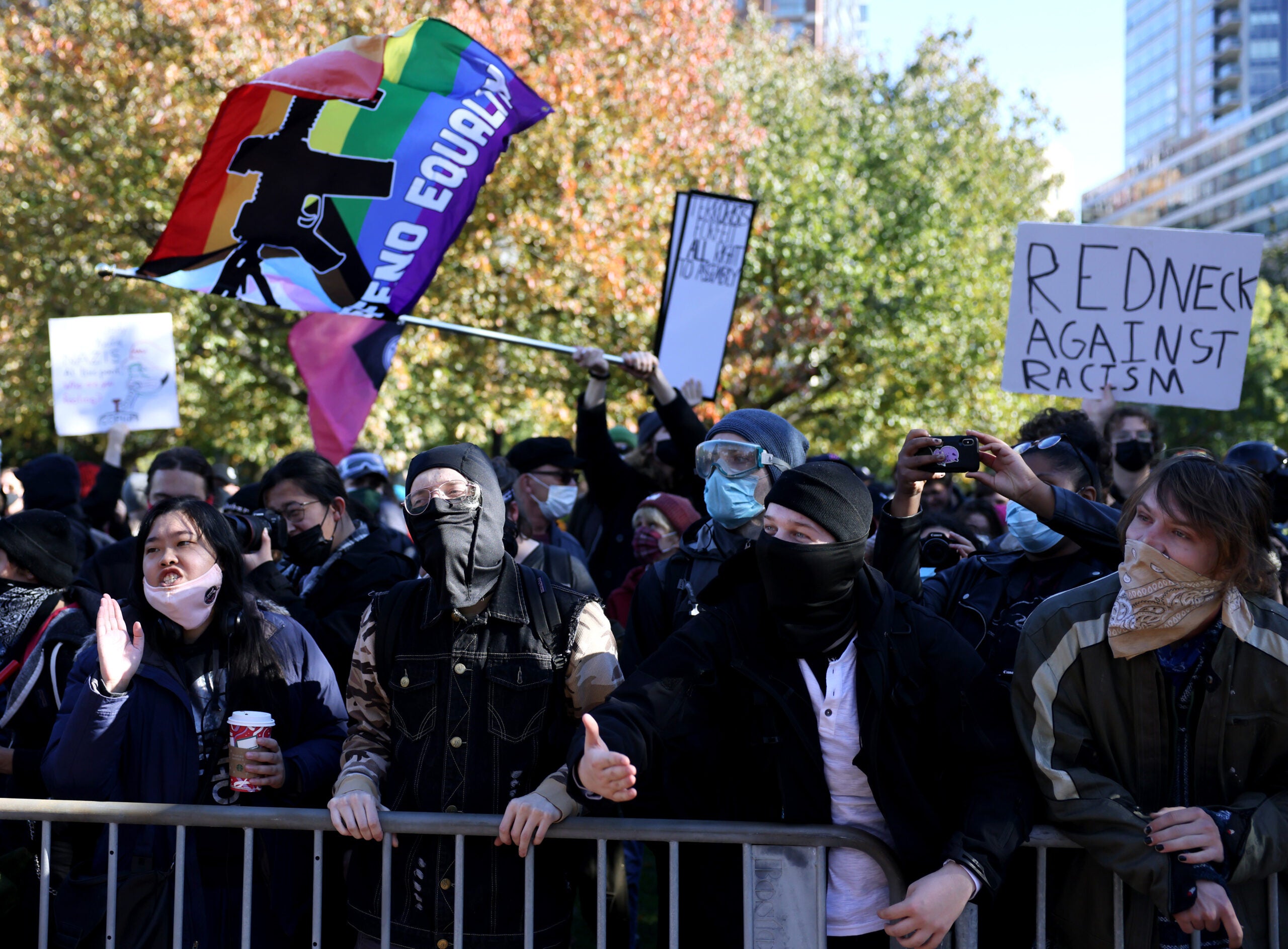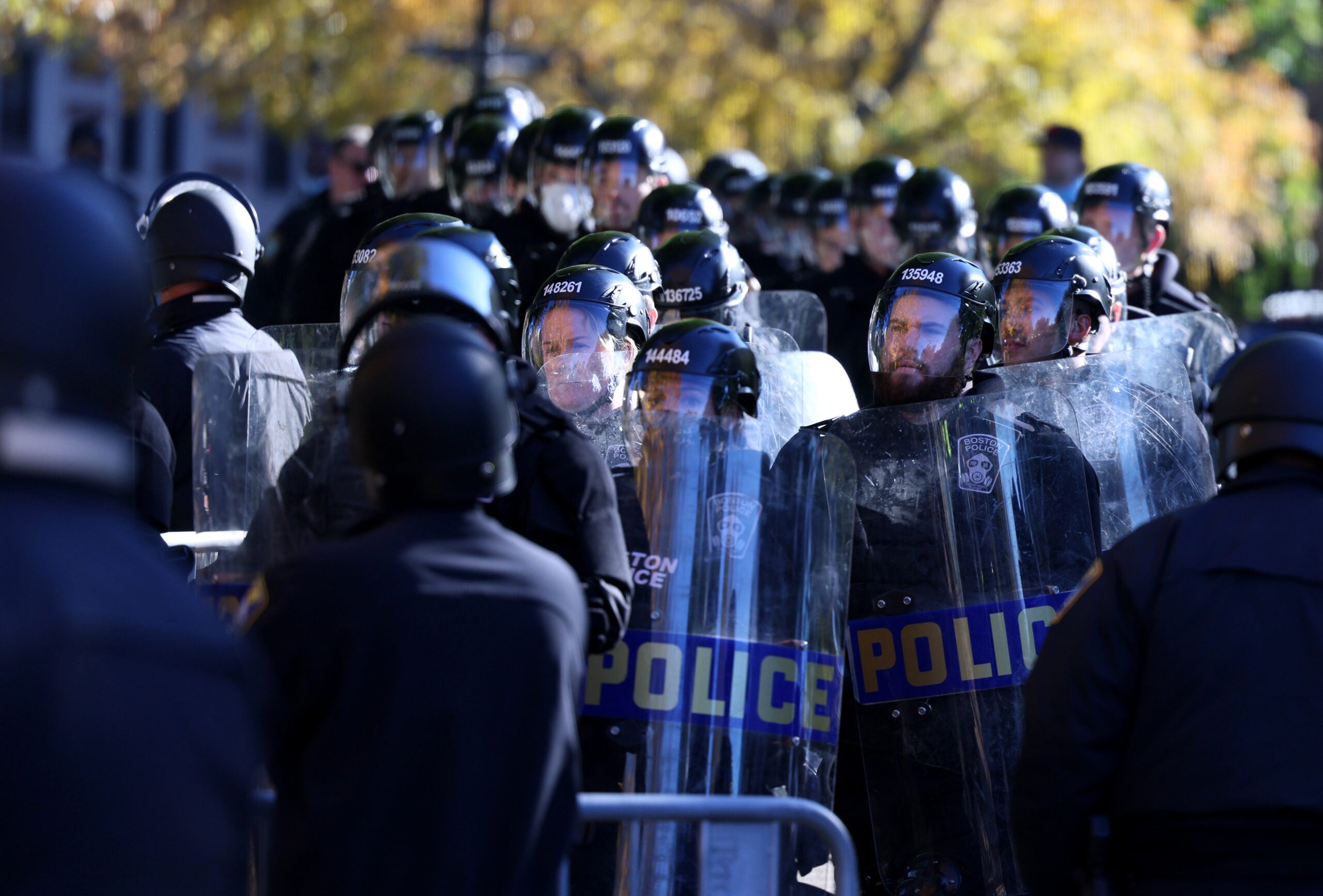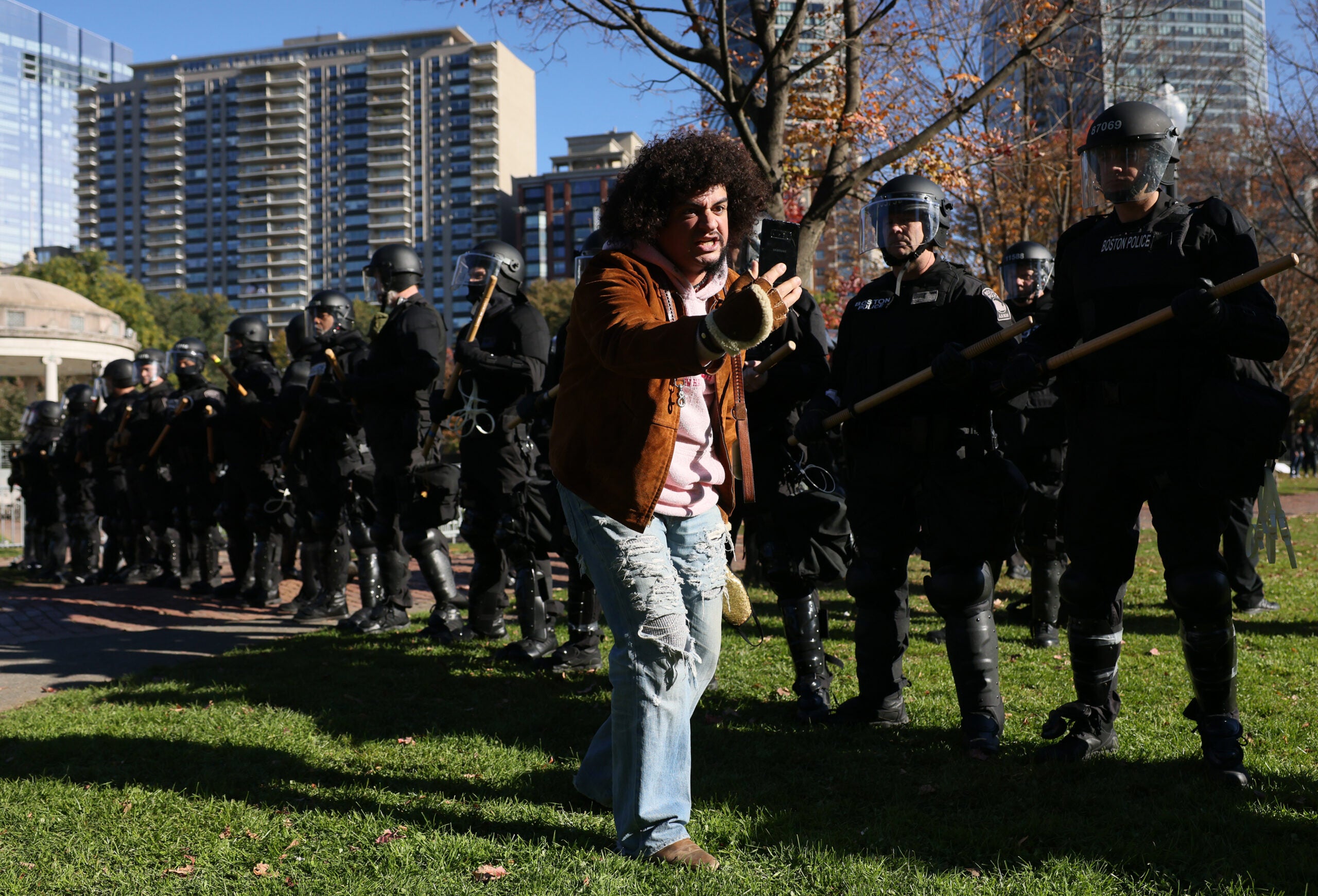 Newsletter Signup
Stay up to date on all the latest news from Boston.com