Politics
Ed Markey channels Taylor Swift in push for climate action in Biden's Build Back Better bill
"We cannot allow this moment to be 2009 again. I was there, I remember it all too well."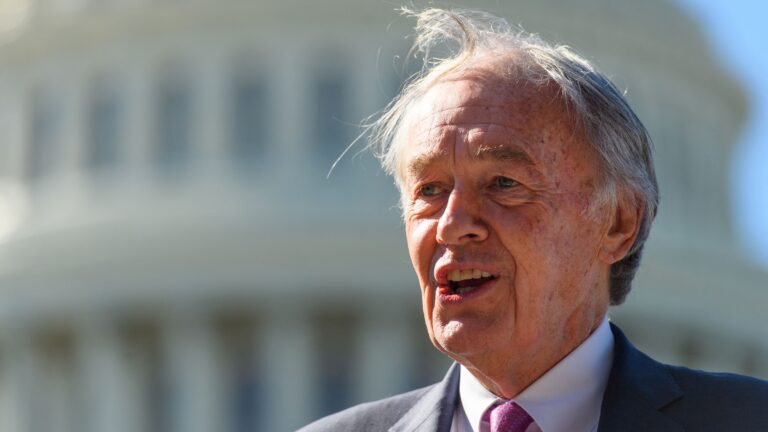 Like a messy breakup, the fall of the American Clean Energy and Security Act a decade ago left Sen. Ed Markey deeply scorned. And now, with climate change legislation once again hanging in the balance, he remembers it "all too well."
In a tweet Tuesday afternoon, the septuagenarian Massachusetts senator invoked the lyrics of Taylor Swift's re-recorded hit "All Too Well" in his continued push for President Joe Biden's Build Back Better plan, along with a photo-shopped frame from the short film that accompanied the extended, 10-minute song.
"We cannot allow this moment to be 2009 again," Markey wrote. "I was there, I remember it all too well."
As a congressman, the Malden Democrat co-authored the version of the 2009 climate bill that passed the House, before it eventually fell apart in the Senate.
Potentially the first time a "fling" with Jake Gyllenhaal has been compared to the 2009 cap-and-trade legislation, Markey added in his tweet Tuesday that it is now time to "take transformative action to address climate change." The senator has argued that the clean energy investments included in the Build Back Better plan are necessary to unlock the climate benefits made in the bipartisan infrastructure bill enacted this week.
Still, the former faces an uncertain future, amid united Republican opposition and some hesitancy among centrist Democrats in the narrowly divided Senate.
However, Markey may have given Biden and other progressives additional leverage with his tweet Tuesday: the threat of additional All Too Well quotes.
"Please do not make this man tweet at Manchin and Sinema 'This thing was a masterpiece 'til you tore it all up,'" former White House staffer and podcast host Jon Favreau tweeted Tuesday.
Newsletter Signup
Stay up to date on all the latest news from Boston.com