Politics
Will Mayor Wu put an end to Boston's mind-numbing mayoral numbering debate?
"I will leave the official counting of mayors to historians."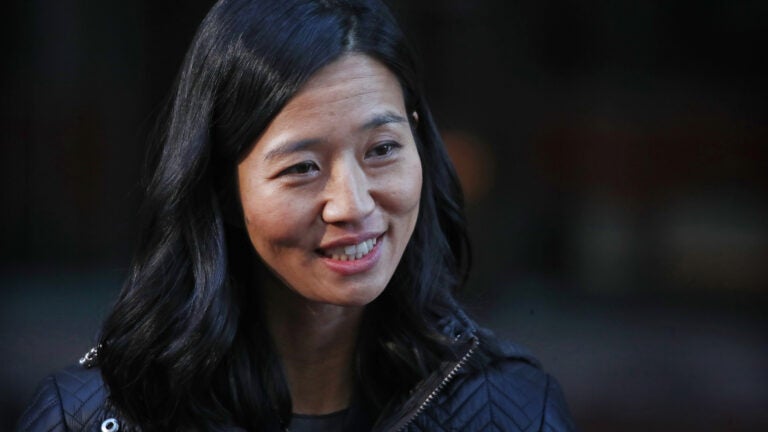 Michelle Wu doesn't care where she ranks in the long list of Boston mayors.
While she is in many ways a first — first woman, first person of color, first millennial, first mother — to be elected to the position, Wu's exact number in the city's nearly 200-year history of mayors is up to somewhat fraught interpretation.
Depending on how you count them, she could be Boston's 50th mayor. She could be the 60th mayor. She could be the 47th.
The reason comes down to two questions:
First, do you count Boston's non-elected acting mayors, like Kim Janey, who have filled unexpected vacancies for spans as short as two months and as long as a year?
Second, do you count some mayors — like the infamous James Michael Curley — more than once if they served multiple nonconsecutive terms?
And oddly, none of the three most recent mayors agreed on the answer.
The late Tom Menino's administration counted acting mayors, but not repeat mayors who served nonconsecutive terms (from 1918 to 1939, the state prohibited Boston mayors from running for reelection, leading Curley to serve four non-consecutive terms between 1914 and 1950).
As a result, after Menino's election in 1993, and for years afterward, he was referred to as Boston's 47th mayor.
However, two decades later, former mayor Marty Walsh broke from that logic.
Similar to how the White House counts presidents, Walsh's team decided to count mayors who served nonconsecutive terms multiples times (this makes Curley the city's 41st, 43rd, 45th, and 48th mayor). However, unlike Menino, they also decided not to count acting mayors.
So when Walsh took office in 2014, the city jumped from its 47th mayor to its 54th.
While the city doesn't officially include numbers in its list of mayors, The Boston Globe reported at the time that Walsh's team based their number on Wikipedia's list.
Fast forward another seven years, and the numerical debate resurfaced after Walsh vacated office to become President Joe Biden's labor secretary and City Council President Kim Janey stepped into the position as acting mayor.
Marking her historic achievement as the city's first woman and first Black person to serve in the position, Janey's team immediately began referring to her as the 55th mayor Boston.
But that number is inconsistent with both of the previous mayors' counts.
While continuing the Walsh administration's practice of counting non-consecutive mayors multiple times, the 55 number only makes sense if you count only Janey, but none of the five other acting mayors in the city's history, such as John Kerrigan, who served over a year in the role.
It also raised a question come Tuesday: Would Wu continue to follow the questionable precedent set by her friend and ally?
For now, she's sidestepping the debate.
"I will leave the official counting of mayors to historians," Wu told reporters Tuesday after taking the oath of office, adding that she was proud to follow Janey's footsteps.
Unlike her predecessors Walsh and Janey, Wu's team has also avoided any numerical references on the city website's newly updated webpages. A city press release on her official swearing in Tuesday referred to her simply as the "next" mayor.
Wu's office wouldn't say Wednesday if the numerical omissions were a permanent move. For now, perhaps, we should just rely on Wikipedia.
Newsletter Signup
Stay up to date on all the latest news from Boston.com