Politics
Joe Biden to arrive in Nantucket for Thanksgiving on Tuesday night
The president and his wife are reportedly expected to stay at the home of billionaire businessman David Rubenstein.
President Joe Biden is slated to be back in Nantucket by the end of the day, as his family reprises their Thanksgiving tradition on the Massachusetts island.
According to White House officials, Biden and First Lady Jill Biden are scheduled to fly into Nantucket Memorial Airport at 7:10 p.m. Tuesday night, following a speech and a service project in Washington, D.C., in the afternoon.
The president and his wife will fly out of Joint Base Andrews in Maryland a little before 6 p.m.
However, according to Nantucket Magazine, Biden's security apparatus is already on the island. Over the weekend, military aircraft and vehicles arrived, and temporary flight restrictions were announced around the airport, the magazine reported Monday.
According to Nantucket Magazine, the Bidens are expected to stay at a secluded compound on Abrams Point in Nantucket Harbor, owned by David Rubsenstein, a billionaire businessman and cofounder of the private equity firm The Carlyle Group. The Bidens also stayed there for Thanksgiving in 2014.
Despite the increased security for Biden's first trip to Nantucket as president, some of his relatively public holiday traditions are expected to continue. Nantucket Magazine reported that he is expected to again attend the annual Christmas tree lighting event on Main Street this Friday and "potentially" a Catholic mass at a local church on Saturday.
Biden and his family have spent most Thanksgivings on Nantucket since 1975, after the island was recommended to him by an aide from Massachusetts. In his memoirs, Biden has fondly recalled the trips, which have included everything from polar plunges to mingling downtown to quiet evenings with family.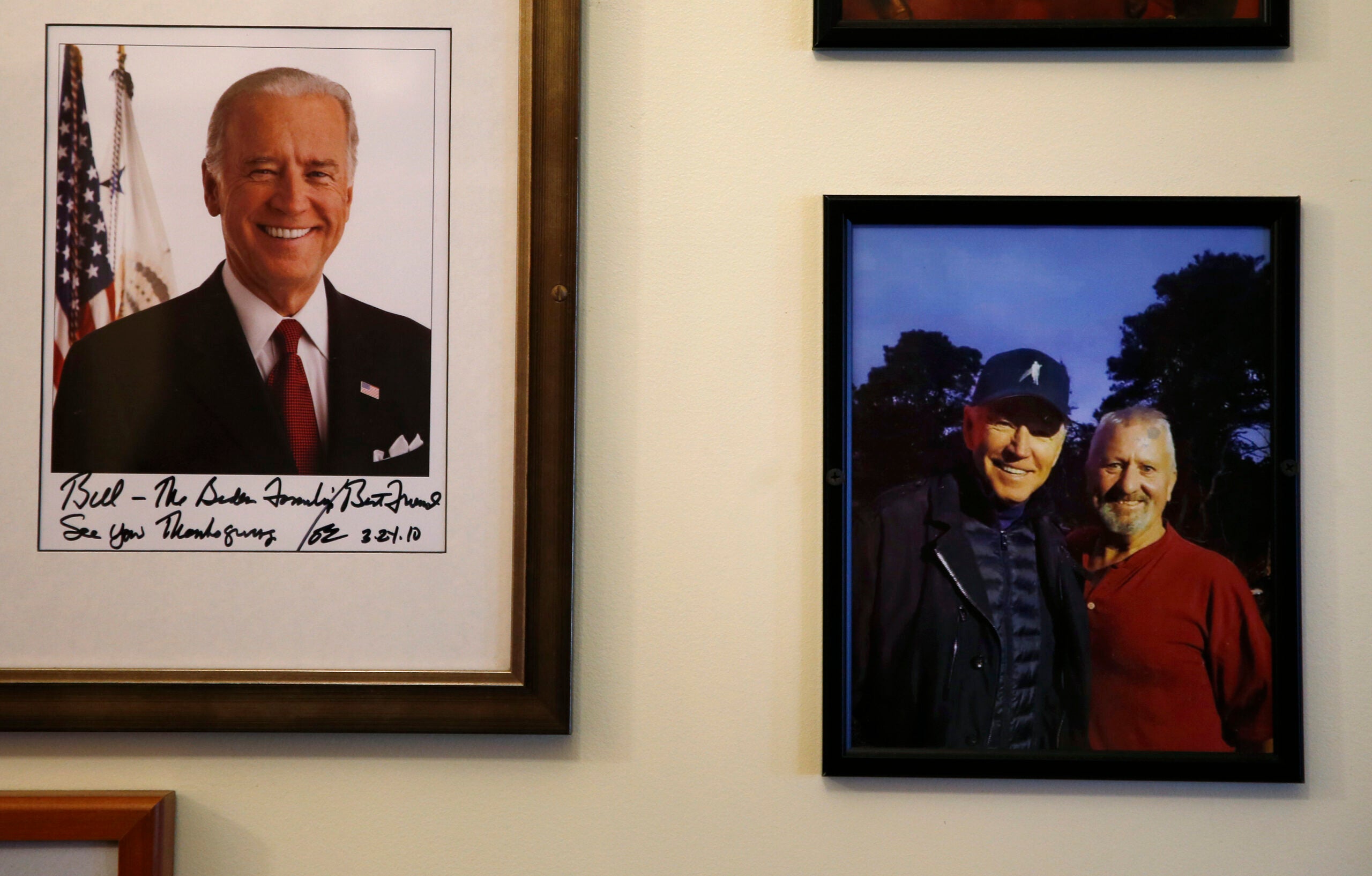 On an island accustomed to visits from the well-known and wealthy, local residents appeared to be unfazed by the impending presidential visit, The Boston Globe reported last week.
"I mean, we've had the Kardashians visit in the past," Tom Rafter, the manager of Nantucket Memorial Airport, told the Globe, "so the island is used to this type of thing."
Newsletter Signup
Stay up to date on all the latest news from Boston.com