Politics
Charlie Baker and Karyn Polito announce they won't run for re-election in 2022
"We want to focus on recovery, not on the grudge matches political campaigns can devolve into."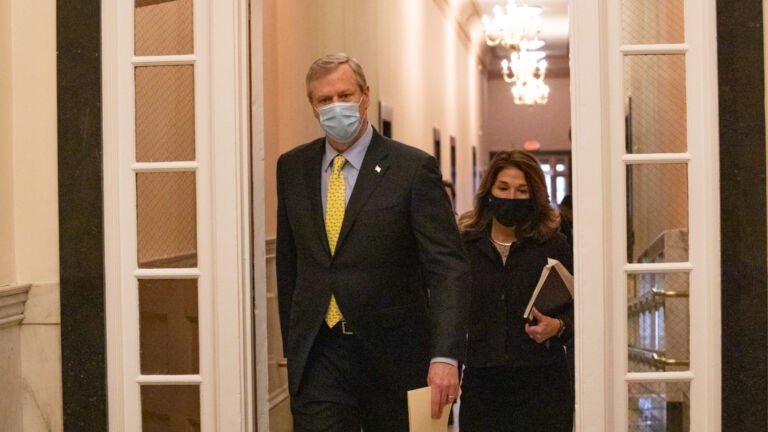 After mulling his 2022 plans for months, Gov. Charlie Baker has made a decision: He won't run for a third term as Massachusetts governor.
Baker, an enduringly popular Republican in one of the most Democratic-leaning states in the country, announced Wednesday morning that he would not seek re-election, sending shockwaves across the state's political landscape.
Calling it an "extremely difficult decision," Baker and Lt. Gov. Karyn Polito wrote in a letter to supporters the neither would seek re-election in 2022. They cited the need to focus on the state's recovery from the COVID-19 pandemic, as well as a desire to spend more time with their families going forward.
"We have a great deal of work to do to put the pandemic behind us, keep our kids in school, and keep our communities and economy moving forward," they wrote. "That work cannot and should not be about politics and the next election. If we were to run, it would be a distraction that would potentially get in the way of many of the things we should be working on for everyone in Massachusetts. We want to focus on recovery, not on the grudge matches political campaigns can devolve into."
Baker and Polito added that, in the wake of the pandemic, "we are acutely aware, more than ever before, about how little we can take for granted when it comes to our family, our friends, or our time on this planet."
"Done right, these jobs require an extraordinary amount of time and attention, and we love doing them," they wrote. "But we both want to be there with Lauren and Steve and our children for the moments, big and small, that our families will experience going forward."
The Boston Globe first reported Wednesday morning that Baker had begun calling allies to tell them about his pending announcement, which began to leak out Tuesday night. The decision means he will pass up the chance to run for a third straight four-year term, a feat no other Massachusetts governor has accomplished.
The moderate Republican, who has increasingly clashed with members of his own party who aligned themselves with Donald Trump, including the former president himself, would have faced a potentially difficult primary against Geoff Diehl, a Trump-backed former state representative. This week, Baker dismissed the idea of running as an independent, saying he believes in his "brand of Republicanism."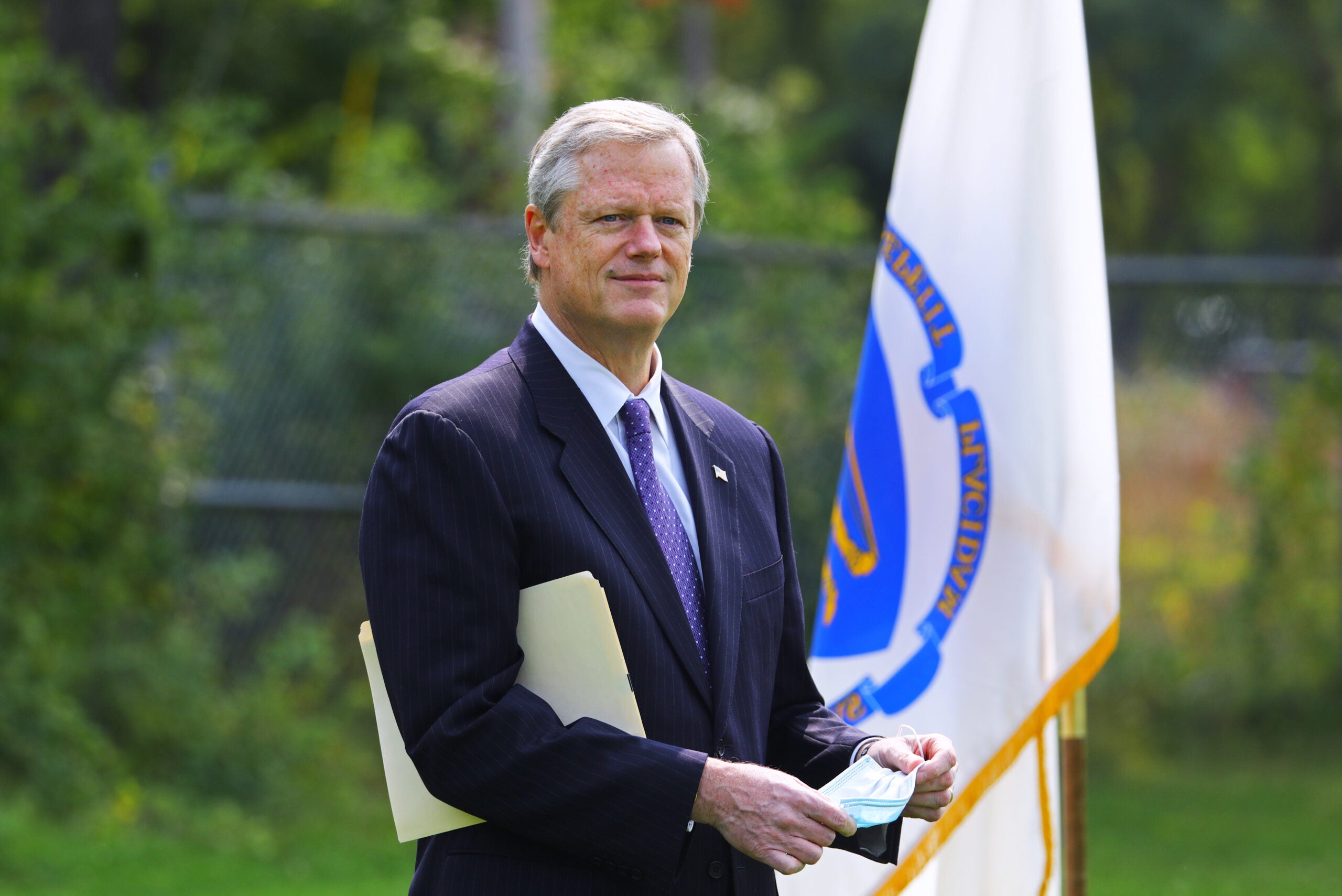 The decision to not run for re-election also leaves a wide open 2022 race in which the incumbent governor — who has received high approval ratings from independents and even most Democrats — would have begun as the favorite.
Political observers have speculated that Polito, who serves as the governor's liaison to municipalities and has raised more money than Baker over the past three years, would run in Baker's wake. However, their statement Wednesday indicated that she wouldn't run for governor, either — and sources close to the administration confirmed to the State House News Service that she wouldn't run.
There are also three Democratic candidates who have already entered the race: former state senator Ben Downing, Harvard professor Danielle Allen, and state Sen. Sonia Chang-Diaz. Massachusetts Attorney General Maura Healey has also said she's "seriously considering" a gubernatorial bid, but has held off on a decision.
After the news of Baker's decision broke Wednesday morning, Chang-Diaz called for "a new chapter with new leadership" in Massachusetts.
"For far too long, people in power have asked working families to wait for change — despite a growing affordable housing crisis, inaccessible and expensive child and health care, the existential threat of climate change, and long-standing racial injustice," the Boston Democrat said.
For his part, Baker has acknowledged — and sought to tackle — those challenges as well. However, many Democrats have criticized his conservative tendencies for lacking the urgency or boldness to match the scale of the state's inequalities.
Downing said in a statement Thursday that he was motivated to run for governor, not because of Baker specifically, but because he "was tired of watching Beacon Hill refuse to act with urgency on the biggest challenges of our time."
He said Baker's decision to not run to re-election creates an opportunity to "upend the culture of complacency on Beacon Hill."
Baker has stood by his incrementalist approach and espoused the benefits of bipartisan compromise, even if his hand has been somewhat forced by veto-proof Democratic majorities in the State House. In their letter Wednesday, he and Polito touted their efforts to advance offshore wind in Massachusetts, take on the opioid crisis, incentivize municipalities to build more dense, affordable housing, pass criminal justice reform, and manage the state's fiscal affairs "with discipline and care."
"We are determined to continue to put aside the partisan playbook that dominates so much of our political landscape — to form governing partnerships with our colleagues in local government, the Legislature, and the Congressional delegation," Baker and Polito wrote, adding that their bipartisan approach "allows us to make meaningful progress on many important issues."
"This next year needs to be about recovery, not about politics," they wrote. "We are grateful for the chance we have been given to serve the people of this great state and will give it our all between now and the end of 2022.
Newsletter Signup
Stay up to date on all the latest news from Boston.com