Politics
Bill Galvin suggests 'Plan B' for Biden's voting rights agenda
"If you can't get the best result, maybe you can get a good result."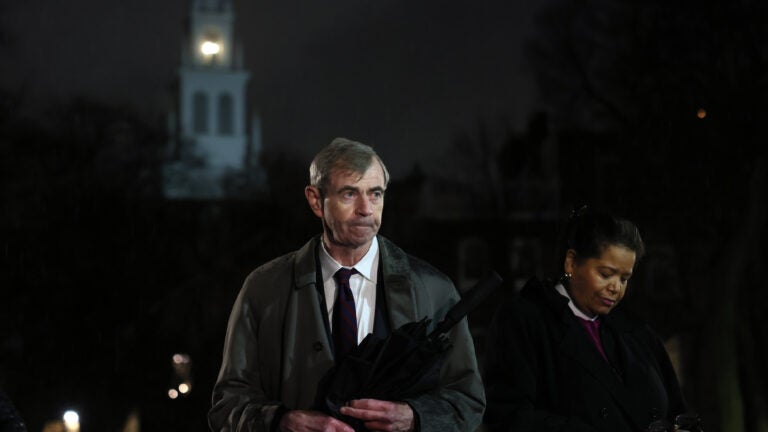 Massachusetts Secretary of State Bill Galvin thinks President Joe Biden should have a backup plan for his voting rights agenda.
During a speech Tuesday, Biden urged the Senate to changes its procedural rules in order to advance to advance federal voting rights legislation, intended to reverse a recent wave of voting restrictions passed in Republican states, as well as prohibit partisan gerrymandering.
Galvin, a fellow Democrat, is applauding Biden's effort. But he's also floating an alternative option in case the primary path fails.
"In my opinion, the Plan B is to extend to people the right to vote by mail in the United States just as overseas students have it," Galvin told WCVB on Tuesday. "If you can't get the best result, maybe you can get a good result."
According to WCVB, the Brighton Democrat said he thinks that expanded mail-in voting — which he has also pushed for in Massachusetts — could possibly garner Republican support, even in the evenly divided, polarized Senate, where the modern filibuster requires 60 votes to pass the vast majority of legislation. (It's unclear if a federal expansion of mail-in voting would actually get GOP support, given how the party has worked to tighten rules on the popular measure over the past year.)
Galvin suggested that he supported Biden's push to change the Senate filibuster rules to allow voting rights bills with a 50-vote majority. However, at least two Senate Democrats have stood against the move, blocking the change, for now.
"Make a speech, that's great," Galvin told WCVB. "But at some point, you have to match up reality with what it is and not simply engage in rhetoric."
Newsletter Signup
Stay up to date on all the latest news from Boston.com