Politics
Tanisha Sullivan, attorney and NAACP Boston president, announces secretary of state run
Current Secretary of State Bill Galvin has not said if he plans to seek another term in 2022.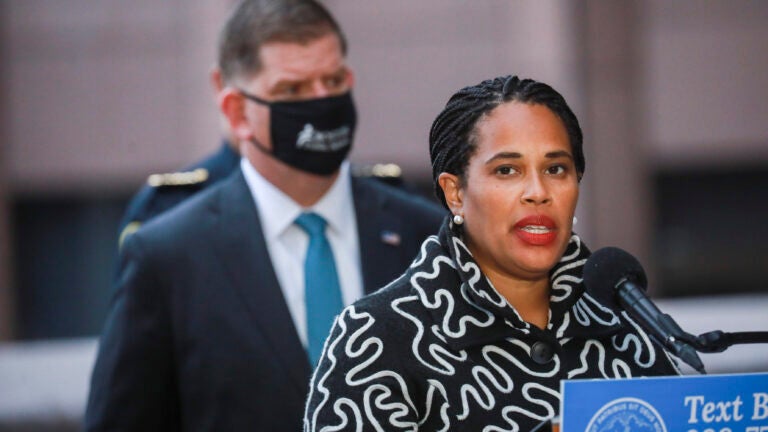 Tanisha Sullivan, an attorney and president of the Boston Branch of the NAACP, has announced she will be running for Secretary of State.
In a campaign launch video, Sullivan, a Democrat, stressed the importance of having a secretary of state who will "fight to protect and expand fundamental voting rights." She also underscored how the secretary of state must help residents to engage in democracy. Along with that, she wants the office to push for economic opportunities for residents, as well as transparency and accountability, according to a press release.
"We are at an inflection point in our democracy, and the challenges before us demand urgent, collective action," Sullivan said in the release. "In light of obstructionism that continues to stand in the way of federal action on voting rights, it falls to state leaders to protect and expand the right of every Massachusetts resident to participate in our government, and to show what a truly inclusive, representative democracy looks like.
"Especially now, we cannot accept incrementalism," she wrote. "This moment deserves more. Our communities deserve more. And, together, we'll deliver more."
A Brockton native with family ties to Boston, Sullivan said her parents helped her to form a "deep commitment to public service" that has continued through her time with the NAACP and in her legal career, and now with the decision to run, according to the release.
Sullivan holds a bachelor's degree from the University of Virginia, and law and business degrees from Boston College, the release said.
So far, current Secretary of State Bill Galvin — who would presumably face Sullivan in a Democratic primary race this September — hasn't said whether he plans to seek another term, according to Politico. Rayla Campbell, a Republican, is also running.
The Secretary of State's office is responsible for administration of elections, maintenance of public records, and filing and distribution of regulations and public documents, among other duties.
Newsletter Signup
Stay up to date on all the latest news from Boston.com