Politics
Chris Doughty announces running mate in governor's race
"The Doughty-Campanale ticket is the team focused on making Massachusetts affordable."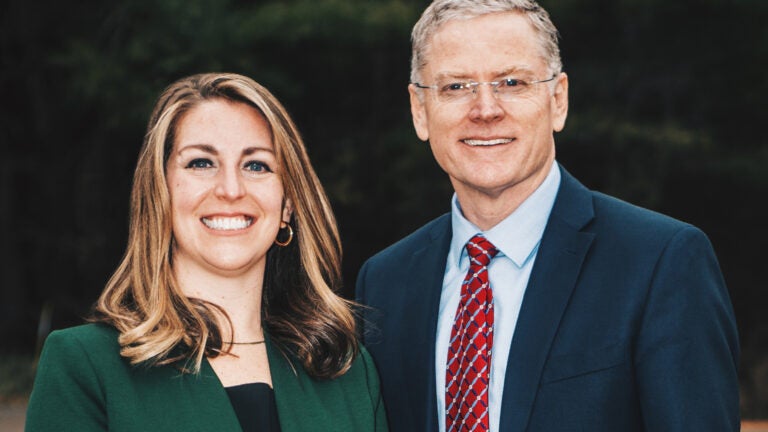 Republican gubernatorial candidate Chris Doughty has announced that Kate Campanale will serve as his running mate.
Campanale is a former state representative who represented the 17th Worcester District and now works as a history teacher, according to a press release.
"Kate will bring experience, energy, and her legendary work ethic to our ticket," Doughty said in the release. "Most importantly, when elected, the people of the Commonwealth are going to get a tremendous Lieutenant Governor who will work around the clock to improve the quality of life in Massachusetts. "
Doughty, a businessman from Wrentham, has set himself up as a moderate candidate. He's facing Geoff Diehl, a former state representative who has the backing of former President Donald Trump, in the primary.
"I'm a businessman, I come from the outside," Doughty told show host Jon Keller when he appeared on "Keller at Large" on WBZ-TV. "I'm not beholden to any political machines."
In the release, Campanale said Doughty "is the leader we need in the Corner Office."
"That's why today I am proudly declaring my candidacy for Lieutenant Governor," said Campanale. "The Doughty-Campanale ticket is the team focused on making Massachusetts affordable. We will always put people ahead of politics."
Newsletter Signup
Stay up to date on all the latest news from Boston.com