Politics
Councilors to look at teaching about climate change in Boston schools
City officials are also considering how curriculum could include lessons on environmental justice.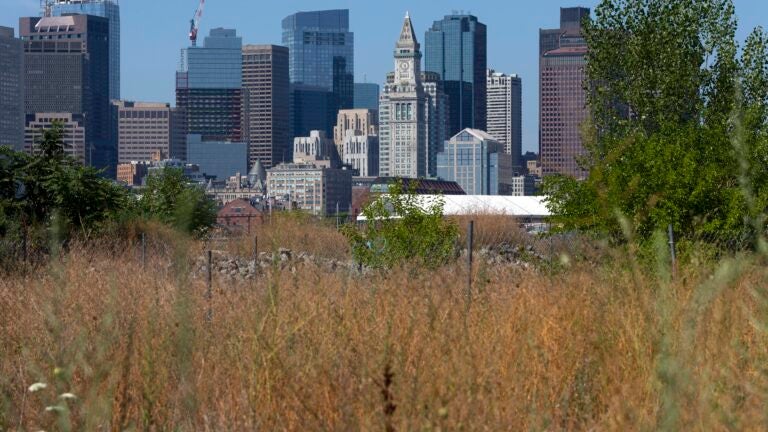 Less than a week after the Prince of Wales, drawn to the region's leadership on combatting climate change, brought his Earthshot Prize to Boston, at least one city councilor says she's taken some inspiration back from him — and is hoping to turn it into a new curriculum for Boston public school students.
City Councilor Gabriela Coletta on Wednesday filed a hearing order to call together school officials to discuss how BPS can create a climate change and environmental justice curriculum.
Coletta said the idea came to her as she attended Friday's Earthshot Prize awards ceremony last Friday at MGM Music Hall at Fenway, where Prince William handed out awards to environmental entrepreneurs focused on repairing the planet.
She wondered: How had the lives of the award finalists led them to that moment, and to take on some of the world's largest problems?
"In our lifetimes, our children will inherit a higher frequency of severe weather events, costal weather and storm surge, droughts, and food insecurity," Coletta told councilors on Wednesday. "Therefore it is only right that we invest in them and set them up with the tools necessary to potentially be the next Earthshot winners or, at the very least, conscious stewards of our environment citizens who care about our environment."
Councilors Ruthzee Louijeune and Kendra Lara are also co-sponsoring the order.
"It's imperative that we are thinking holistically about how we are teaching our young kids about the things they are already learning and advocating on, and making sure that our schools are lining up with the lived experiences and realities they are facing and we are facing as a nation," Louijeune said.
According to Coletta, there is no standard in Massachusetts for teaching climate curriculum.
"Our kids should fully understand the concept of environmental justice so the next generation of leaders can easily identify and call out environmental injustices or when a population bears a disproportionate share of negative environmental consequences," she said.
A BPS spokesperson told Boston.com Thursday, "Environmental and social justice are at the forefront of Boston Public Schools' strategy to make Boston a more equitable and sustainable community.
"Our work with the City, under Mayor Michelle Wu's leadership, to enact a sweeping Green New Deal for BPS while adopting culturally relevant curricula that are aligned to MA Science, Technology, and Engineering standards reflect our core belief in creating an equitable school district that lifts up students who reflect the rich diversity of our City."
According to the district, the current BPS climate change curriculum is called, "Earth and Human Activity," and the district offers related training for teachers and outside-the-classroom experiences for students.
By the end of next year, all kindergarten through eighth grade schools will have a new or renovated outdoor garden or learning space, the district said. Environmental justice has also been a topic of discussion during Science Technology Engineering and Math, or STEM, week for all students.
Read the hearing order:
Hearing Order for a Climate Change and Environmental Justice Curriculum in BPS by Christopher Gavin on Scribd
Newsletter Signup
Stay up to date on all the latest news from Boston.com