Politics
Brandi Carlile to headline Maura Healey's inaugural celebration at TD Garden
"Now is the time to pause and celebrate this historic moment."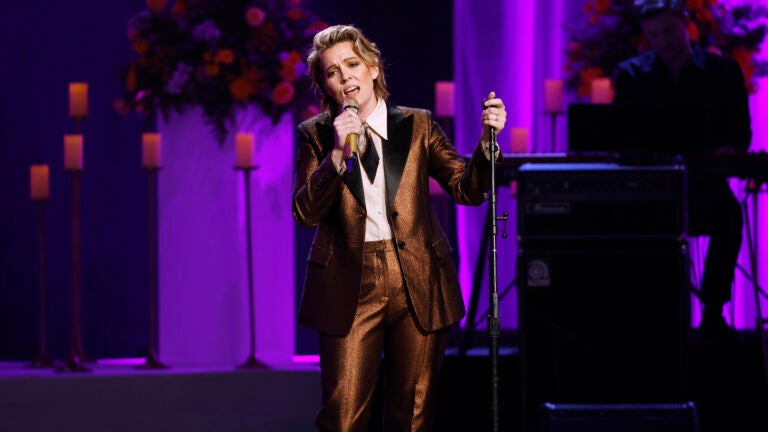 Six-time Grammy Award-winning musician Brandi Carlile will be at TD Garden this week to headline Maura Healey's inaugural celebration.
In a statement, the governor-elect said she has been a fan of Carlile's for "a long time."
"Brandi's music spans genres and explores themes of women's empowerment, LGBTQ+ history, and the joy of community," Healey said. "I can't think of a more perfect musician to bring us together for this celebration."
Carlile, who is also a founding member of The Highwomen and has released seven studio albums — the most recent of which is the Grammy-nominated "In These Silent Days" — said in a statement that she is "thrilled" to be part of the celebrations honoring Healey and lieutenant governor-elect Kim Driscoll, "two barrier-breaking women."
"As forces across this country try to sow division and anger, it fills me with hope to see women like them lead us forward with positivity and empathy," the musician and bestselling author said. "Their victories were decades in the making, and we know there is more work ahead — but now is the time to pause and celebrate this historic moment."
Healey is the first woman elected governor of Massachusetts and will be the first lesbian governor in the United States. Together, Healey and Driscoll will comprise the first all-women state leadership team.
The theme of their inaugural celebration is "Moving the Ball Forward," with the doors of TD Garden opening at 5 p.m. on Thursday and the program starting at 6 p.m. Healey and Driscoll will be sworn into office to succeed outgoing Republican Governor Charlie Baker and Lieutenant Governor Karyn Polito earlier in the day.
According to the inaugural committee, other performances at TD Garden will include the Boston Gay Men's Chorus and the Abilities Dance Company.
Newsletter Signup
Stay up to date on all the latest news from Boston.com