Politics
Democrat wins one Mass. state rep race, with one still undecided
"It's simply a matter of human error and errors in our election system."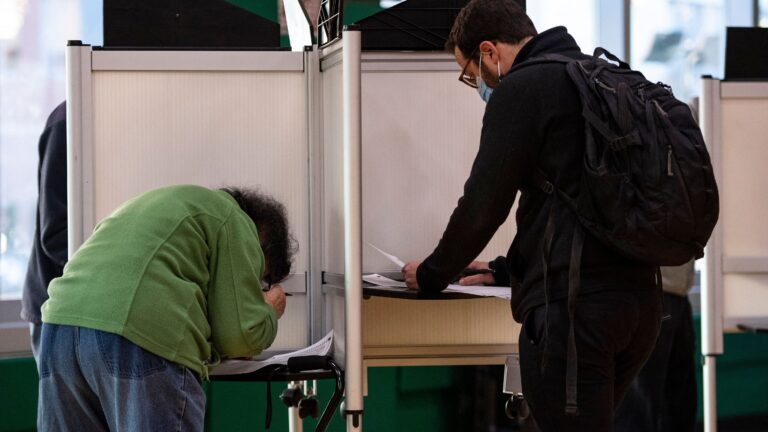 Two Republicans who lost state races for the House in November by tiny margins have been contesting their elections. But late Tuesday night, a special legislative committee ruled against one, leaving only one race undecided.
One of these candidates is Republican Andrew Shepherd of Townsend, who lost by seven votes in a recount against Democrat Margaret Scarsdale of Pepperell for the First Middlesex District.
On Tuesday, a special legislative committee declared Scarsdale the winner, The Boston Globe reported. While the committee found that local election officials made "missteps" when counting votes, it said that this did not affect the final vote margin.
Scarsdale is set to be sworn in as a representative on Wednesday, a House aide told the Globe. That's two weeks later than nearly every other representative.
Shepherd told the Globe Tuesday that he would stop pursuing a yet-undecided court challenge to the recount due to the committee's decision. He also said he's called Scarsdale to concede the race.
"Our campaign is disappointed by the decision of the special house committee, but we are [grateful] the committee was willing to listen as we presented significant errors that came about during this election cycle," he said in a statement.
Scarsdale told the Globe Tuesday that she was grateful for the committee's "expeditious review and their attention to this critical process."
"I am eager and ready to get down to business serving the hard-working people of the First Middlesex District," she said in a statement.
The committee has yet to decide the fate of Republican Rep. Leonard "Lenny" Mirra of Georgetown, who initially edged Democrat Kristin Kassner of Hamilton by 10 votes in the general election for the Second Essex District's representative. After a recount, Mirra lost by a single vote – 11,763 to 11,762.
It is unclear when the committee might rule on the Second Essex District race.
House Speaker Ron Mariano declined to seat Scarsdale or Kassner when the House began meeting again earlier this month. This caused controversy within the state Democratic Party, with some activists claiming his decision gave legitimacy to election denialism, the Globe reported.
Before the decision for the First Middlesex District was made, Michael Sullivan, an attorney for both candidates, said "human error" was at fault for their losses, according to Commonwealth Magazine. In two separate hearings, Sullivan asked the committee to declare Mirra the winner based on voting issues and create a new election for Shepherd's race.
The two Republicans cited uncounted votes, mismatched signatures on mail-in ballots, and sloppily filled-out ballots. They raised questions among the committee as to which ballots should be counted.
Shepherd also referenced clerical errors on Election Day.
"We had one town admit that they accidentally sent the wrong ballots to people in the First Middlesex so they just didn't have a chance to vote," Shepherd told WBZ. "We had one town, they may have accidentally counted test ballots."
The special legislative committee found that in Shepherd's race, one community sent incorrect ballots to some voters, the Globe reported. Another community may have included 50 test ballots during the recount with actual ballots cast, it said.
"While these missteps had no impact on the integrity or the final outcome of [this] election, similar missteps in the future, if occurring on a larger scale, could affect future elections," the report reads, according to the Globe.
These issues, the report said, "highlight the need for continued close review of current regulations, training, policies and practices of elections in the Commonwealth," the Globe reported.
The results of the recounts were already certified by both Secretary of State William Galvin and the Governor's Council. As an incumbent, Mirra will continue in his position until a decision is made.
At the hearings, Mirra made it clear that he does not believe that any election fraud has taken place.
"I don't want anyone to think this was a stolen election," he said, according to the magazine. "It's simply a matter of human error and errors in our election system."
Shepherd had a similar sentiment, telling WBZ that his challenge had to do with the tight margin of votes.
"This has nothing to do with election denialism. This is a close, close margin. It's seven votes," he said.
Mirra said he will abide by whatever the legislative committee decides.
Newsletter Signup
Stay up to date on all the latest news from Boston.com