Politics
He cheered Trump on Jan. 6. Now he's accused of targeting political rivals.
Solomon Peña, 39, was arrested on Monday in connection with the shootings at the homes of four Democratic officials.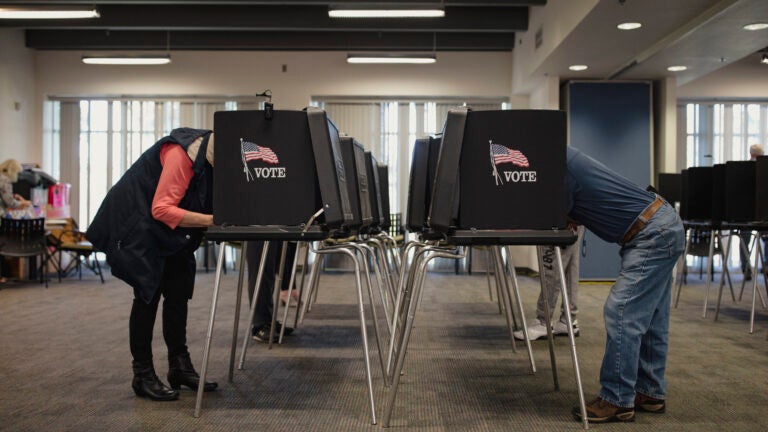 ALBUQUERQUE, N.M. — A former Republican candidate accused of orchestrating attacks on the homes of Democratic rivals cited the need to threaten "civil war" to achieve political change, according to police investigators, who said that a bullet fired in the attacks passed close enough to a sleeping girl to leave her face spattered with dust.
The series of shootings in the wake of the November elections followed other episodes of politically motivated violence across the country in recent months — including an attack on Paul Pelosi, husband of Speaker Nancy Pelosi — and rattled the political establishment in New Mexico, where Democrats hold both chambers of the Legislature and the governor's office.
After seeking a state legislative seat, Solomon Peña, 39, a supporter of Donald Trump who attended the pro-Trump rally in Washington on Jan. 6, 2021, refused to concede, despite losing by 48 percentage points to an incumbent in a district that has long voted for Democrats. He was arrested on Monday in connection with the shootings at the homes of four Democratic officials.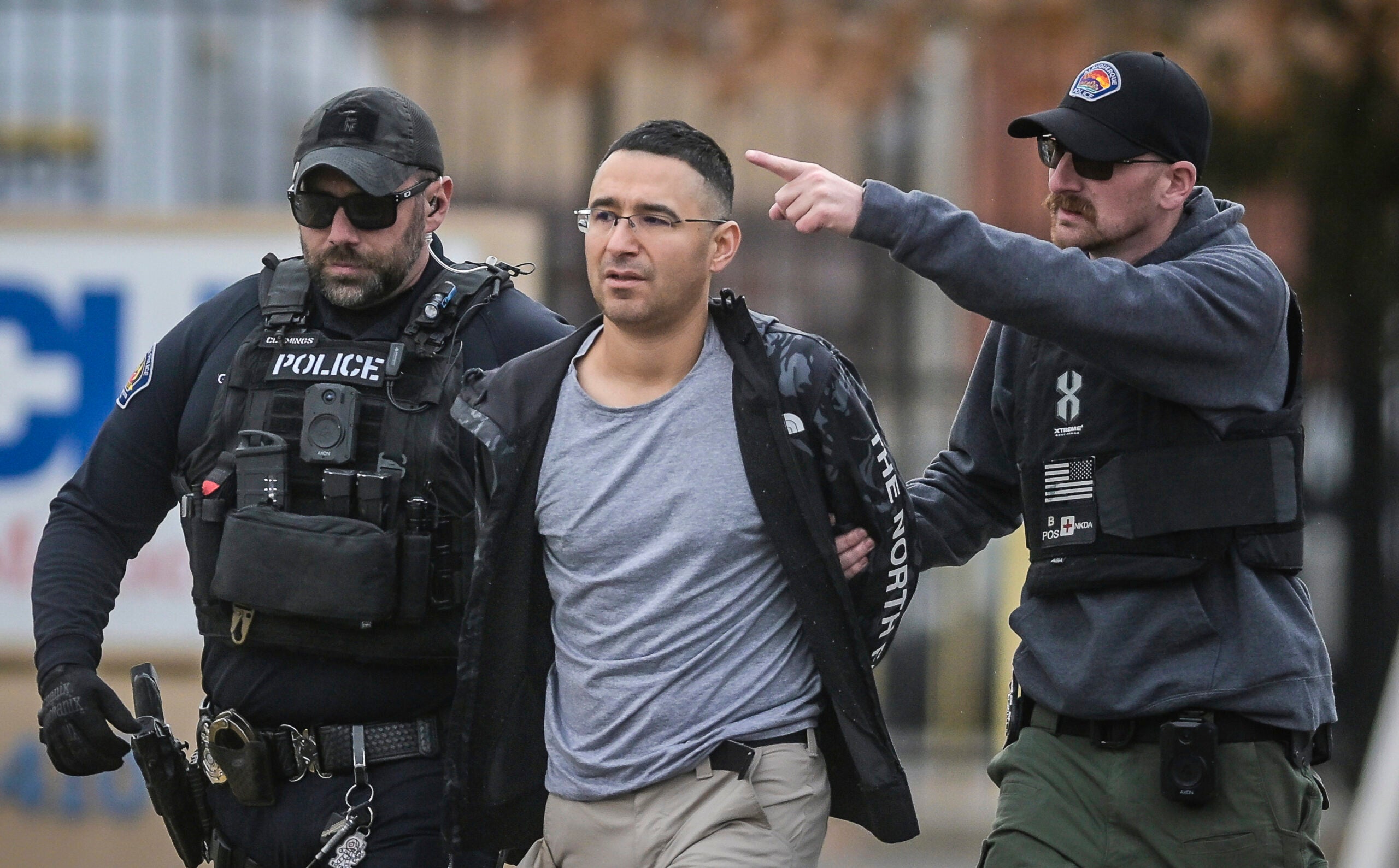 "He had a belief process that he was cheated," Chief Harold Medina of the Albuquerque Police Department said in an interview Tuesday. The police filed a rash of charges against Peña, including criminal solicitation, attempted aggravated battery, shooting at an occupied dwelling, shooting from a moving vehicle and conspiracy.
Peña, who previously served time in prison for burglary and other crimes, took part in at least one of the attacks himself, according to the criminal complaint in the case, trying to fire an AR-15 rifle at the home of Linda Lopez, a state senator.
"To me, it's very concerning, what his actions were, and the impact they could have on our democracy," Medina said. "He was trying to intimidate some of our elected officials."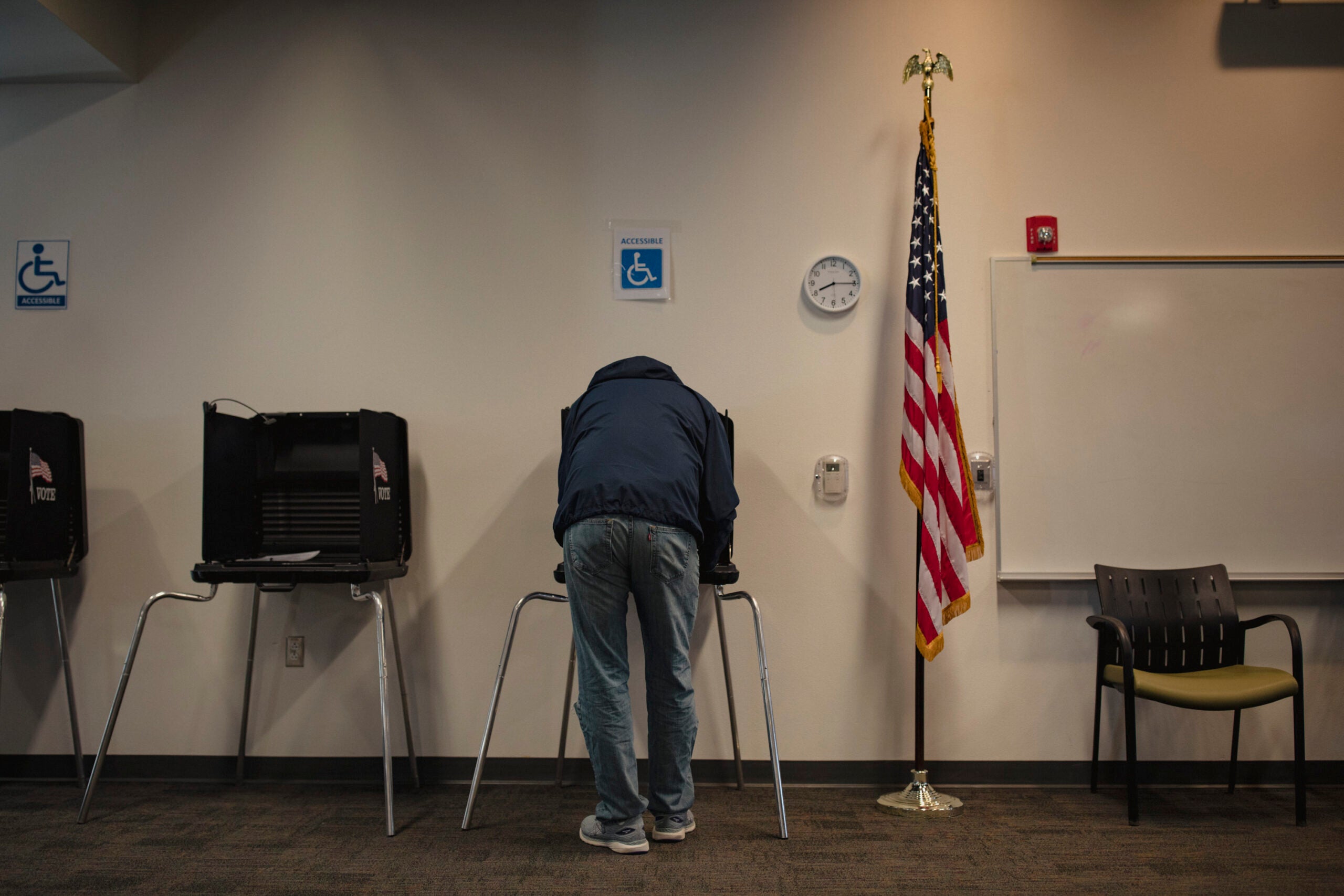 Peña, who was still being held on Tuesday, could not be reached for comment, and it was unclear whether a lawyer was representing him in the case.
It was uncertain how he came to be the only Republican candidate in the race for a state legislative seat representing part of Albuquerque. But when Democrats sought unsuccessfully to disqualify him from running, citing his criminal record, the spokesperson for the state House Republican leadership came to Peña's defense, insisting he should be allowed to run.
He received 26% of the vote, against 74% for his opponent, election results showed.
In a statement, the Republican Party of New Mexico said "these recent accusations against Solomon Peña are serious, and he should be held accountable if the charges are validated in court. We are thankful that nobody was injured by his actions. If Peña is found guilty, he must be prosecuted to the full extent of the law."
Peña's arrest comes as concerns over political violence have grown after several high-profile incidents, including the attack on Paul Pelosi, a conspiracy to kidnap Gov. Gretchen Whitmer of Michigan and stalking charges filed against an armed man at the Seattle home of Rep. Pramila Jayapal of Washington.
Although there have been some attacks and threats of violence from people on the left, scholars who study political violence say that most violent episodes with a political bent in recent years have been committed by right-wing extremists or people with conservative-leaning views.
Peña was in the crowd listening to Trump's speech on Jan. 6, 2021, according to videos collected by online sleuths, before Trump supporters attacked the Capitol in a bid to keep the president in power. There is no evidence, however, that Peña passed into a restricted area on the Capitol grounds or entered the building with the mob that day.
Peña served nearly seven years in prison in New Mexico on charges including burglary and larceny. After being released in 2016, he obtained an undergraduate degree in political science from the University of New Mexico.
In July 2010, according to a lawsuit later filed by Peña, he was working in the cafeteria of the Lea County Correctional Facility when another inmate threw butter at him, and then head-butted him. Peña responded by gouging the attacker's eyes before guards separated them.
In his lawsuit, Peña claimed that several prison officials had violated his constitutional rights because he was fired from his kitchen job after the fight. In self-filed, handwritten court papers, he complained that "prison authorities want the prisoners to be stupid, uneducated and uninformed (and drug-addicted) so they can do whatever they want to the prisoners."
A judge dismissed Peña's claims.
The shootings that appeared to target Democratic officials began on Dec. 4, when someone fired eight rounds at the home of Adriann Barboa, a Bernalillo County commissioner, according to the Albuquerque police. On Dec. 8, shots were fired at the home of state Rep. Javier Martinez. Three days later, on Dec. 11, a shooting targeted the home of another Bernalillo County commissioner, Debbie O'Malley. Then came the shooting at Lopez's house in early January.
Lopez's 10-year-old daughter told her mother after the shooting that she believed "a spider woke her up by crawling on her face," the complaint against Peña said. But the next morning, Lopez found bullet holes in her home. "As it turned out, sheetrock dust was blown onto Linda's daughter's face and bed" from a bullet passing through her bedroom above her head, the complaint said.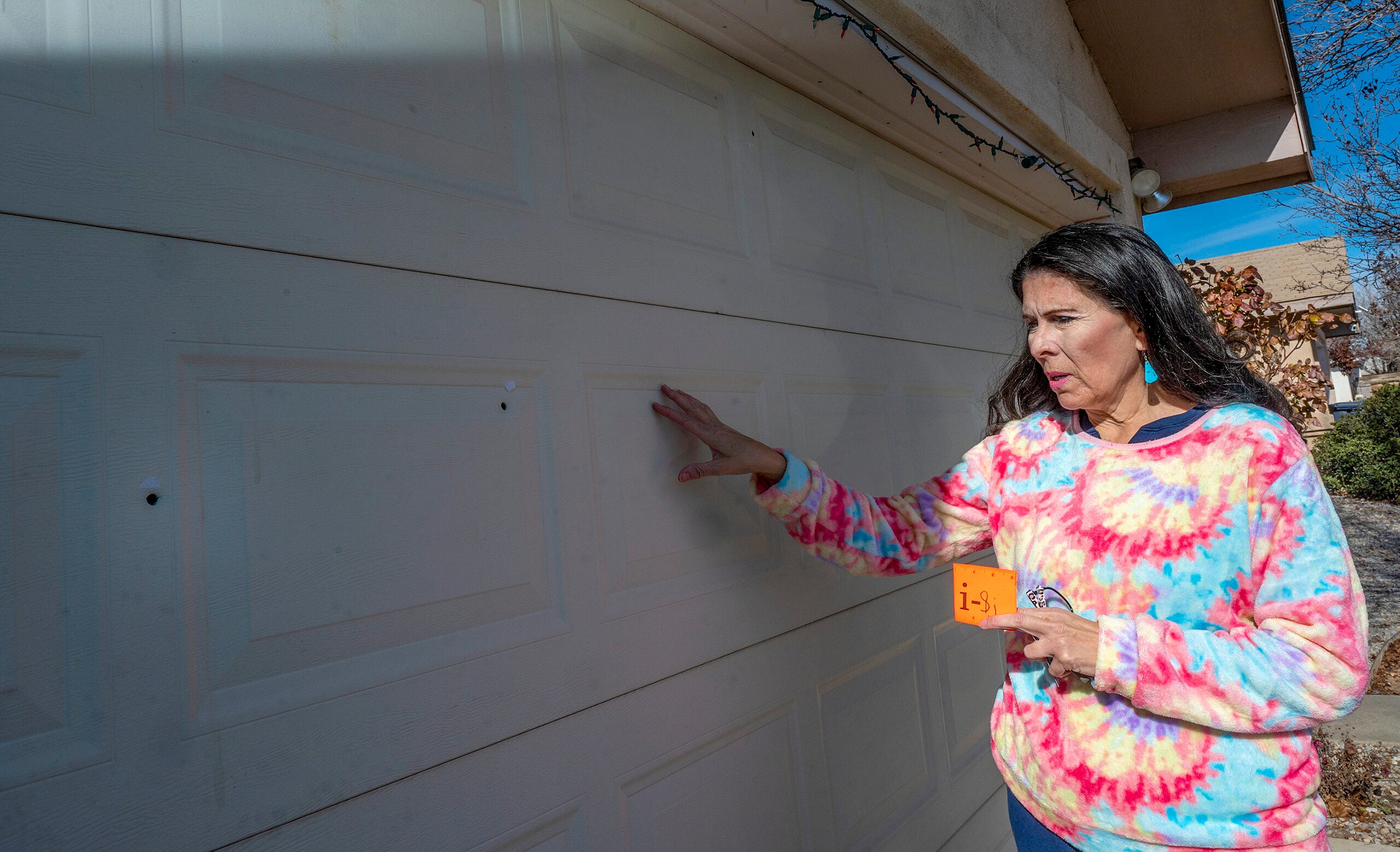 Investigators said in a statement after Peña was arrested on Monday that they had tied him to the men accused of carrying out the shootings through text messages he had sent them "with addresses where he wanted them to shoot at the homes," as well as cash he had paid them.
In a text message that Peña sent to one of the accused gunmen in November, according to the criminal complaint, he highlighted a cryptic passage from a book that was unknown to investigators: "It was only the additional incentive of a threat of civil war that empowered a president to complete the reformist project."
That quote appears in the book "Stuffing the Ballot Box," a 2002 academic study about fraud and electoral reform in Costa Rica.
The belief that civil war is unavoidable in the United States or should be fought to protect conservative values has been a frequent rallying cry on the right in recent months, if not for years.
Barboa, the county commissioner whose home was targeted in the first attack, said in an interview that Peña had come to her home after the election to argue that it had been fraudulent. "He was aggressive and seemed to be acting erratic," she recalled. "He claimed there was no way he could have lost, even though he lost in a landslide."
Barboa said Peña seemed to have visited her home, as well as that of O'Malley, who was also targeted in the shootings, because the Bernalillo County Board of Commissioners certifies election results. The visit to Barboa's home took place before the commission certified the results, she said. (Peña ran against another Democrat, Miguel Garcia, who does not appear to have been attacked.)
Video surveillance from O'Malley's home later showed Peña driving by in a black 2022 Audi — the same car that a witness saw speeding away from the area around O'Malley's home when it was targeted on Dec. 11, the criminal complaint said.
According to a confidential witness cited by the police in the complaint, Peña was not pleased that the first shooting attacks against Democratic officials were carried out late at night, when the politicians and their families might have already been sleeping, and that the shots were fired high up on the walls of some homes.
"Solomon wanted the shootings to be more aggressive," the witness told investigators, according to the complaint. In the last attack, on the home of Lopez on Jan. 3, the witness said that Peña and two gunmen he hired got into a stolen red truck and drove there.
Peña was armed with an AR-15, but the gun seems to have jammed and did not fire correctly, according to the complaint. But other shots fired from the vehicle struck Lopez's home, including the room where her daughter was sleeping.
Shortly after the attack, police officers arrested Jose Trujillo, 21, at a traffic stop and found that shell casings at Lopez's home matched a handgun confiscated from Trujillo, according to investigators. Officers detained Trujillo on an unrelated felony warrant and found that he was driving a car owned by Peña, the police said, adding that they also found a large amount of cash, more than 800 pills believed to be fentanyl and numerous firearms in the car.
Medina said Peña could face more charges as the police continued their investigation. "We continue to peel off layers, like an onion," he said.
This article originally appeared in The New York Times.