Politics
Mass. lawmakers propose decriminalizing 'magic mushrooms,' other psychedelics
The legislation would make it legal for adults to possess, use, and obtain some hallucinogenic plants and fungi.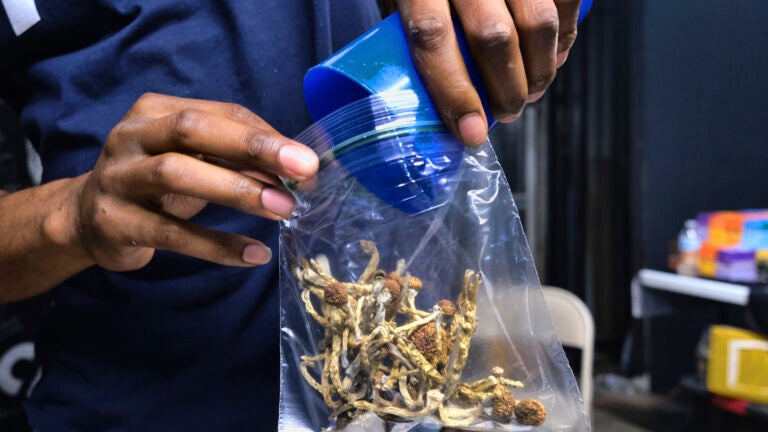 The 193rd legislative session is starting off on a high note, as Massachusetts lawmakers contemplate decriminalizing the use and possession of certain hallucinogens, including mescaline and psychedelic mushrooms.
Two corresponding bills filed in the State House last week — SD.949 in the Senate and HD.1450 in the House — seek to end arrests for adults who possess, consume, grow, give away, or transport less than two grams of certain entheogenic plants and fungi.
The statewide push comes after some Massachusetts communities, including Cambridge, Somerville, and Northampton, passed resolutions decriminalizing the plants.
Sen. Patricia Jehlen, who represents Somerville, Medford, and parts of Cambridge and Winchester, said she was moved to file the Senate bill after hearing from people in her district who use psilocybin and other plant medicines to help with conditions like depression and opioid use.
"I think [opioid dependence] is one of our biggest problems in Massachusetts and across the country," she told Boston.com. "Thousands of Massachusetts residents die every year from opioid overdoses, and nobody that I am aware of has died of any use of most of these [entheogenic] drugs."
Research has shown that psychedelics can be used to positively impact myriad conditions, opioid use disorder and depression among them.
A 2017 study published in the Journal of Psychopharmacology found that in people with a history of illicit opioid use, the use of psychedelic drugs was associated with a 27% reduced risk of opioid dependence and a 40% reduced risk of opioid abuse. A research paper published in the International Journal of Drug Policy last year similarly found that recent psychedelic use was associated with 55% reduced odds of daily opioid use.
Meanwhile, a 2016 study published in The Lancet Psychiatry found that patients with treatment-resistant depression saw their symptoms "markedly reduced" after receiving doses of psilocybin.
James Davis, of the advocacy group Bay Staters for Natural Medicine, said many of the group's members have used the plants to help with conditions ranging from PTSD to addiction and even cluster headaches.
"For us, decriminalization is the first step to addressing all of the putrid consequences that prohibition has had on our public health care system," he said in an interview. "It means trillions of dollars saved, and lives saved, that you can't put a price tag on."
Jehlen said her goals include reducing some of the anxiety and fear of arrest around the plants, as well as promoting continued research into potential risks and benefits.
The use of psychedelics would remain illegal under federal law, even if Massachusetts lawmakers opt to decriminalize the drugs statewide. Jehlen was also careful to note that the proposed legislation is distinct from legalization.
"Decriminalization just means you can't be arrested, but legalization allows a structure in which the industry can develop," she said.
Davis said it's unlikely plant medicines could become a successful commercial venture anyway, as prices are already low, and the average consumer will only use a small amount over the course of their lifetime.
Additionally, the bills only allow people to give away the plants and fungi to other adults "without financial gain."
"From the opioid crisis to record levels of anxiety and depression, I just hope this legislation helps educate people about the benefits of using plant medicine, and that they learn our network offers free resources on how to use them and how to get in touch with … themselves again in a world that's really cruel and difficult," Davis said.
Newsletter Signup
Stay up to date on all the latest news from Boston.com