Politics
Election commission clears Rep. Lori Trahan of campaign finance violations
The matter stems from Trahan's 2018 campaign.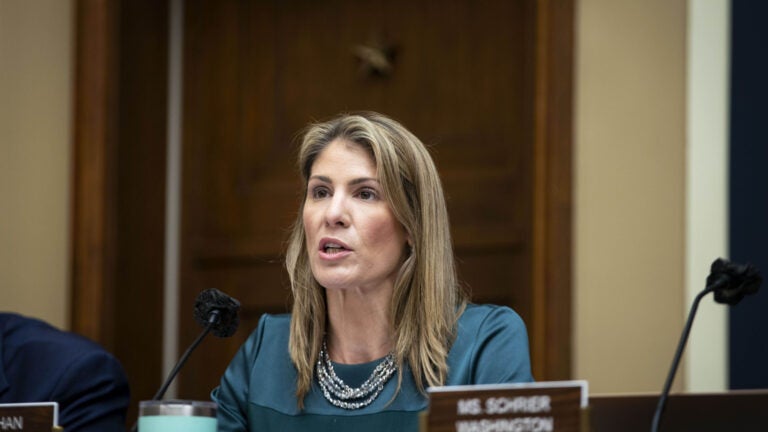 U.S. Rep. Lori Trahan appears to be in the clear.
The Federal Election Commission has reportedly dismissed complaints against Trahan, who represents Massachusetts' 3rd Congressional District.
The complaints stem from Trahan's 2018 campaign. She admitted in 2019 to using $300,000 of her husband's earnings to fund her campaign, including a TV advertising push that went into effect during the final weeks of the primary. In the end, Trahan beat the second-place finisher, Dan Koh, by just 145 votes. Trahan also said she also used a home equity line of credit to loan her campaign an extra $71,000.
Candidates can donate or loan their campaign any amount of money under federal election laws, so long as the funds come from a personal account or a bank loan. But money that came from spouses or anyone else was subject to a $2,700 contribution limit, according to The Boston Globe.
Trahan wrote in a 2019 blog post, that she "never gave it much thought," and had other options to secure the funding.
"We had never structured our finances that way. All of it — what I earned, what Dave earned — was our money, regardless of whether it was in my account, Dave's account, or a joint account," she wrote at the time.
Trahan called the issue a "gray area," and referenced past FEC rulings that suggest her actions were not a violation of the law.
The FEC lacked a quorum at the time, causing the enforcement of campaign finance laws to fall by the wayside for long stretches of 2019 and 2020.
The organization finally concluded its investigation into Trahan on Jan. 10, and sent a letter to Trahan's attorneys Jan. 26. The commission said that there is "no reason to believe" Trahan's campaign violated campaign finance law. The Lowell Sun reported.
"I am pleased that bipartisan commissioners of the Federal Election Commission have confirmed – just as the bipartisan House Ethics Committee voted unanimously two years ago – that my campaign acted lawfully," Trahan wrote in a statement to the Sun. "Representing the district that I was born in, that I was raised in, and that I'm now raising my two young girls in is the honor of a lifetime, and I will continue to go to work every day to make our community and our Commonwealth a better place to call home."
The House Ethics Committee also conducted an investigation into the matter. This concluded in 2020, when the committee said that the funds "were marital property to which Representative Trahan had a legal right of access and control." The committee further concluded that Trahan and her campaign did not violate any laws related to campaign contribution limits.
Newsletter Signup
Stay up to date on all the latest news from Boston.com