Politics
Who is Maura Healey? New poll shows 15% of respondents don't know
A MassInc survey of 986 Mass. residents showed a 42% approval rating, but 15% had never heard of the governor.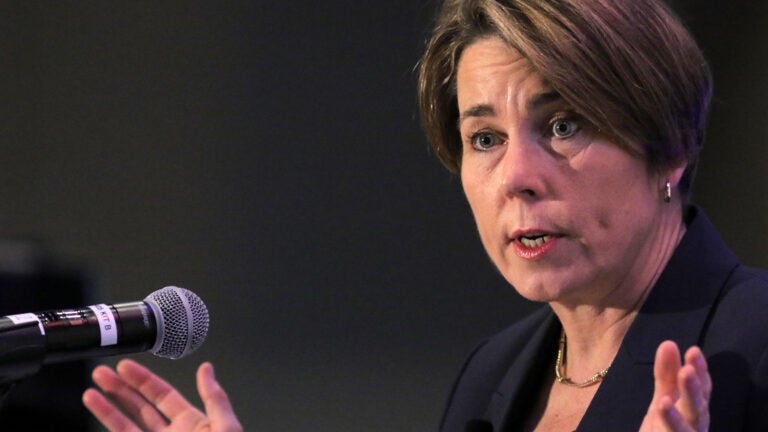 Gov. Maura Healey may need to get better at spreading her name around Massachusetts, new polling indicates.
Surveying 986 Massachusetts residents, a MassInc poll found that 15% had never heard of the recently elected Democratic governor, and 22% had yet to form an opinion on her performance.
The former attorney general was inaugurated in January, and has spent her first five weeks in office making key appointments and proposing initial budgets.
Forty-two percent found Healey's first weeks in office favorable — double her 21% unfavorability rating. But for a state that consistently rated former Gov. Charlie Baker one of the most popular governors in the country, Healey is likely looking to boost her approval metrics.
Healey's numbers, despite more than a third lacking an opinion on her performance, fare far better than notable Massachusetts congresswoman Katherine Clark. Clark is the House minority whip, the second most important Democrat in the House of Representatives, but 54% reported never having heard of her.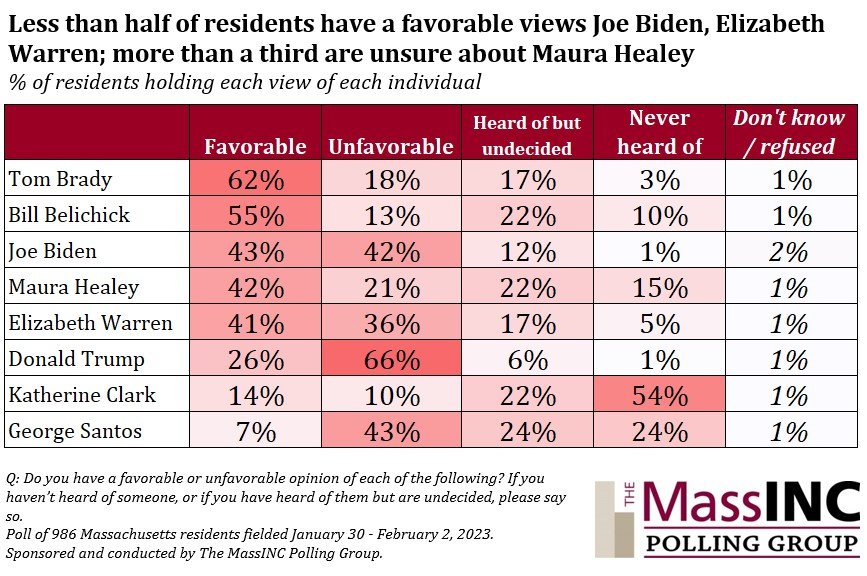 While these numbers may seem concering for Massachusetts Democrats, a majority of respondents, 51%, agreed that the commonwealth is moving in the right direction.
Thirty percent of respondents felt that Massachusetts was heading the opposite way, giving the Bay State significantly more favorable marks than the respondents' views of the country as a whole. Only 29% of respondents felt that the U.S was on the right track, with 57% stating the country is headed in the wrong direction.
For the Massachusetts residents, key issues included housing, inflation, and public safety — with the economy as the top concern for a plurality, 19%, of respondents.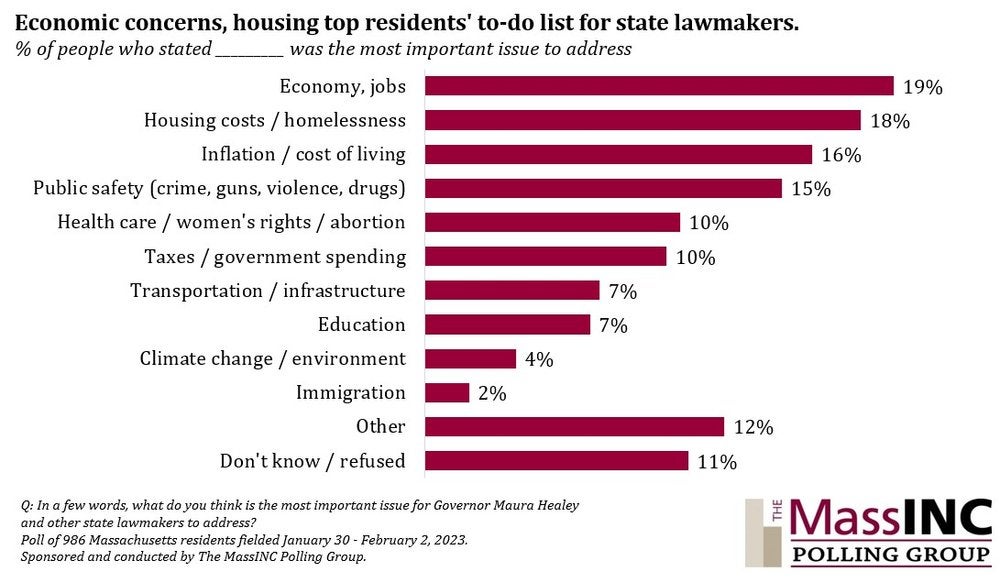 The 986 surveyed mostly identified as independent, a tally of 48%, with 36% identifying as Democrats and 14% as Republican. Seventy-seven percent of respondents were white, 11% were Latino, 7% were Black, and 7% were Asian.
Newsletter Signup
Stay up to date on all the latest news from Boston.com