Politics
Chris Sununu eyes the GOP's 'normal' lane in 2024. Does it exist?
"I'm not anti-Trump, I'm not pro-Trump. We're just moving on."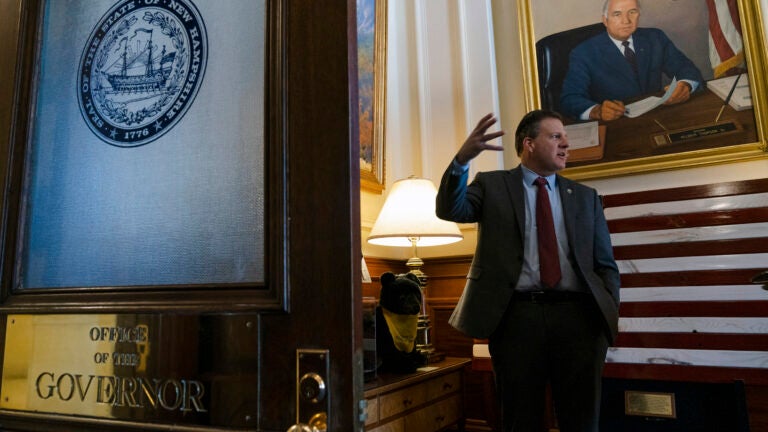 MANCHESTER, N.H. — When then-President Donald Trump visited New Hampshire in 2018, a typical delegation awaited him: flag-waving superfans, sign-carrying protesters and the sitting Republican governor.
Trump, true to form, seemed most interested in the first group.
"They love me," he said, admiring the crowd in Manchester from his executive limousine, according to the governor, Chris Sununu, who rode with him. Trump singled out an especially zealous-looking visitor. "You see that guy?" he said. "He loves me."
Never mind that the man's sign had two words, Sununu recalled: a four-letter profanity and "Trump."
"You like to think in that moment, 'Well, maybe he just didn't see,'" the governor said. But some people, he suggested, see what they want to see.
Sununu sees things changing.
After three consecutive disappointing election cycles for his party, Sununu says the time for indulging Trump's delusions has long passed. The midterms, he argues, proved that the nation, including many Republicans, had little interest in the far-right candidates the former president backed. Even nominating a onetime Trump acolyte from the prospective 2024 field, like Gov. Ron DeSantis of Florida or the former United Nations ambassador Nikki Haley, is a misread of the moment, he says.
And so, Sununu — a "Seinfeld"-quoting, COVID booster-boosting son of a governor who supported Trump's first two campaigns — is offering himself up as a walking referendum on the direction of his party.
"I don't like losers," Sununu has said, edging toward a Trump echo. "I'm not anti-Trump, I'm not pro-Trump. We're just moving on."
As Sununu, 48, considers a White House run, conferring with advisers and road-testing a message of de-MAGA-fied conservatism, the case against him as a national Republican force is straightforward: He calls himself "pro-choice" and is far lesser known than several would-be rivals. He represents about twice as many people as a House backbencher. He appraises himself as a man of limited vocabulary and occasional malapropism. ("I used to be very shy and inverted," he said in an interview.)
But the case for Sununu, and against Trumpism given recent electoral history, is even simpler, in his telling: Check the scoreboard.
Last November, Sununu won reelection by more than 15 points in a state that has awarded Democrats each of its federal offices, the sort of big-tent showing he says his party will require in 2024. (Some other double-digit Republican standouts, including DeSantis, scored their midterm landslides in states that tilted broadly red.)
While Democrats are discarding New Hampshire as the first-in-the-nation presidential primary, its perch with Republicans is secure, allowing Sununu an early opportunity to prove himself.
And in a race expected to teem with top Trump officials and former high-profile Trump endorsees, Sununu is a local dynastic heir who might still stake a greater claim than such competitors to political independence and self-sufficiency.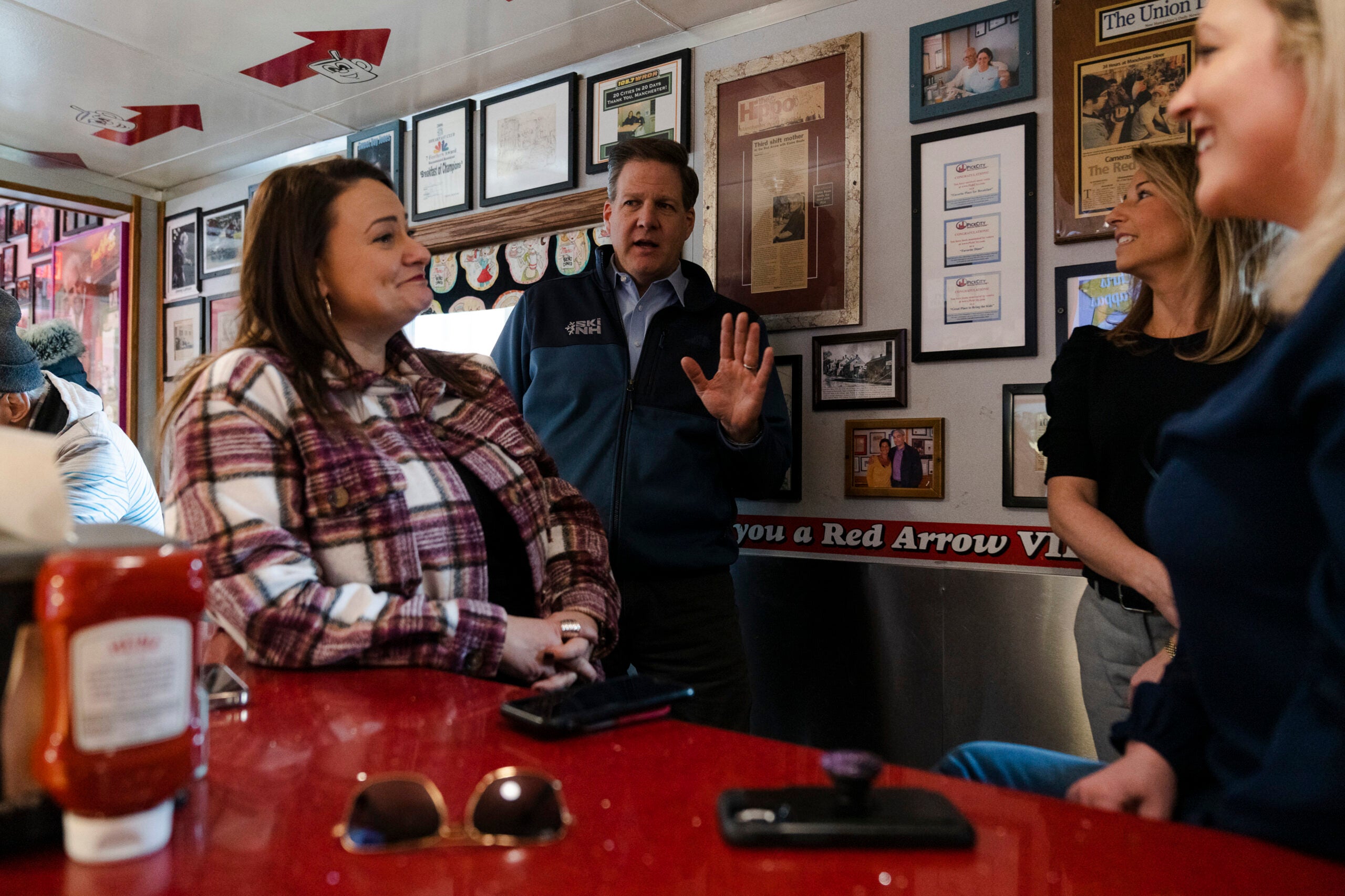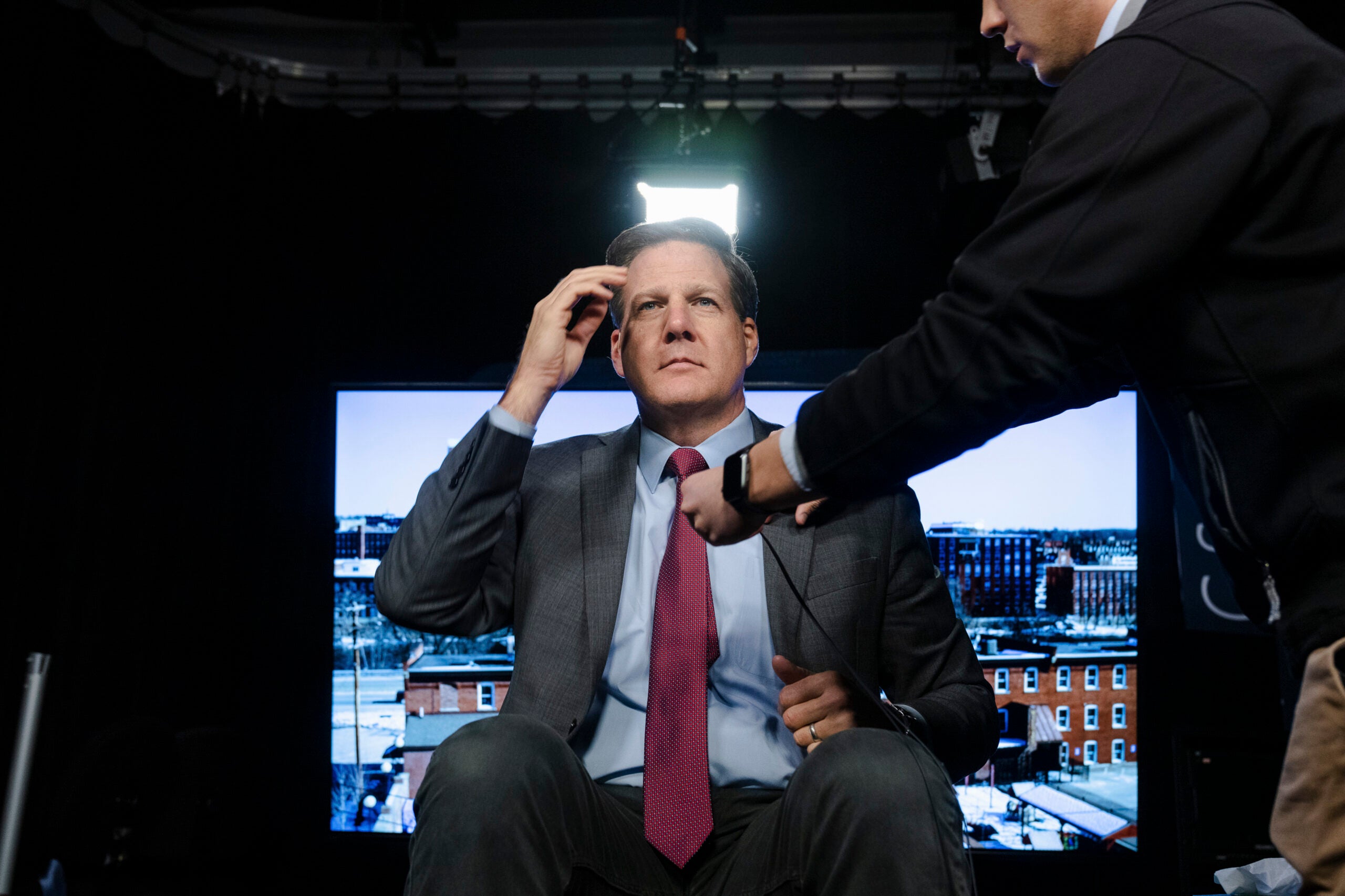 For now, his pre-candidacy — his role as a national player at all — represents an early experiment for the party, a real-time barometer for abortion politics, Republican media strategy and the durability of what he sees as a dead-end Trumpian campaign mentality in general elections.
"I'm conservative, I'm just not an extremist," Sununu said. "Sometimes people confuse conservative with extremist."
His greater ambition, crisscrossing his state on a recent weekday, seemed to be that no one would confuse conservative with boring.
Over some 12 hours on the road, at his office, in diner booths, on an icy walking trail and in radio and television studios for other media appearances, Sununu challenged young voters to join him at "the cool table," interspersing digressions on Batman, "Boogie Nights" and bear habits ("Bears Behaving Badly" sits on his executive bookshelf) with meditations on the "big-government authoritarian" impulses of certain culture-warring counterparts and the fading salience of abortion for many Republicans after Dobbs.
He broke into a falsetto-heavy "Jessie's Girl" to greet a Fox producer named Jesse before a remote interview. He workshopped a Mitch McConnell impression, all throat sounds and inscrutability.
A willing namer of names, Sununu tends to call most any political figure he has met "a friend" before merrily undercutting the premise under light questioning.
"So," he said when asked to cite, say, DeSantis' best quality as a friend, lingering over plates of lunchtime chicken tenders in Manchester, "how are those tenders?"
A few bites later, Sununu was demoting DeSantis, who has a reputation for private prickliness, to "a peer."
For all his performative candor — "I probably shouldn't say this" is a common preamble — Sununu has at times made the same calculations as many fellow Republicans. He said he would still support Trump over any Democrat if he recaptured the nomination.
Asked if there was anything the former president could do to lose him for good, two years after the Jan. 6 Capitol riot, Sununu summoned Trump's famed example of the violence he could inflict without losing anyone for good: "Shoot somebody in the streets of Manhattan," Sununu said, "and we're going to have a problem."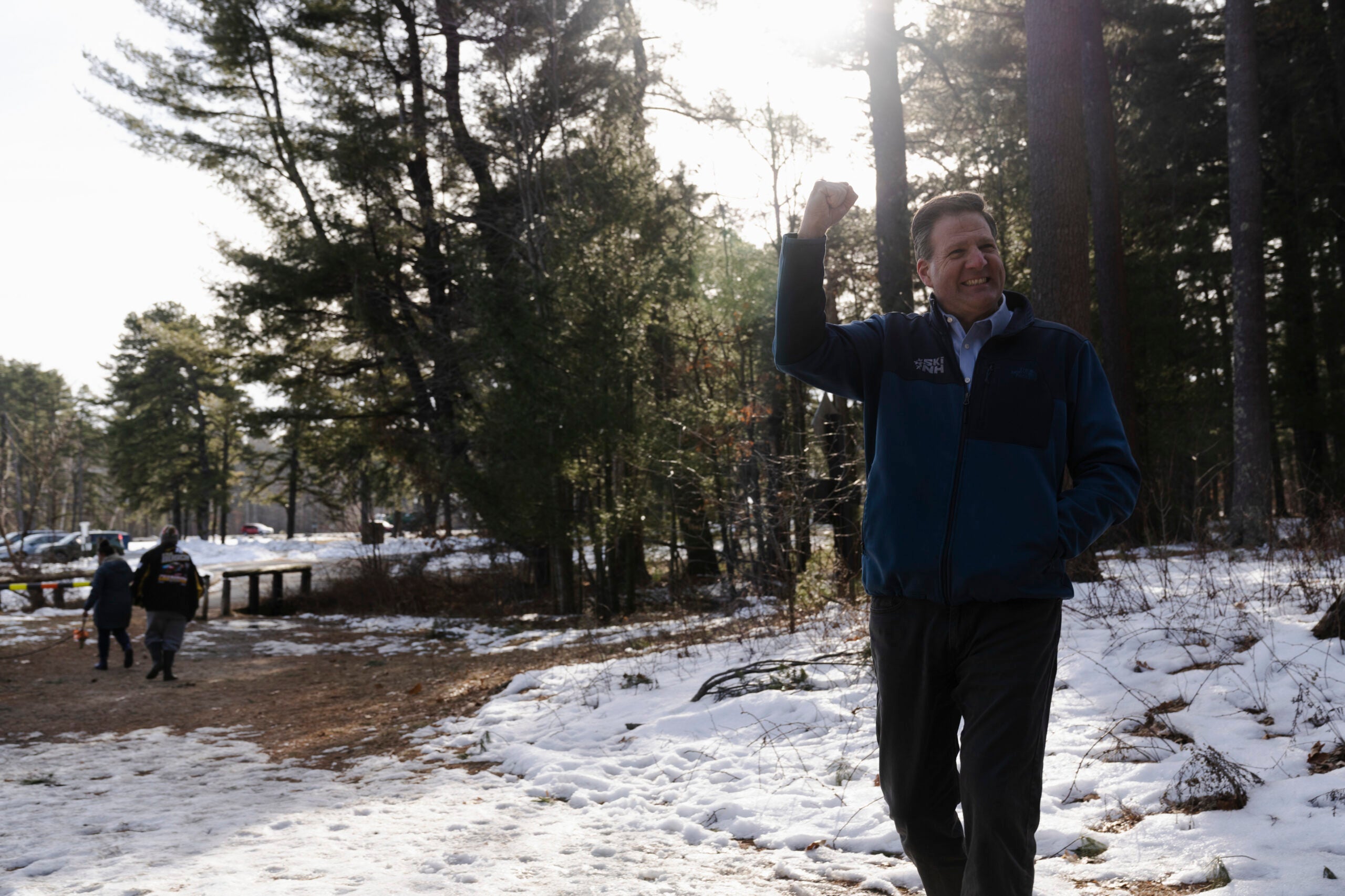 If the governor has his way, 2024 will preclude any such moral dilemmas, whether he becomes a contender himself or seeks to play New Hampshire kingmaker for another non-Trump candidate.
His appeal at home, friends say, is approachability as much as any signature policy. "He can tell you the betting line of the Patriot game," said Thomas D. Rath, a former state attorney general and longtime Republican strategist. "He takes his garbage to the dump on Saturdays."
And his political mantra — "Be normal," Sununu has often said, "keep it normal" — raises two questions of consequence to the Republican future:
Is he? And, in these plainly abnormal times, is he right?
The 'everywhere' governor
At minimum, Sununu comes from normal-affiliating Republican stock.
His father, John — whose portrait the younger Sununu repositioned slightly upon taking office so he would not find it staring back at him each time he walked out — served three terms as governor in the 1980s before becoming George H.W. Bush's first White House chief of staff. The current governor's older brother, also John, spent 12 years in Congress before losing his Senate seat in 2008.
For much of his life, the second Gov. Sununu did not imagine politics for himself. As an engineering student at the Massachusetts Institute of Technology, Sununu dreamed of Hollywood. He wrote a romantic comedy screenplay about a European man falling in love in Boston ("Beacon and Mass Ave.") and a script about Paul Revere's ride from the British perspective.
After a brief stint at New York University's film school, where the chess hustlers of Washington Square Park sometimes separated him from his money, Sununu said he experienced an epiphany on a five-month Appalachian Trail hike from Maine to Georgia and found his way back to an engineering career cleaning hazardous waste sites. He later ran a local ski resort and joined New Hampshire's executive council, a key governing body, in 2011. He lives with his wife and three children in Newfields.
Fusing this curated political brand as an outdoorsy New Hampshire evangelist with a formidable family name, Sununu won a narrow victory in 2016, when Hillary Rodham Clinton carried his state, and three comfortable reelections. (New Hampshire elects its governor every two years.)
Last year, his office put out a Sununu-authored anthem celebrating his own ubiquity, set to "I've Been Everywhere" and performed ad hoc for any unfamiliar audience.
"I've been to Chester, Chichester, Dorchester, Chesterfield," he began, twice, at various points inside his SUV on the recent weekday, "Manchester, Rochester, Winchester, Newfields."
"A teleprompter," Neil Levesque, the executive director of the New Hampshire Institute of Politics at Saint Anselm College, said diplomatically, "is not a Chris Sununu contraption."
On policy, Sununu has combined a libertarian streak, preaching fiscal discipline and tax relief, with an emphasis on bipartisan causes such as the opioid crisis.
But Sununu distinguished himself from some moderate East Coast Republican governors, like Larry Hogan of Maryland and Charlie Baker of Massachusetts, by never permanently abandoning Trump, even if he rarely sounded like a cheerleader.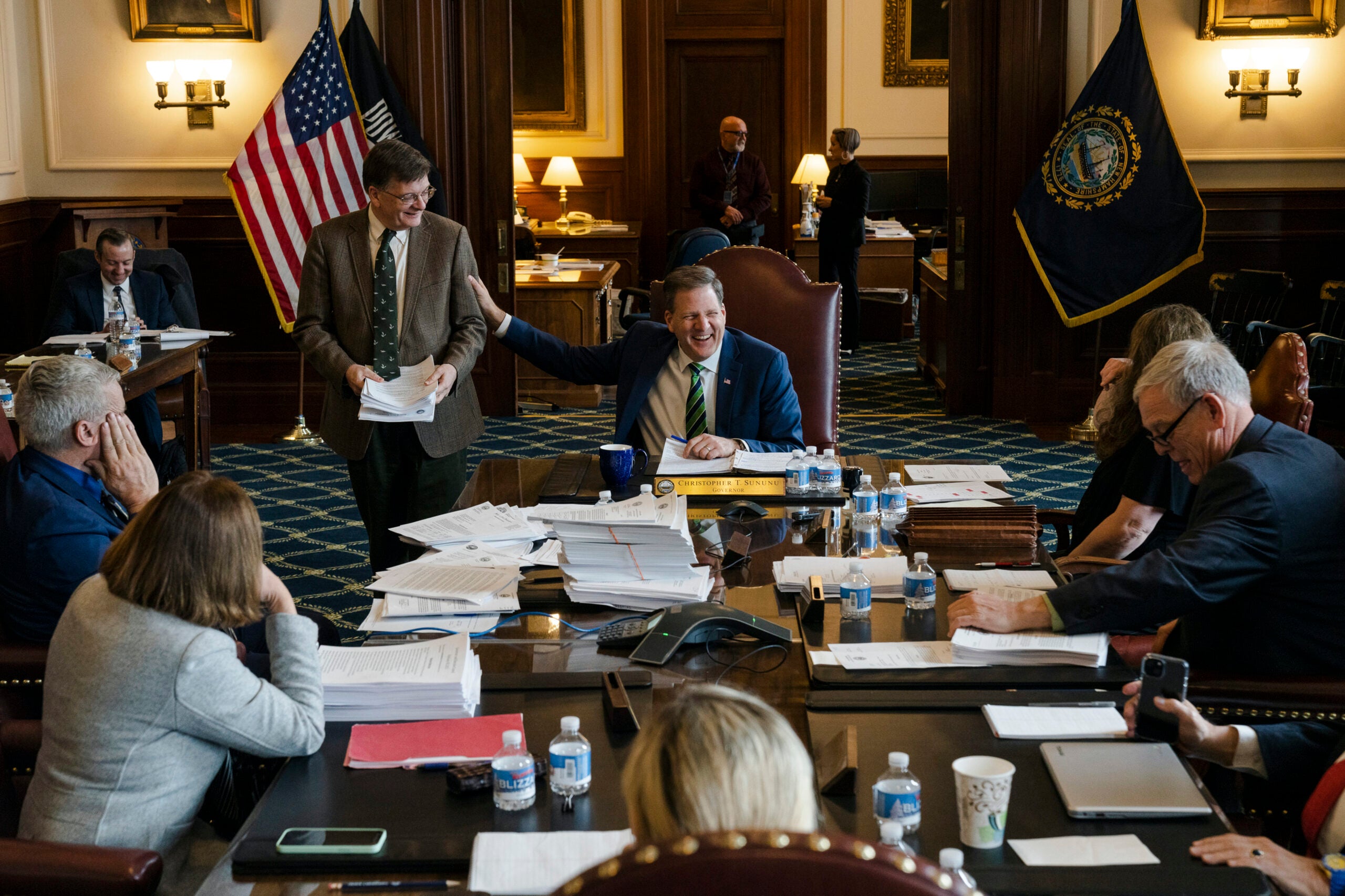 At last year's Gridiron Club dinner in Washington, Sununu joked that while Trump did not necessarily belong in a mental institution, he would have trouble talking his way out of one. Cable news interviewers have not let him forget it.
"I feel like George Costanza," Sununu said recently, complaining that journalists flub his delivery in the retelling. "'Turn the car around, we're going back to the Gridiron, and I'm going to tell you how to tell this joke.'"
He has separately likened Trump's scandal survivalism to a scene from "The Princess Bride," whose protagonist develops immunity to poison through consistent exposure.
"That's Trump," he said. "It doesn't matter what lethality you think the poison comes at, it's not going to kill him."
The 'tough decision'
If voters are persuaded that Trump's time has passed, another minefield looms for Sununu. He insists it is not so treacherous anymore, even for a Republican who identifies as "pro-choice."
"Traditionally, if it was a governor or someone in this type of position at the state, they could be pro-life and say, 'Look, nothing I can do,'" he said. "What Dobbs said is, 'You want to be pro-life? Be pro-life. You want to ban it? Ban it.' And some states may choose to do that. I disagree."
In 2021, Sununu signed a ban on abortions after 24 weeks. While many Republican governors have gone considerably further, some conservative states have stopped short of the most expansive restrictions.
"Either you're pro-abortion, you're pro-life, or you're — like most of us — somewhere in the middle," Sununu said. "What are these other governors going to do when they stand on a stage and say, 'I'm pro-life'? But you didn't ban it. You didn't even try. Are you really?"
The governor also criticized ostensible conservatives for targeting private businesses deemed hostile to right-wing values, citing DeSantis in particular. "Is government going to solve a cultural issue?" he asked. "No. Good Republicans don't believe that."
Some national Republicans suspect Sununu is talking to an electorate that largely does not exist.
Recent history finds little evidence that most Republicans are interested in a consensus-minded conservative. "Sununu is my kind of candidate from the before-times," said Sarah Longwell, an anti-Trump Republican strategist. Now, she added, "What matters is: Do you make liberals cry?"
If nothing else, Sununu has conspicuously enjoyed the platform afforded to any not-ruling-it-out presidential candidate, hanging Halloween decorations with CNN and skiing with The Boston Globe.
Here, too, Sununu has found fault with DeSantis and other Republicans who shun traditional news organizations or unscripted public encounters.
"I would love to see what happens when he walks in here," Sununu said over milkshakes at Red Arrow Diner in Manchester, "to sit down, to have a milkshake and just chill. I don't know! I've never seen it."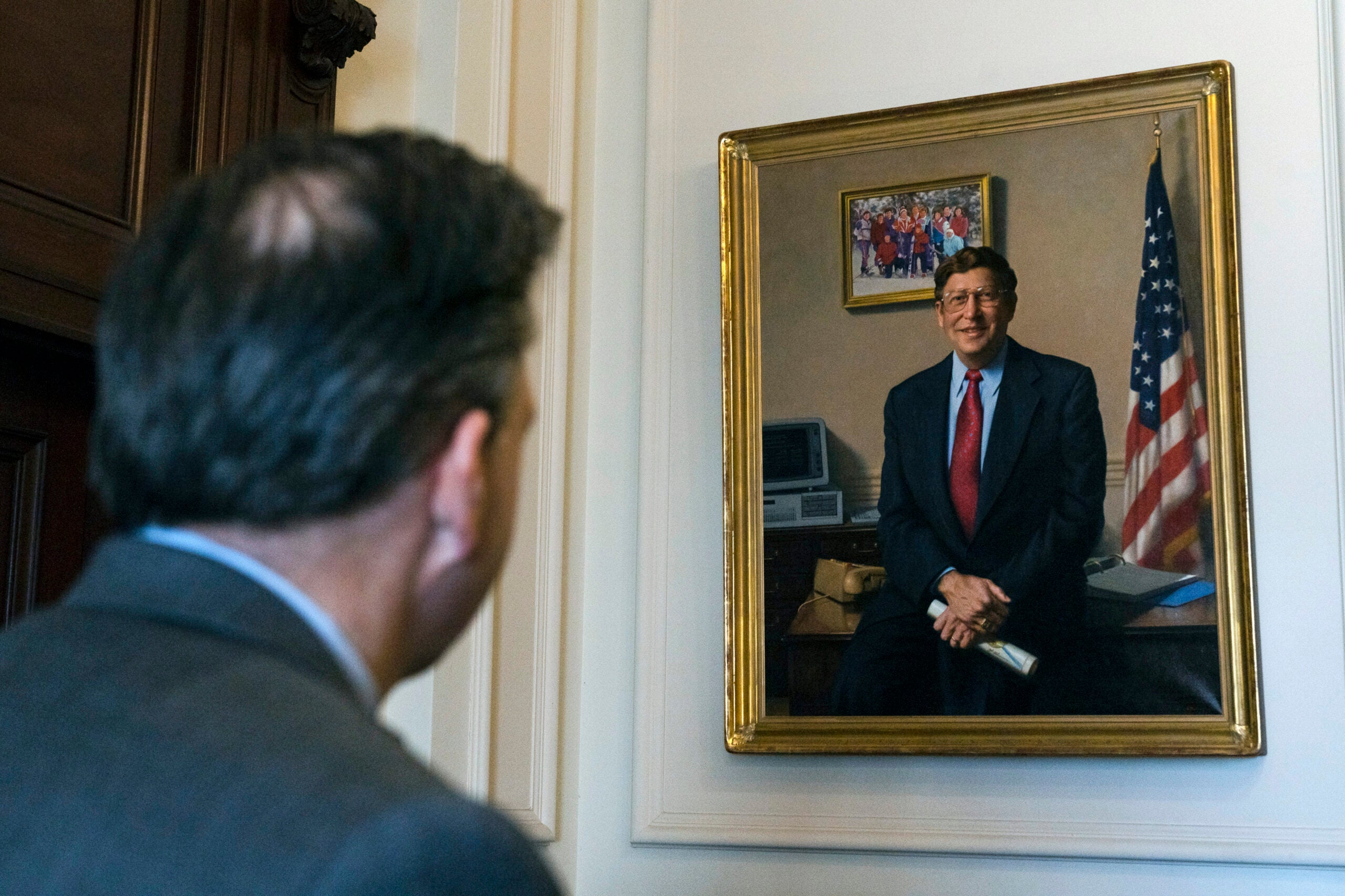 As he weighs his own bid, Sununu said he had until "further down the road than people think" to decide. A little over a year ago, the governor passed on a Senate run after a lengthy deliberation, frustrating Republicans in Washington who felt strung along.
His subsequent failure to get his preferred Republican, Chuck Morse, through a primary against Don Bolduc, who had called the 2020 election stolen, could hint at Sununu's limitations as a kingmaker if he skips 2024 himself. (The governor backed Bolduc's failed general election campaign.)
But Sununu has his local admirers. During the lunchtime interview, he received a procession of well-wishers, signing the cast of a tween ("Live free or die"), forgiving a patron who almost called him "John" and seeking counsel from an employee who asked about his "tough decision."
"You'll do the right thing," the man said.
"When you figure out what that is," the governor told him, "you let me know."
This article originally appeared in The New York Times.