Politics
Sexual assault survivor Chessy Prout: After what Michael Delaney did, he doesn't deserve to be a judge
Judicial nominee Michael Delaney has come under fire for his role representing St. Paul's School in its high-profile sexual assault case.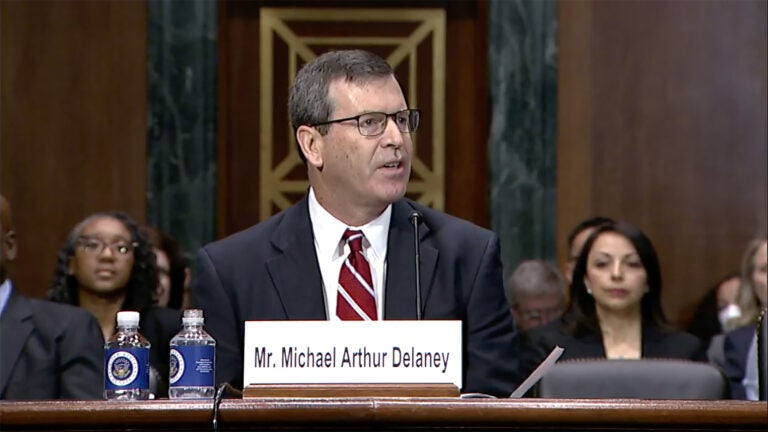 Federal appeals court nominee Michael Delaney doesn't deserve to be a judge after some of the tactics he used while representing St. Paul's School in its high-profile sexual assault lawsuit, according to Chessy Prout, the survivor at the center of that case.
Prout was a 15-year-old freshman at the Concord, New Hampshire, private school when Owen Labrie, then 18, assaulted her in 2014 as part of a campus ritual known as the "senior salute." Labrie was convicted of misdemeanor sexual assault, but acquitted of felony rape.
Prout and her parents sued St. Paul's in 2016, arguing the school should have done more to protect her. Delaney represented St. Paul's in that case, arguing that the then-underage teen should be stripped of her anonymity if her supporters continued to speak publicly about the case.
"Instead, I came forward with my name and story," Prout shared in a Boston Globe piece last week. "Because of his actions, I lost the privilege of privacy."
Prout's family settled with St. Paul's in 2018.
She said she spoke with White House counsel weeks ago to share her experiences with Delaney, a former New Hampshire attorney general.
When President Joe Biden announced Delaney's nomination to the First Circuit U.S. Court of Appeals, "I felt defeated," Prout wrote. "It seems the White House heard my concerns and deemed them unimportant."
"Biden's nomination as well as the nominee's support from Senators Jeanne Shaheen and Maggie Hassan of New Hampshire show me and other survivors that they approve of what Delaney and St. Paul's School put me and my family through, which is far from my initial impression of their values," she continued.
Prout, who co-founded the nonprofit I Have The Right To, which raises awareness of sexual assault in schools, also urged the Senate Judiciary Committee to vote against Delaney's nomination.
"Now more than ever, it's time for action," she wrote. "Michael Delaney's nomination must be withdrawn and the White House needs to follow through on its pledge to support survivors."
Read her full opinion piece in The Boston Globe.
Newsletter Signup
Stay up to date on all the latest news from Boston.com