Politics
On Beacon Hill, a renewed push for having postpartum mood disorders considered in criminal cases
"Postpartum depression, postpartum psychosis is real. And I think it has to at least be considered in some of these really tough cases."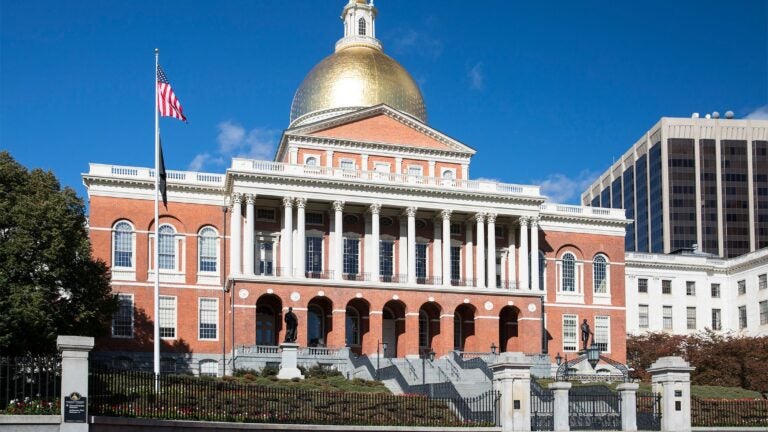 Lawmakers and advocates are hopeful that the renewed public discussions about postpartum mood disorders following January's tragedy in Duxbury, where a mother is accused of fatally strangling her three young children before she slashed her own neck and wrists and jumped from a second-floor window in an apparent suicide attempt, will bring greater attention to proposed legislation they believe would make an impact in such cases.
The bill, "An Act relative to the well-being of new mothers and infants," isn't new. It has been introduced on Beacon Hill in two previous legislative sessions. Hearings were held, and the state's special legislative commission that is focused on addressing postpartum depression, the Ellen Story Commission, hosted discussions on the proposal.
But the legislation, which would allow judges to consider postpartum mood disorders like depression and psychosis as mitigating factors in criminal cases, has so far not moved forward or gained much traction.
State Rep. James O'Day, who has previously sponsored the legislation, said he plans to reintroduce the bill for the new legislative session.
He said he knows "without question" that it's a bill that has some "controversy attached to it."
"When you think about a caretaker doing really significant harm to a child or, with the case in Duxbury, three children, it's hard for people to wrap their heads around that," he said. "And I understand that. However, given the incredible amount of work that has been done around maternal mental health and the acknowledgement that there is this postpartum depression, there is this postpartum psychosis, [how can we] just completely disregard that and have this incredibly difficult criminal charge brought? Without any kind of consideration of mental illness having a major role in what has transpired?"
What does the legislation propose?
Before O'Day refiles the legislation, there are some tweaks being made to the bill, including adding a section on education and preventive resources for postpartum mood disorders, according to the lawmaker's office.
Ultimately, the proposal would allow judges to consider postpartum mood disorders as mitigating circumstances during sentencing. It would require that mothers who are being criminally charged, who gave birth within a year of the alleged crime, be screened for postpartum depression and postpartum psychosis.
The legislation would also allow defendants who experienced a postpartum mood disorder, who were found not guilty by reason of mental illness in their defense, to receive a treatment plan and psychiatric services. In addition, people who have been previously convicted in criminal cases could petition for re-sentencing hearings where their postpartum mood disorder could be considered.
An estimated 1 in 7 new parents experience postpartum depression, which can emerge up to a year after the birth of a child, according to the Cleveland Clinic. Postpartum psychosis is more rare, with about one in 1,000 developing it.
If an individual has experienced depression before, they face an increased risk for postpartum depression. But many who experience postpartum mood disorders have no other history of mental illness.
The proposed legislation would not prevent a person from being criminally charged, O'Day said.
And, he pointed out, the legislation has a timeline within it.
"If something was in the year of the birth of a child and this kind of behavior occurs, should there not be some consideration in looking at all of the potential possibilities that could have caused what has happened?" he said. "And then how do you treat that person that was affected and who caused that trauma? … I mean, think about the trauma that mom, or any mom who has hurt their child or actually followed through on some behavior like that because of this mental illness. … I don't think we have the luxury to just sort of dismiss and say, 'Eh, it's a criminal case.'"
Including elements related to awareness and education in the legislation is also a priority, according to O'Day, because otherwise the provisions in the bill are focused on incidents "after the fact."
More awareness, more access to mental health providers — both prenatal and postpartum — and more education about maternal mental health are needed, he said. Those areas have been a focus of the Ellen Story Commission, of which O'Day is a member.
"For some of the things that happen today, we might be able to identify that a mom is struggling, but we might not have the resources or the wherewithal to actually refer her to a good, strong resource that someone could see in a short period of time," he said. "And those are all problems that I think we as legislators have to do a better job of figuring out and making sure that our health care system does a better job of figuring out."
The other aspects of the legislation are important, O'Day said, because there will always still be someone who "is going to fall through the cracks."
"How do we make sure that we don't just jump right to punishing someone for a horrific act that they weren't criminally negligent, but they have been negligent as a result of some very difficult mental illness that they were stricken by as a result of having given birth?" he said of the question the proposed legislation wrestles with.
The Ellen Story Commission worked with Susan Feingold, a clinical psychologist, and attorney Barry Lewis, when the legislation was initially crafted several years ago. Feingold and Lewis were both involved in advocating for the passage of a similar law in Illinois in 2018 and co-authored the book,
"Advocating for Women with Postpartum Mental Illness: A Guide to Changing the Law and the National Climate."
The pair have been involved in advocating for the proposed legislation in Massachusetts and also have done virtual trainings for the Massachusetts Women's Bar Foundation related to representing women with postpartum mood disorders.
The Illinois legislation was the first bill passed related to postpartum psychosis and postpartum depression and criminal law in the United States, which Feingold said lags behind 30-some other countries that have laws on the books to take into account postpartum mood disorders.
"The U.S. has always been very punitive and harsh legally regarding these kinds of cases. … [It] has not really kept up with these advanced countries that have been passing laws and look at it as, this is an exception and that out of this illness, these women have committed these crimes and that they need treatment because of a temporary mental illness," she said.
What impact would it have?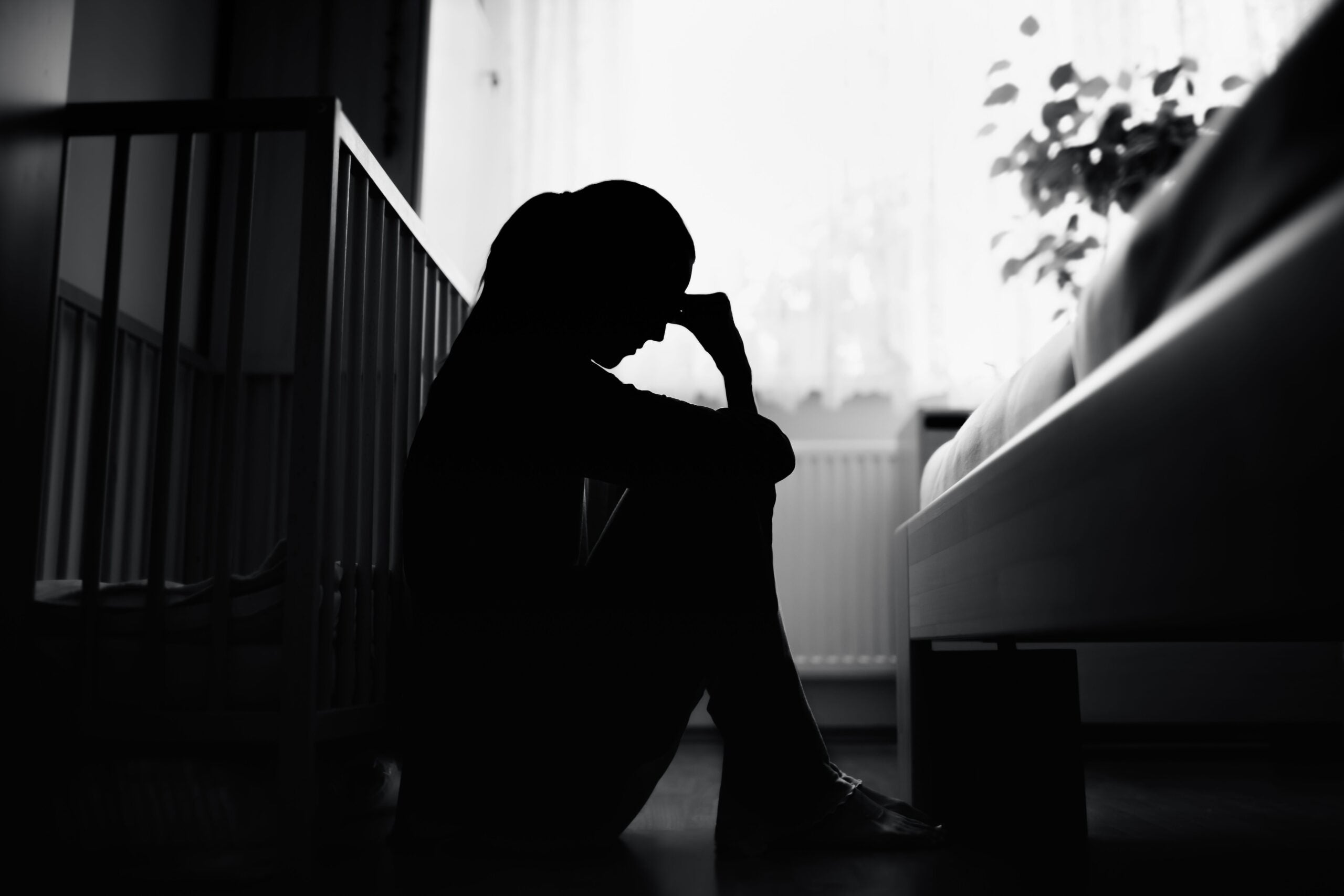 Lewis said the current legal landscape presents a "real tough row to hoe" for insanity defenses in postpartum infanticide cases.
"Massachusetts is better than most states by far, but the law puts a heavy burden on the defendant who is suffering from a mental health issue to prove insanity," he said.
Feingold said she and Lewis estimate that there are 1,000 people across the country incarcerated for crimes that may be connected to postpartum mental illness. She said they have extrapolated from that number that there are about 200 cases of infanticide a year in the U.S. related to postpartum mental illness.
According to Feingold, 50 percent of women who have committed crimes as a result of a postpartum mood disorder didn't have any prior history of mental illness.
"It kind of blindsides them and their family, and especially with postpartum psychosis, it's a clinical emergency," she said.
The 2018 Illinois law, which allows postpartum illnesses like depression and psychosis to be mitigating factors in sentencing, has meant that women who were convicted and serving sentences for harming their young children can petition for re-sentencing hearings.
While Feingold said the Illinois law "has made a difference," she sees the proposed legislation in Massachusetts as "more comprehensive" since it also focuses on treatment.
"Illinois cracked open the door, it was the beginning and it is incredible because it's helped people," she said. "It's certainly not comprehensive, but it's the best we've got. … So it would be awesome if … [the] Massachusetts law would be passed and it would be a model that other states could adopt, rather than the Illinois law, even."
Lola Remy, director of pro bono programs for the Women's Bar Foundation of Massachusetts, told Boston.com that she and her colleagues want to see relief for women who committed their crimes at a time when they were "most vulnerable" — after giving birth.
The foundation, which has received training from Feingold and Lewis, has been doing its own training for Massachusetts attorneys representing women who suffered from mental illness after giving birth as a result of postpartum psychosis or postpartum depression.
Already, Massachusetts does not have the most robust history of clemency or commutation or pardon for these kinds of crimes, according to Remy. She said in the last 10 years the foundation has only seen two individuals get relief in such cases — and both were men.
She said the Women's Bar Foundation of Massachusetts wants to see, and advocate for, movement toward relief for women in such cases, many of whom, she pointed out, face a lack of access to health care, housing, and other resources.
"We're generally seeing women convicted of these crimes during this very vulnerable time who have no history of mental illness before and were undiagnosed with mental illness because of lack of access to care and lack of resources, generally, and who are struggling with the same issues that we see women struggle with in our other programs, which is poverty, racism, lack of access to certain benefits," she said. "Those are the populations that we're really seeing impacted by not having relief for women who are committing crimes at a time when they are struggling with giving birth very recently [and] in a position where they might not be well-equipped to parent or mother their children."
According to the Centers for Disease Control and Prevention, mental health conditions, including suicide and substance use disorder, are the leading cause of maternal deaths during pregnancy or in the first year postpartum.
Lewis and Feingold agreed that legislation like what is being proposed in Massachusetts would also likely help address disparities for low-income women and women of color in the criminal justice system. These women are already at higher risk for mental health challenges because of barriers to care and resources, Feingold noted.
"It will help because it will create a lesser disparity in the outcome, or hopefully will create a lesser disparity in the outcome between low-income clients and minority clients and wealthier people," Lewis said.
O'Day emphasized that postpartum mood disorders cut across all segments of society, that the illness "doesn't recognize a certain group of folks that are rich or poor or white or Black."
Before his time as a state legislator, O'Day worked for decades in the Department of Social Services where he investigated reports of child abuse and neglect.
His experience as a social worker showed him that there are "evil people" who have done "some really bad things to children."
Those individuals "deserve to get whatever punishment they can get," he said.
"However, that is not the norm," he said. "That's not the norm. And I think we just have to be aware that sometimes really bad things can happen to children at the hands of a caretaker for reasons — I don't want to say they're explainable — but postpartum depression, postpartum psychosis is real. And I think it has to at least be considered in some of these really tough cases. And that's what this bill is trying to address."
Newsletter Signup
Stay up to date on all the latest news from Boston.com