Politics
'Maybe she thinks she's uber-powerful': How a possible audit of the Mass. House is heating up on Beacon Hill
Massachusetts House Speaker Ron Mariano and state Auditor Diana DiZoglio are squaring off over the potential probe.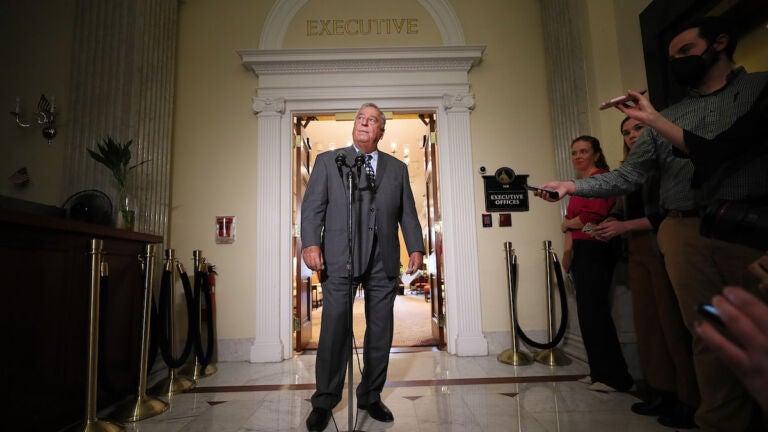 Massachusetts House Speaker Ron Mariano and state Auditor Diana DiZoglio are at odds over the latter's intent to complete an audit of the state House of Representatives — a move Mariano says is outright unconstitutional.
And the disagreement was borderline personal between the two Democrats when Mariano appeared on WCVB's "On the Record" on Sunday, where he said such an audit would trample over the separation of powers.
"Maybe she thinks she's uber-powerful, that she can audit anything," Mariano said of DiZoglio.
Earlier this month DiZoglio, a former state representative and senator who was elected auditor in November, announced she would embark on the first audit of the House from her office in a century, upholding a campaign promise to dig into the inner workings of a body long shrouded in privacy.
"Historically, the Legislature has been a closed-door operation, where committee votes have been hidden from the general public, and legislation has been voted on in the dark of night," DiZoglio said in a press statement announcing the probe.
But Mariano, in a letter Friday, said that after researching the matter, House counsel concluded the claim the auditor's office has the legal authority to conduct such an audit is "entirely without legal support or precedent."
"It runs contrary to multiple, explicit provisions of the Massachusetts Constitution and is wholly unnecessary as the public currently has full and ready access to the House's financial information," Mariano wrote.
Here's what to know:
'Taxpayers deserve more': What DiZoglio has proposed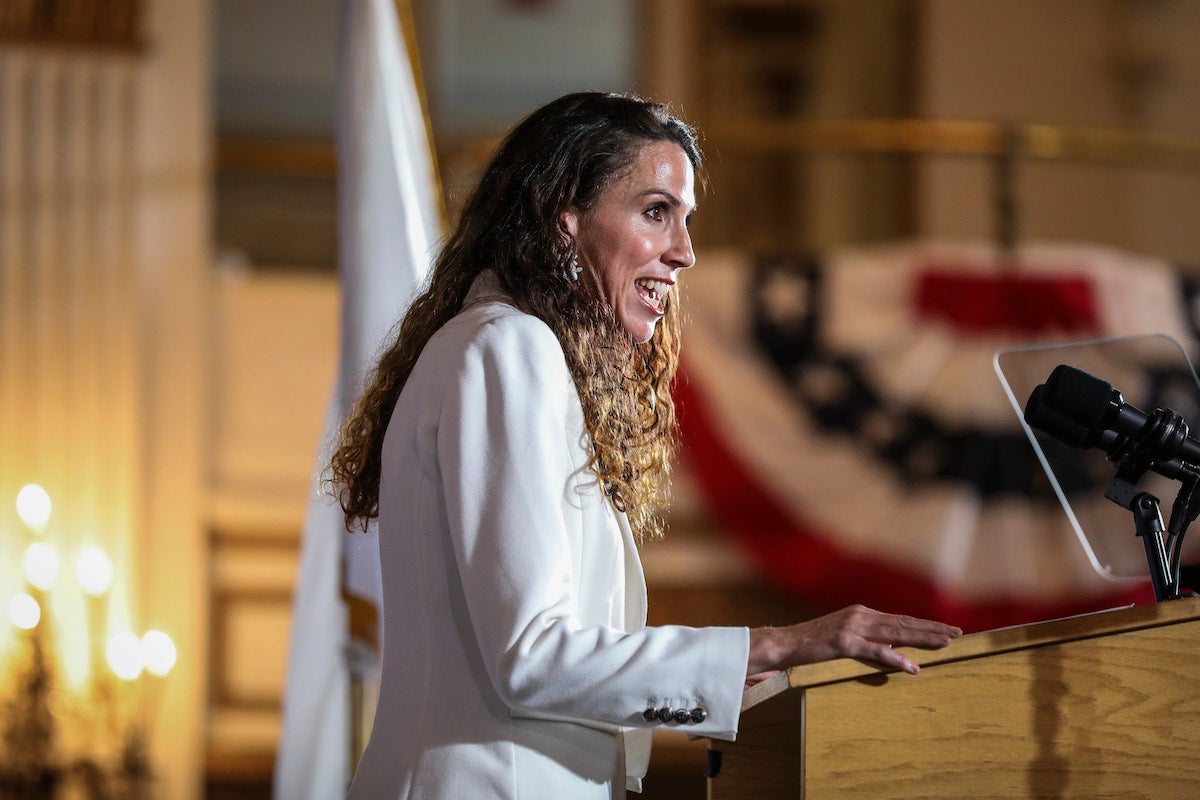 On the campaign trail last year, DiZoglio made the case for an audit of the House to make the body more transparent.
Certain House business is conducted out of the public's eye: Committee votes are private, and the chamber is exempt from public records law, among other practices.
In letters to the House and Senate earlier this month, DiZoglio said her office would probe "budgetary, hiring, spending and procurement information, as well as information regarding acting and pending legislation, the process for appointing committees, the adoption and suspension of House and Senate rules and the policies and procedures of the House and Senate."
"Taxpayers deserve more – they deserve the opportunity to weigh in on legislative, budgetary and regulatory matters that are important to them," she said in a statement on March 7. "Everyone should have equitable and transparent access to and information about all state-funded agencies, including the Legislature."
'I don't need someone who has a political agenda … passing judgment on me': Why Mariano says an audit can't happen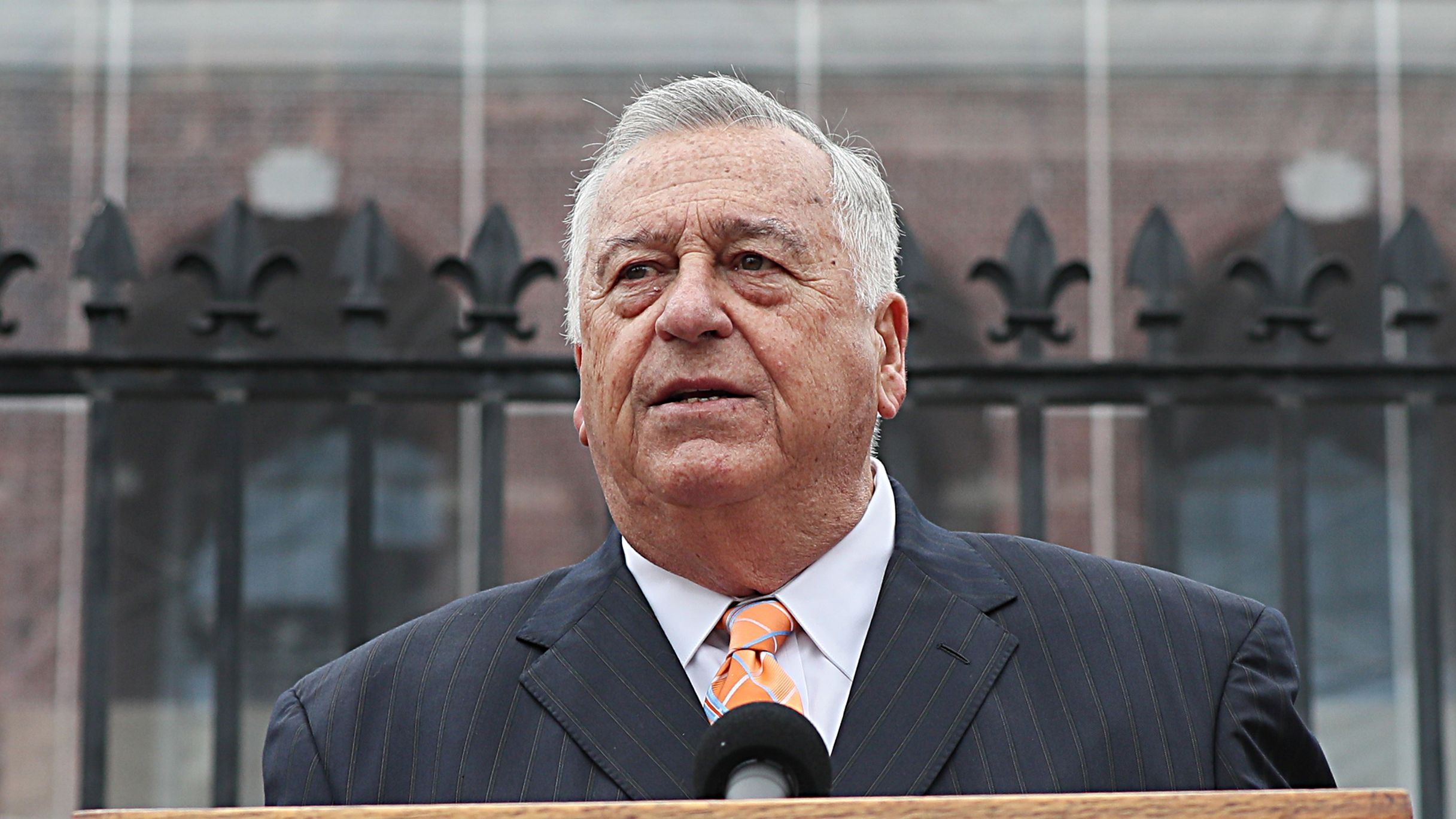 In his letter Friday, Mariano denied DiZoglio's request to meet to begin the audit, citing the separation of powers as stipulated in the state's Constitution.
Any performance assessment of the House in regards to budgeting, hiring, spending, procurement, legislation, committee appointments, legislative rules, and polices are under the sole purview of House members, he wrote.
"For an executive officer to claim any authority over the General Court is to suggest an authority over the people themselves," Mariano wrote.
As Mariano noted on WCVB Sunday, the House is audited annually by an independent auditing firm.
"All of that is available in the clerk's office with a phone call," Mariano said. "We also keep all our expenditures on the open checkbook account on the internet. … As we spend money, it sends it into the open checkbook and you can monitor where we spend our money.
"So those are the things that she's claiming she wants access to and that she has the authority to get. … We feel that we're doing more than she would be able to do," he added.
House counsel James Kennedy, in a March 23 letter to Mariano, suggested the 1922 audit DiZoglio has referenced does not establish precedent, either.
"This report was not, nor does it reflect, an audit of the House of Representatives," Kennedy wrote. "In fact, we have no records of the Office of the State Auditor ever auditing the House of Representatives. A close inspection of the 1922 document itself, and of the historical context in which it was produced, makes it clear that this report is merely an accounting of the Commonwealth's revenue, expenses and debt, including those expenses of the Legislature and other branches and departments of the Commonwealth, including the Auditor's office itself. Clearly, such summaries of the Commonwealth's financial transactions do not amount to a performance audit in today's meaning."
Kennedy also rejected the notion the auditor's governing statute grants DiZoglio the ability to audit the House, writing the law references the authority to audit "departments," meaning only agencies within the executive branch itself.
"The plain language of the statute omits any reference to the General Court, and Section 12 as a whole, reveals that an audit of the General Court could not have been contemplated," Kennedy wrote.
Asked on WCVB that if information about House business is already available online, why not complete DiZoglio's audit anyway, Mariano said, "Because there are many opportunities to misinterpret information."
"There are conflicts when you start crossing the executive branch with the legislative branch or the judicial branch," he said.
Mariano confirmed he believes DiZoglio is overstepping her authority in pursuing the audit.
"I don't know," he said, when asked why he thinks she is overstepping. "You know, she won a statewide election, worked very hard, and maybe she thinks she's uber-powerful, that she can audit anything. I don't know. I don't understand what she hopes to accomplish with this, but we'll see."
Mariano also said he does not believe the law should be changed to allow for such an audit.
"We operate independently, and we're judged on what we do," he said. "I don't need someone who has a political agenda who's in the executive branch, passing judgment on me as speaker of the House. I mean, the people who pass judgment on me are the people I have to ask for their vote every two years as opposed to her every four years."
How DiZoglio responded — and what could happen next
In a statement to Politico following Mariano's WCVB interview, DiZoglio called the "level of pushback" from leaders "deeply concerning."
"If the Speaker is as concerned as I am regarding taxpayer dollars, then instead of gaslighting, he should prevent the issue from having to go to court in the first place by welcoming this audit," she said.
Last week, DiZoglio, when asked about the Legislature's past audits, told the State House News Service, "if there was nothing to hide, legislative leaders should welcome meetings with our office regarding our performance audit — like every other state entity has done."
"Legislative leaders should demonstrate respect to everyday working people seeking information by cooperating with our office's review," she said.
So what happens if leaders don't get on board with the audit?
DiZoglio could pursue the matter in court, as she recently indicated to GBH News.
"I hope that the courts do not have to be involved in this conversation," she said. "They shouldn't have to be involved in this conversation. That is a path that I said I would take if necessary, but … I'm hoping that legislative leadership will come around."
Mariano, on WCVB, said DiZoglio could "certainly try and take us to court."
"But I would hope that she'd reconsider," he said. "Spending taxpayer money on a campaign promise that may or may not be doable never made much sense to me. But we'll see. We'll see what she decides to do."
Newsletter Signup
Stay up to date on all the latest news from Boston.com