Politics
A new report found that Mass. has the highest GDP per capita in the country. Here's what that means for you.
The report also found that Massachusetts is among the states least dependent on federal dollars.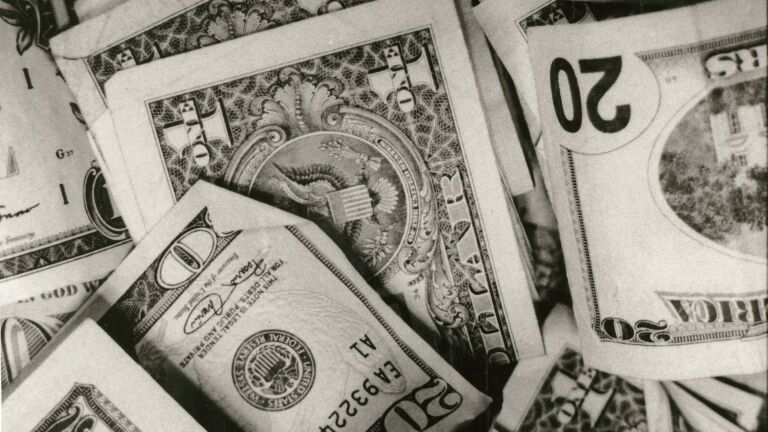 A new report found that Massachusetts not only has the highest GDP per capita in the country, but that it's among the states least dependent on federal dollars.
This is both good and bad news for Bay Staters.
Why Massachusetts has the highest GDP
Analysts at WalletHub, a personal finance website, found that Massachusetts has the highest GDP (gross domestic product) per capita in the U.S.
Justin Svec, an associate professor of economics at College of the Holy Cross, said that GDP per capita essentially translates to average income, meaning that the Bay State has the highest average income in the country.
This might come as a surprise to some, given how many Fortune 500 companies are based in states like New York, California, and Washington, but Svec said it makes sense for Massachusetts to come out on top.
Like New York, California, and Washington, Massachusetts is home to many industries that provide high-paying jobs, such as biotech, healthcare, and finance, Svec said.
Additionally, he said, the citizens in all four states are, on average, highly educated, and the state itself is fairly urban. Both of these things usually correlate with higher income.
The difference is what Massachusetts lacks — a large population of low-income residents to offset the high-income residents, Svec said. Essentially, Massachusetts has less income inequality than other high-income states.
What having the highest GDP means for Massachusetts
All of this is good news for Massachusetts. Svec said high incomes typically correlate with high rankings on other measures of quality of life, such as economic opportunity and health outcomes.
"The fact that we have high average income here in Massachusetts means that there are many other good statistics here in Massachusetts as well," he said.
But, when considering quality of life in a state, one must also look at the cost of living, Boston College economist Brian Bethune said.
"The incomes in Massachusetts indeed are high, but the cost of living in Massachusetts is also very high," he said. "…So really, it's not clear whether you're really better off compared to somebody in Maine or South Carolina where incomes are lower but costs are also lower."
Why Massachusetts is federally independent
Federal economic dependency essentially translates to how much money a state contributes in federal tax dollars compared to how much money a state receives back from the federal government.
A state that is greatly taxed but receives fewer federal dollars is less economically dependent, while a state that pays little in taxes but receives a lot of money from the federal government is more economically dependent.
Having a high average income in Massachusetts also means that our residents are taxed at higher rates on average than other states, as federal income tax rates increase at higher levels of wealth.
Additionally, federal benefits like welfare programs and Medicaid are income-based, so a smaller portion of Massachusetts residents receive these benefits than in other states.
Bethune also noted that since Massachusetts is a densely-populated state, industries such as agriculture, which are highly dependent on federal subsidies and grants, don't make up as large a portion of the state's economy as they do in other states.
Since state benefit programs and federal grants are a large part of federal spending, and Massachusetts residents are highly taxed, it makes sense that Massachusetts is one of the states least dependent on federal dollars, ranking 44th in the nation, according to WalletHub.
Is this bad for Massachusetts residents?
On its face, this might seem bad for Bay Staters, as they contribute more than other states in federal taxes and get less money back from the federal government than other states.
But because this is all based on individual income, your situation would largely be the same in any state, Svec said.
"If you earn $100,000 here in Massachusetts and you move to another state, if you're still earning that same amount, you're going to pay the same in federal taxes and receive the same federal spending benefits. It doesn't matter what state you live in," he said.
The benefits of being federally independent
There are also significant benefits to living in a state that is less economically dependent on the federal government.
"Government programs come and go. They're subject to the winds and fluctuations of politics. And so if you have a larger share of your population receiving benefits, like SNAP or TANF, and the federal government cuts those programs, then your state might suffer more," Svec said.
Thus, he said, Massachusetts residents are more immune to political whims than the residents of other states.
Similarly, Bethune said, our economy is more insulated against changes in political priorities, since our biggest industries aren't dependent on receiving federal dollars.
As a result, Bethune said, being less economically dependent on the federal government could allow our congressional representatives to tackle a wider range of priorities.
"Once you have more resources on net being transferred into your state, then it takes a tremendous amount of ongoing effort to make sure you don't lose it," he said. "…So that's one benefit is that your representatives to Washington don't have to consume a lot of their time trying to make sure that their share of the pie doesn't get diminished."
Newsletter Signup
Stay up to date on all the latest news from Boston.com