Politics
As Mass. woman escapes Sudan, members of Mass. congressional delegation urge action to help other Americans there
"We are deeply concerned about the deteriorating situation in Sudan."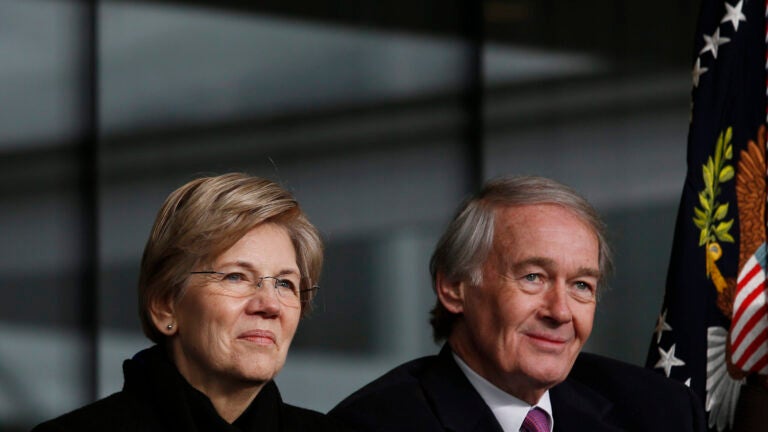 A stranded Massachusetts mother and daughter have reportedly escaped the ongoing conflict in Sudan, a development that comes as members of the Mass. congressional delegation are pressing Secretary of State Anthony Blinken to do "everything possible" to assist other Americans there as fighting between the Sudanese armed forces and a paramilitary group continues.
Several countries this week began evacuating diplomats and citizens from the country as the conflict devolved. The United States evacuated embassy staff over the weekend, but initially told the roughly 16,000 American citizens in the country there wouldn't be mass evacuations.
The U.S. government has since started facilitating the departure of Americans who want to leave the country, according to the Associated Press.
In a letter Tuesday, Sens. Elizabeth Warren and Ed Markey, along with Reps. Lori Trahan, Jim McGovern, and Stephen Lynch, urged Blinken to take action to help the Americans stuck in Sudan.
The evacuation of the U.S. embassy has left the remaining Americans with even more uncertainty, they wrote, describing the situation on the ground as "incredibly unstable and confusing."
"We are deeply concerned about the deteriorating situation in Sudan," the lawmakers wrote. "We write to you to urge you to do everything possible to provide assistance to U.S. citizens in Sudan. … Those who are sheltering in place to avoid the violence are likely to run out of food and water soon, if they haven't already."
An Ashland woman and her toddler were among the Americans who found themselves stranded in Sudan as the conflict erupted. Trillian Clifford, who was living in the capital city of Khartoum where she is a teacher at an international school, spent more than a week in hiding as fighting broke out.
Her family confirmed to reporters on Tuesday that she and her daughter, Alma, have been able to get out of the country.
In addition to urging an immediate plan for evacuating the remaining American citizens in the country, the Massachusetts leaders asked Blinken to provide a briefing "as soon as possible" on the issue.
"Many Americans are now 'really desperately' wanting to get home," the politicians wrote. "We appreciate your work to bring this conflict to an end, including securing a temporary ceasefire. We also appreciate the support and communication we've received from the State Department regarding the safety and whereabouts of U.S. nationals in Sudan, including Massachusettsans. But your efforts must include providing all possible support to U.S. citizens in Sudan who want to leave."
Information from the Associated Press was used in this report.
Newsletter Signup
Stay up to date on all the latest news from Boston.com