Politics
Online lottery seems inevitable for Massachusetts. Here's what to know.
With legislation pending on Beacon Hill and support from top state leaders, online lottery seems to be inching closer to a reality.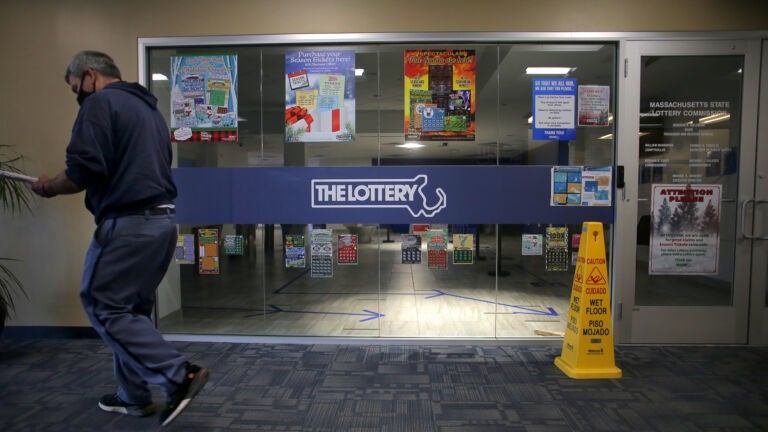 Two months after online sports betting launched in Massachusetts, there's a renewed push underway on Beacon Hill to bring the state lottery into the 21st century.
For years, lawmakers and Massachusetts State Lottery officials have called for online lottery games as a way of reaching younger, more digital savvy players. With several pieces of legislation pending in the State House and some of the state's top leaders on board, online lottery now appears to be inching closer to reality.
Here's what to know about online lottery proposals in Massachusetts.
What's happening?
Last week, House Democrats approved online lottery sales as part of a $56.2 billion state budget proposal, according to Axios Boston.
Lawmakers say the so-called "iLottery" could generate enough revenue to direct $200 million toward early education grants, State House News Service reported. However, SHNS also noted that a similar online lottery proposal last year failed during negotiations with the Senate.
Separately, there are two pending bills — H.255 and S.170 — to establish an online lottery, and state Lottery Interim Executive Director Mark Bracken voiced support for the legislation during a Joint Committee on Consumer Protection and Professional Licensure hearing last month.
"In order for the Lottery to continue to meet and exceed its goals, we need to operate like any other 21st century company; we need to make our products available online," Bracken said.
Gov. Maura Healey and Treasurer Deborah Goldberg have also backed the Lottery's shift online.
Targeting new lottery players
Online lottery games are already available in several states; for example, Michigan's online offerings include Powerball, Mega Millions, Keno, and instant scratch tickets.
During the April 20 hearing, Bracken described online games as a "completely different play style" than the lottery products available for purchase at convenience stores and other retailers.
"We're trying to track a new and emerging generation, and there's a sense of urgency and a sense of immediate gratification that this emerging generation has," he explained. "If they have $20 to spend and they can easily go on their phone to do a sports bet or a fantasy bet, they're going to do that instead of going to a retail partner. But if we're allowed to sell online lottery games, we might be able to capture that player."
Those dollars can have a local impact; each year, the Lottery turns over its net profit to the state for unrestricted local aid to all 351 Massachusetts cities and towns, according to its website.
In fiscal year 2022, the Lottery returned more than $1.105 billion to the state.
Sen. Paul R. Feeney, the state lawmaker behind the Senate bill, said the legislation is "truly about modernization to protect and enhance revenue that our cities and towns rely on as the largest source of unrestricted local aid."
In a statement to Boston.com, the Foxborough Democrat noted that consumer behavior has shifted toward a reliance on mobile devices.
"Any adult in Massachusetts can pick up their phone, log in to a digital sportsbook, and put 10 dollars on the Celtics to win tonight, but they are prohibited from playing the lottery that actually benefits our communities," Feeney said.
Healey offered similar reasoning during an appearance on GBH's "Boston Public Radio" last month, citing online sports betting platforms already available in Massachusetts.
"Nothing against DraftKings. But the Lottery, that's money coming back to cities and towns," Healey said, according to The Boston Globe. "The money spent on DraftKings is going to DraftKings. … I say this as somebody who really was skeptical about the whole thing. But I think it's important for us to catch up there and meet people where they are."
A risk to retailers?
However, Attorney General Andrea Campbell has raised concerns about addictive tendencies in online gambling.
"We want to make sure from our office's perspective that it is responsible, that it is fair, and that they are really looking at the technology and making sure that it's not encouraging folks to bet when they don't have any money or play when they don't have any money," Campbell said at a Greater Boston Chamber of Commerce breakfast earlier this week, according to State House News Service.
She added: "If we actually are ahead of this and proactive versus being reactive, we can prevent a potential public health crisis."
Bracken explained that online lottery platforms offer room for potential safeguards to target problem gambling, such as daily spending caps.
Meanwhile, online lottery proposals have also faced pushback from retailer trade groups.
"Despite the somewhat rosy reports from other states that Mr. Bracken cites, I feel — and our members feel — that it's inevitable there will be some harm to the brick-and-mortar retail stores, should an online lottery be implemented," New England Convenience Store & Energy Marketers Association Executive Director Peter Brennan said during the April 20 hearing.
Retailers benefit when people come in for lottery tickets and buy other items, Robert Mellion, executive director/general counsel of the Massachusetts Package Stores Association, told The Boston Globe.
By moving the Lottery online, Massachusetts will put itself in direct competition with local businesses, he argued.
"Moving online is a response to the Legislature's approval of sports betting," Mellion asserted. "The fear is that people will move from playing the lottery to online sports gambling. This [is] a problem the state created for itself and now wants to solve by hitting small businesses."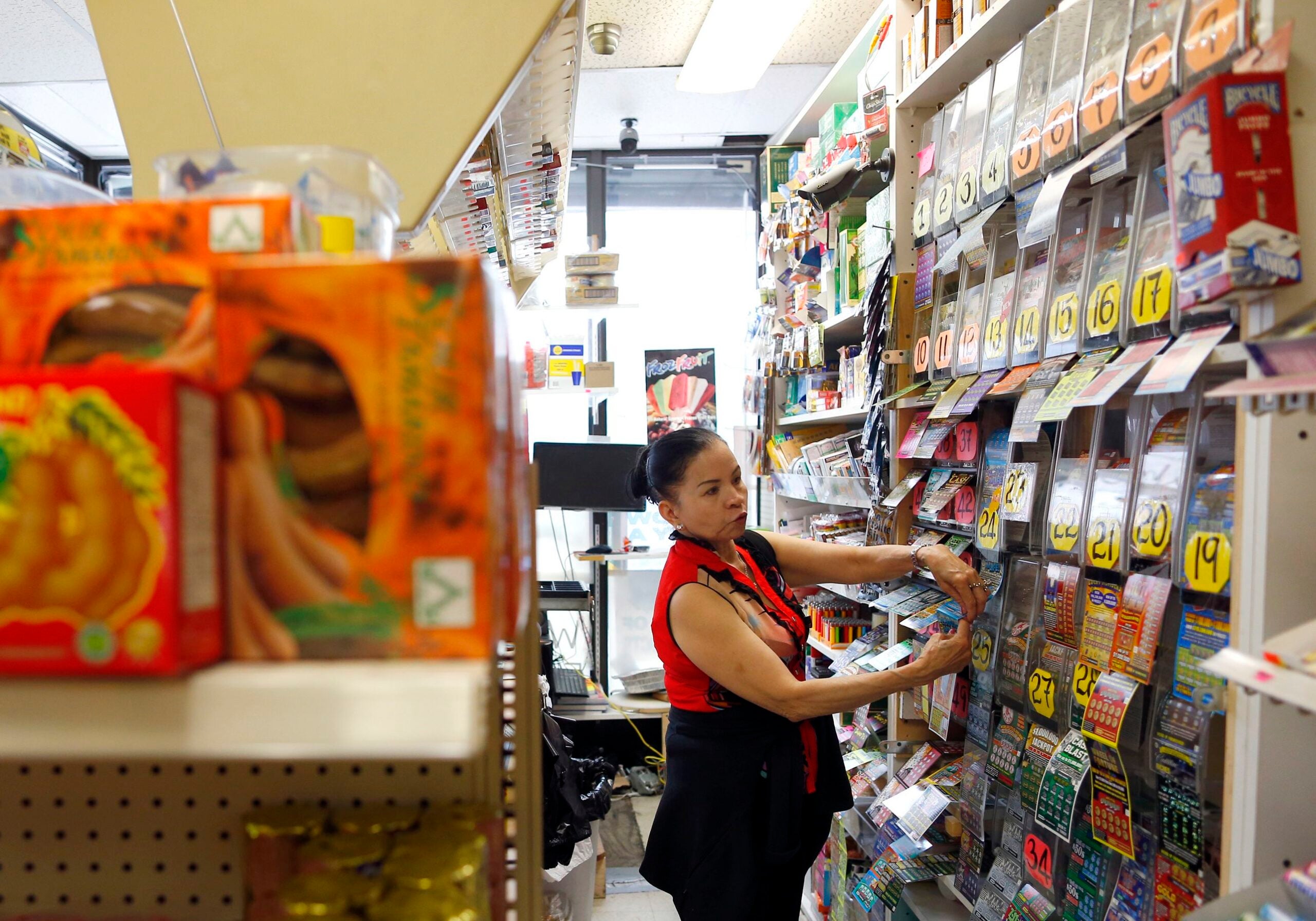 A 2022 Spectrum Gaming Lottery Group report found that online lottery sales do not cannibalize traditional lottery sales in states that offer both, though notably that report was prepared for iLottery services company NeoPollard Interactive.
Bracken noted that some states with online lottery have found ways to drive foot traffic into brick-and-mortar stores. In Michigan, for example, players can visit retail locations to purchase a single-use Online Game Card that will add funds to their account for online play.
"I can say with certainty our agents, who have been the cornerstone of our lottery operations for the past 50 years, will not be left behind," Bracken said.
Feeney said it's important to "get it right and to take deliberate steps" to work with retailers who rely on lottery players for business.
"However, other states have already shown that such a partnership is possible, and that with collaboration we can offer more options to consumers, enhance revenue for our cities and towns, and ensure that our lottery doesn't get left behind," Feeney said.
He continued: "Done right, with consumer safeguards in place, partnerships with retailers as a priority, and a commitment to innovation, this is a no-brainer for the Commonwealth."
Newsletter Signup
Stay up to date on all the latest news from Boston.com