Politics
Romney calls out Trump after sexual abuse verdict
"He just is not suited to be president of the United States."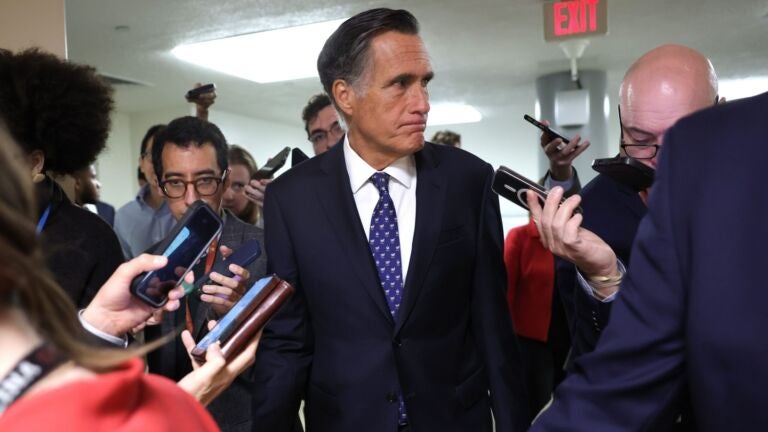 Never shy to speak out against Donald Trump, who on Tuesday was found liable for sexual abuse and defamation in a New York courtroom, Utah Senator Mitt Romney once again warned his party to move on from the former president.
Hours after the verdict was read in the civil trial, the former Massachusetts governor told CNN that voters and his party should reject the former president.
"I hope the jury of the American people reach the same conclusion about Donald Trump," Romney told the news station. "He just is not suited to be president of the United States and to be the person who we hold up to our children and the world as the leader of the free world."
"At some point when the people who work with you, your cabinet secretaries, and juries conclude that you've done something severely wrong, it's time for us to recognize that the great majority of those who've worked with him are right and he's wrong," he added.
A Manhattan jury found Trump liable for sexually abusing E. Jean Carroll in 1996 and defaming the magazine writer after she made her claim public, and awarded her $5 million in damages. Despite Carroll's claims, the jury did not find the former president liable for rape.
Trump, who was also accused of 34 counts of business fraud in April, did not attend the trial and will still be able to run for president. Despite his several court appearances, Trump has continued to lead the pack of Republican candidates, who have in large part excused his actions.
"I think that's a question for the American people," former Vice President Mike Pence told NBC when asked if the verdict changed whether he thought Trump was fit to serve as president. "But I really can't comment on a judgment in a civil case. I have no knowledge of those matters. And I'm sure the president will defend himself in that matter."
But unlike several of his party members, Romney has continued to speak out against embattled Republicans. After New York Rep. George Santos was arrested and taken into custody Wednesday on federal charges, Romney called for his immediate resignation.
"I think we're seeing that the wheels of justice may grind slow, but they grind fine and he will have his day in court, but it certainly appears that things are not going well for Mr. Santos," Romney said, according to the New York Times.
The moderate 76-year-old senator, who has, through FEC filings, indicated he could run for re-election in 2024, has often called out his Republican colleagues, including Trump and Santos.
"You don't belong here," he told Santos during President Joe Biden's February State of the Union address.
"I believe President Trump's character and conduct make him unfit for office," Romney said in a statement following Trump's April indictment.
Newsletter Signup
Stay up to date on all the latest news from Boston.com