Politics
'He's a three-time loser': Sununu rips into Trump after CNN town hall
"He is a loser ... and as a four-time winning Republican, I am tired of losing."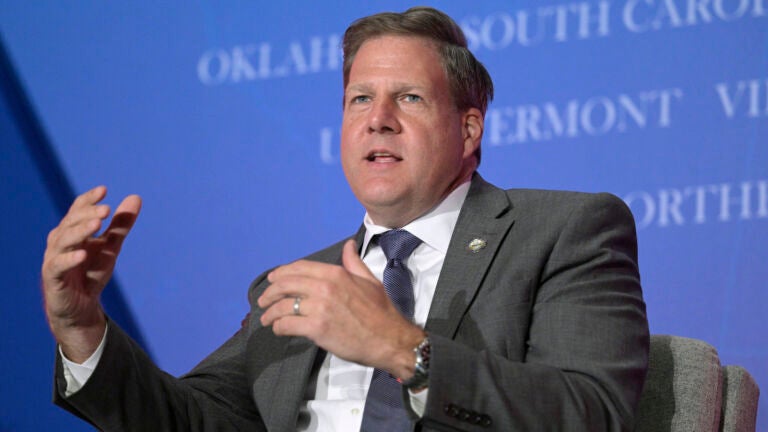 New Hampshire Governor Chris Sununu called out Donald Trump Wednesday night after the former Republican president's controversial CNN town hall in the Granite State.
It's not the first time Sununu has taken aim at Trump. The Republican governor has often criticized the former president, calling him "crazy" and stating he has no logical pathway to the presidency.
Hours after Trump's CNN town hall, Sununu ripped into him again.
"He is a loser … and as a four-time winning Republican, I am tired of losing," Sununu told CNN's Anderson Cooper. "We got our clock cleaned because of his leadership … I supported him in '16. I supported him in '20. But he's a three-time loser going on to be a four-time loser."
The four-term governor also said Trump's message could ripple through other elections, causing problems for the GOP in 2024's senate and gubernatorial elections.
"It's not just him that I'm worried about," Sununu said. "I'm worried about the U.S. Senate races, I'm worried about the governorships, I'm worried about the ballot that he affects up and down the ticket."
"I want young people to be reinvigorated by what I think is a great Republican conservative product that doesn't get the headlines it deserves because the former president just tries to keep defending himself," he added.
During the Wednesday night town hall, Trump, who was charged with 34 felony counts of business fraud in April and was found liable of sexual abuse the day before the CNN event, called his accuser a liar and praised the January 6 insurrection as a "beautiful day."
Sununu and Trump are some of the party's most popular politicians, and while the New Hampshire governor hasn't officially announced his 2024 bid, signs indicate that the two could face off for the 2024 GOP nomination.
Newsletter Signup
Stay up to date on all the latest news from Boston.com