Politics
Boston City Council President Ed Flynn proposes anti-bullying policy
"We should have had this policy in place 30 years ago, but I'm going to get this implemented before I leave as president," Flynn said of the bullying policy.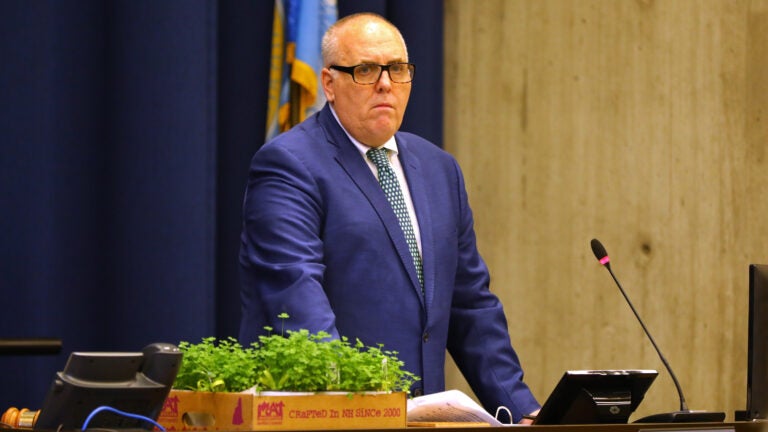 In the wake of an ongoing debate about how to redraw Boston's political maps that has seen tensions rise among officials, City Council President Ed Flynn proposed an anti-bullying policy Wednesday.
Flynn noted in the proposal that councilors, employees, volunteers, and interns all need to acknowledge and sign a policy prohibiting harassment and retaliation, but no City Council policy currently exists regarding workplace bullying specifically.
"I'm filing this so that we have a clear anti-bully policy." Flynn said during Wednesday's City Council meeting. "We should have had this policy in place 30 years ago, but I'm going to get this implemented before I leave as president."
The policy's goal is to clearly communicate to all employees that bullying is not tolerated, to set expectations of workplace conduct, and to lay out complaint mechanisms if bullying does occur.
In the proposed policy, bullying would be defined as "intentional, persistent, malicious, unwelcome, severe, or pervasive conduct that harms, intimidates, offends, degrades, or humiliates an employee." This could include verbal remarks, written words, or physical actions.
Flynn's proposal sums up workplace bullying as "behavior that a reasonable person would find to be hostile or offensive."
Bullying would be prohibited regardless of whether it takes place in Boston City Hall, at social events, at off-site meetings, or through email, social media, and other electronic means.
The proposal outlines numerous examples that could be considered bullying, including offensive gestures, spreading rumors, public humiliation in any form, taking credit for another person's ideas, and making threats about job security without foundation.
A lone incident of unreasonable behavior, routine coaching and counseling, and having differences of opinion on work-related concerns are all examples of what would not be considered bullying under the proposed policy.
Following a drawn-out process last year, the City Council finalized a new redistricting map for citywide elections, which it must do after census data is returned every 10 years. But last week, a federal judge ruled that a legal challenge to the map would likely be successful in proving that race played too large a role in the process, and prohibited the city from using the map City Council had approved in the fall.
Now, councilors have just a few weeks to navigate their differences and agree on a new map. In a letter to city attorneys this week regarding a proposed map from Mayor Michelle Wu, one of the attorneys behind the lawsuit that sent the City Council back to the drawing board remarked on the acrimony within the City Council.
The City Council "appears to be more divisive in this process since the injunction was allowed," Glen Hannington wrote, according to The Boston Globe.
After the policy was proposed Wednesday, Councilor Tania Fernandes Anderson addressed Flynn.
"Let's just be adults about it and have this conversation," she said. "I'm going to have this conversation with you, I want to have this conversation with you, but I also want us to be honest, I want you to be honest about when you have been … less than fair, and when we've been less than fair to you. Hopefully that's the conversation, that we can all hold each other accountable."
Under the proposed policy, instances of bullying should be reported to direct supervisors or, if those supervisors are the ones accused of bullying, directly to the city's Human Resources Department.
The city would then immediately open an investigation, and disciplinary actions could include termination.
Flynn said that he intends to hold working sessions in the future to get input from colleagues about the proposed policy.
During the meeting, Councilor Liz Breadon raised concerns about how staff members are treated.
"It's just unconscionable that our staff, who come in here every day to serve the people of Boston, should have to experience abuse and bullying from any member of this body or any other members of staff." she said. "None of our staff should be subject to abuse, either in this chamber, in this building, or on social media. They're doing their work, they're doing their job."
The proposed policy can be read in full below:
Anti-Bullying Policy by Ross Cristantiello on Scribd
Newsletter Signup
Stay up to date on all the latest news from Boston.com