Politics
Biden has a Plan B for student loan forgiveness. Here's how it works.
The president is taking another crack at broad student loan forgiveness after the recent Supreme Court ruling, calling his new path "legally sound."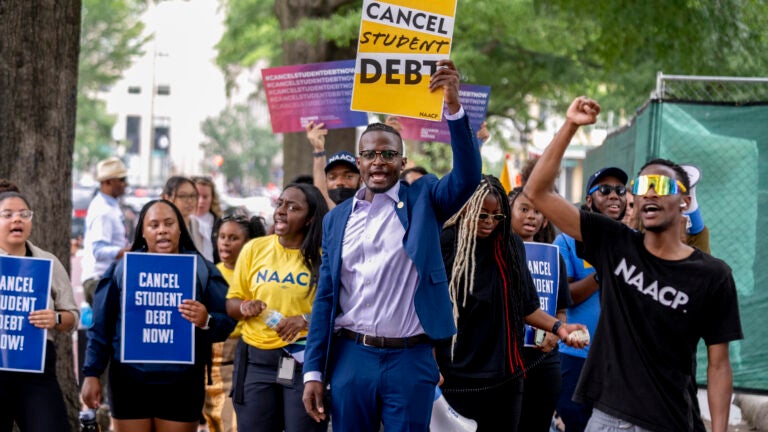 The Supreme Court dealt a decisive blow to President Joe Biden's student loan forgiveness plan recently, striking down a sweeping initiative that would have saved millions of borrowers up to $20,000 in federal debt.
Yet in revealing a multi-pronged backup plan just hours later, Biden made it clear that his dream of student debt relief is far from over.
Announced last summer, the president's initial student loan forgiveness plan met mixed reactions from the beginning. Some argued that the plan didn't go far enough; others said it went too far. But for many, the promise of relief was a start.
"That proposal, that program, would have really been life-changing for especially the most vulnerable borrowers, which is what makes it all the more tragic that it was unable to move forward," said Betsy Mayotte, president and founder of The Institute of Student Loan Advisors.
"I think there were a lot of borrowers that, once it hit the Supreme Court, had sort of lost hope for it in the first place," she continued. "But the reaction [to last Friday's opinion] was definitely disappointment, anger — all the stages of grief I saw in those 24 hours."
The White House, however, came ready with a Plan B.
"This fight is not over," Biden said in a statement shortly after news of the Supreme Court's decision broke.
What steps is Biden taking toward student debt relief?
There are a few key components to Biden's so-called "new path" for student debt relief.
Anticipating a rocky start when federal student loan payments resume in the fall, the Biden administration announced a 12-month "on-ramp" for repayment, starting on Oct. 1. During that period, borrowers won't face the threat of default or harm to their credit score if they miss monthly payments.
The administration also announced a new income-based repayment plan for federal loans, called the Saving on a Valuable Education (SAVE) plan. The plan limits monthly payments for undergraduate loans to 5% of discretionary income — down from the current 10% — and forgives loans of $12,000 or less after 10 years of payments, rather than 20.
The SAVE plan replaces the existing Revised Pay-As-You-Earn (REPAYE) plan, and those already on REPAYE will be automatically enrolled in SAVE. Borrowers can sign up for the SAVE/REPAYE plan at studentaid.gov/idr/.
Perhaps most notably, Biden is taking another crack at broad student loan forgiveness. He announced recently that Secretary of Education Miguel Cardona has kicked off a rulemaking process under the Higher Education Act that would allow Cardona "to compromise, waive, or release loans under certain circumstances."
As that process is still in its early stages, however, there are few details about how much borrowers could receive, or who might qualify.
"I think borrowers are a little frustrated that they still feel like they're in limbo as far as the broad forgiveness goes, but I do think it helps temper the disappointment to hear these sort of positive announcements on the back of the Supreme Court opinion," Mayotte said.
What's different in Biden's new student loan forgiveness plan?
Biden's previous student loan forgiveness plan relied on the Higher Education Relief Opportunities for Students Act of 2003 — also known as the HEROES Act — which gives the education secretary the power to "waive or modify" statutory or regulatory provisions to help borrowers impacted by war, military operations, or national emergencies.
The Supreme Court held that the HEROES Act did not authorize Biden's student loan plan. By contrast, the president's new plan goes through the lengthier "negotiated rulemaking" process under the Higher Education Act of 1965.
"This new path is legally sound," Biden said in remarks last Friday. "It's going to take longer, but, in my view, it's the best path that remains to providing for as many borrowers as possible with debt relief."
Mayotte said she's "excited" to see the Biden administration explore the Higher Education Act route, noting that some lawmakers — including Sen. Elizabeth Warren — have long pushed for that strategy.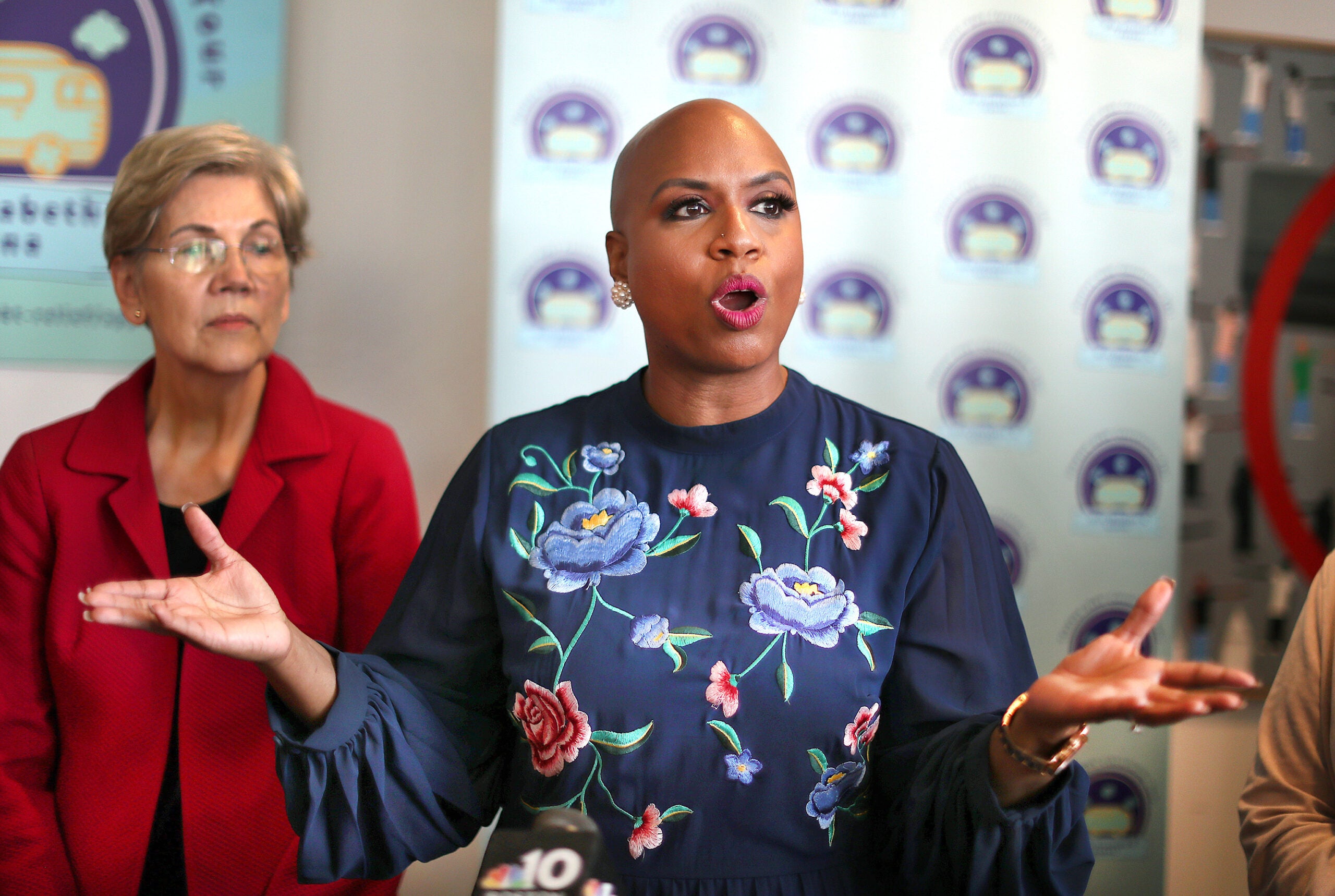 "I'm very curious to see sort of their initial jumping off point for that and what it's going to look like," Mayotte said. "Is it going to resemble what we were calling the Biden-Harris debt relief? Or is it going to have completely different parameters? And what are the arguments they're going to use?"
However, she also noted that change won't happen overnight.
"Any potential forgiveness that comes out of this sort of Plan B of the Higher Education Act is going to take a minute," Mayotte cautioned. "The negotiated rulemaking process is governed by federal law — the whole calendar of it, and the actions that go around it. If it's successful, I wouldn't expect it to be implemented and available for at least a year."
And despite Biden's "legally sound" claim, legal experts say the new plan may still face challenges in court.
"I have no doubt that any relief under the Higher Education Act will face a spate of lawsuits, essentially pitching the same claim — that the administration acted outside of its statutory authority," Steven Schwinn, a professor at the University of Illinois John Marshall Law School, told Bloomberg.
Jed Shugerman, a professor at Boston University School of Law, told the news outlet that the Supreme Court's opinion indicated that the Higher Education Act wouldn't be considered a valid basis for the scope of student debt relief Biden previously sought.
"The Roberts' court point was: Don't try this again," Shugerman told Bloomberg.
What's next?
Ultimately, however, student loan forgiveness is just the tip of the iceberg, Mayotte said.
"The Biden administration has done more for especially vulnerable student loan borrowers than any other administration in my career, and I've been doing this since the Earth cooled," she joked. "But from a broad policy standpoint, none of this fixes the problem."
Student loans are just a symptom of a larger issue, Mayotte said.
"The problem is the cost of higher education, and even if the Biden-Harris debt relief went through or if they're successful through this negotiated rulemaking process, the loans are just going to start accruing again the very next day," she explained. "So we need to solve the problem, and Congress is the one who really needs to do that."
Newsletter Signup
Stay up to date on all the latest news from Boston.com