Politics
Boston City Council District 2 Race: Edward 'Ed' Flynn
Edward 'Ed' Flynn, a constituent since 2018, is running uncontested for District 2.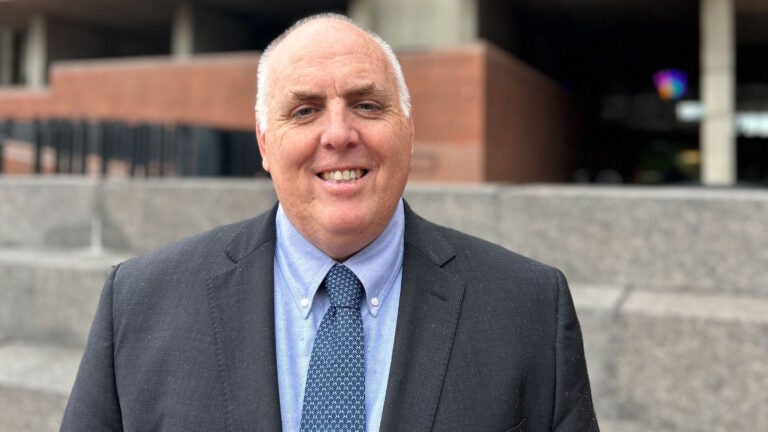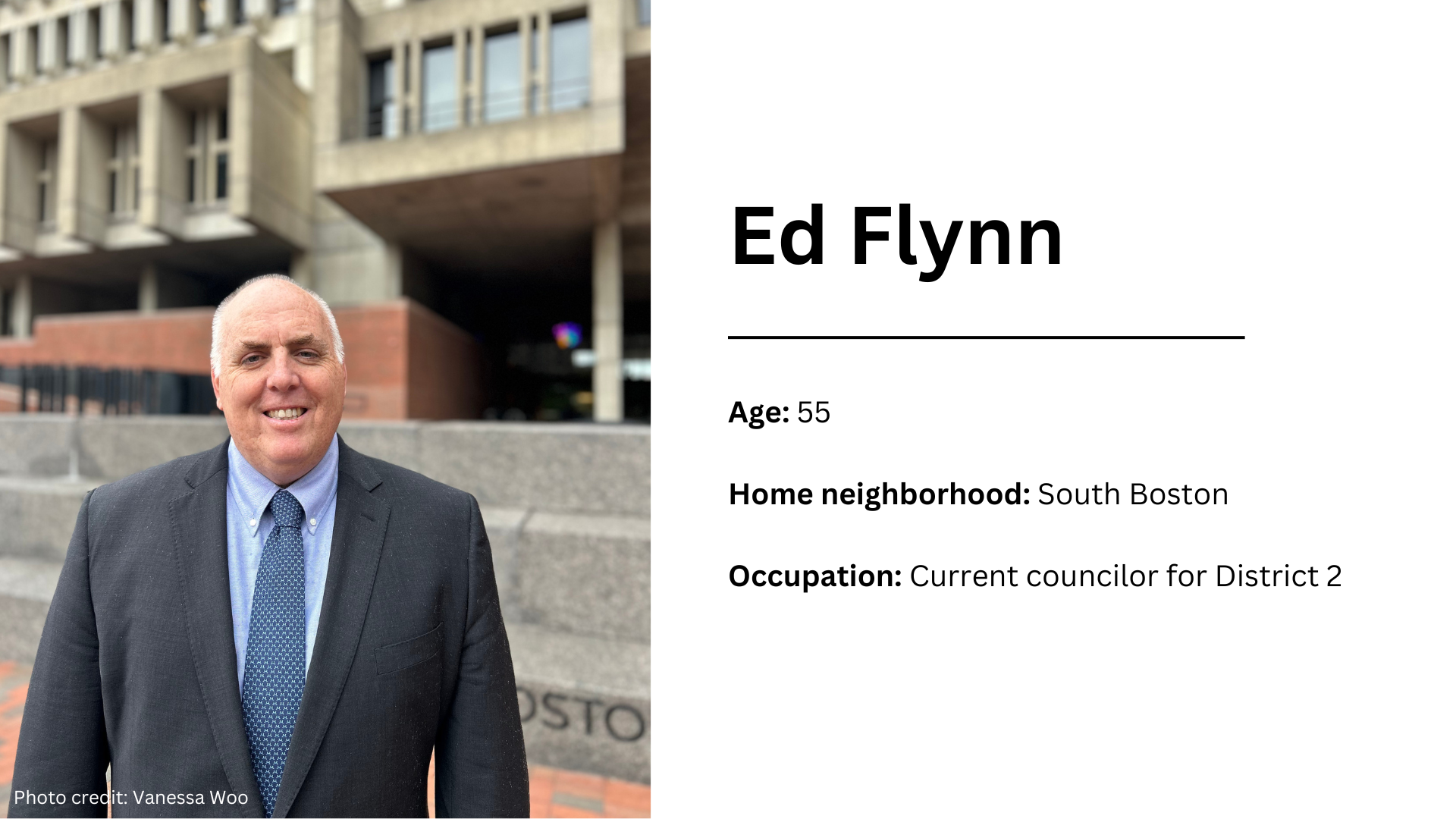 We surveyed Ed Flynn on his priorities and some of the most pressing issues facing the Boston City Council this election season, based on input from our readers. Here's what he had to say.
The following responses have been lightly edited for clarity.
What are two of your top priorities that you would like to address?
Affordable housing is a critical need for our city and [its] residents. I have a strong track record on supporting housing stability, and I have consistently supported policies that would enhance housing stability. I supported measures that would help build more affordable housing in the city for low-income and working families, including various affordable housing projects, strengthening the Inclusionary Development Policy, and increasing linkage fees on commercial developments. I'm committed to working with everyone to address our housing crisis.
Pedestrian and public safety is also another top priority. I have been actively advocating at City Hall for years on traffic-calming infrastructure for our high-traffic roads and corridors such as speed humps or speed bumps, raised crosswalks, and rapid flash beacons with pedestrian islands. I have also advocated for hiring more police officers due to overstretched resources, forced overtime, and looming retirements. I have also filed an ordinance to have a study and annual report with data on the flow of firearms and information on illegal firearms recovered in the City, which would help law enforcement and policymakers better understand the impact of illegal gun trafficking, and help us develop strategies on gun violence prevention.
What solutions would you support regarding the area of Mass and Cass and the underlying issues of addiction, mental health, and homelessness?
The tents and large encampments at Mass. and Cass must be removed, and I continue to advocate for the urgent need to arrest individuals committing acts of violence – including gun and drug traffickers, and those engaged in the exploitation of women. As a candidate for City Council in 2017, I proposed a plan for the reopening of the Long Island Recovery Campus with a ferry service through dedicated PILOT (Payment In Lieu of Taxes) payments of $2-3 million annually from our city's large, nonprofit institutions. As a former Massachusetts probation officer who focused on re-entry service programs, I know that the recovery service facilities at Long Island are an invaluable tool for addressing substance use disorders. There also needs to be more mental health services and housing resources for those experiencing homelessness and addiction. It is also critical that these services be decentralized across the Commonwealth, as this is a statewide issue that warrants both a city and state response.
How can housing in Boston be more affordable and inclusive of all communities while mitigating gentrification?
I have supported expanding and strengthening the Inclusionary Development Policy (IDP) and requiring that a larger percentage of units be designated affordable units beyond the current 13%. I previously called for and held a hearing regarding this issue and enforcement of IDP, so that we can also ensure that developers actually do build and sell the required number of affordable units they are obligated to under IDP. I also support increasing the funding for affordable housing through increasing linkage fees and fees on property transfers.
We need to build more affordable, workforce, and income-restricted family housing units that are two to three bedrooms, so that our working families, communities of color, and immigrant neighbors can afford to stay in Boston with their families. Public housing is also a critical part of our city's affordable housing stock, and I will continue to support residents living in our public housing developments, and work with the city to preserve and improve these units.
What does the city need to do to address gun violence and improve public safety?
Gun trafficking and the illegal flow of firearms are major contributors to gun violence, and my ordinance, co-sponsored by Councilor Worrell, will require the Boston Police Department to have a comprehensive study and review of the flow of firearms into the city of Boston. This data on the flow of firearms will help our law enforcement and policymakers better understand the impact of illegal gun trafficking, and allow us to develop more effective strategies to reduce gun violence.
I have also consistently advocated for the hiring of additional police officers, as the police department is facing staffing shortages and looming retirements. Our Boston police have done exceptional work through community policing, and they have adequate personnel and resources to continue their work.
How would you improve Boston's roads and public transit?
We need to invest in traffic-calming infrastructure such as speed bumps, raised crosswalks, and rapid flash beacons on high-traffic roads and corridors throughout Boston. I have recommended multiple 12 Point Street Safety plans to the city, called for hearings on infrastructure and reducing the speed limit to 20 mph, and advocated for speeding cars to be declared a Public Health Emergency. I will continue to advocate for these measures.
As we finally have a representative from Boston on the MBTA Board through Mayor Wu's advocacy, Boston needs to have a say in the decision-making process at the MBTA Board. The MBTA needs to repair the tracks quickly and needs to make sustained investments for maintenance and repairs in the long term. Our state also needs to invest in our public transit system and ensure that it has the adequate funding for maintenance and hiring.
Many readers say they've lost faith in the Boston City Council. How would you work to regain their trust?
As City Council President, my goal is to ensure that the City Council is focused on conducting the people's business and having a professional working environment for all. I have taken actions to emphasize the need for civility and respect in the City Council, as well as addressing the actions of my colleagues that are negatively impacting the body. I have organized a series of trainings with colleagues and staff focusing on ethics and civility and proposed an Anti-Bullying Policy for the City Council. I firmly believe that we need to set the standard for the public with how we interact with one another, and we need to treat each other with respect even if we have differences.
Find out more about Ed Flynn on his website.
Newsletter Signup
Stay up to date on all the latest news from Boston.com