Politics
Boston City Council District 3 Race: John FitzGerald and Joel Richards
Two candidates are running for District 3: John FitzGerald and Joel Richards.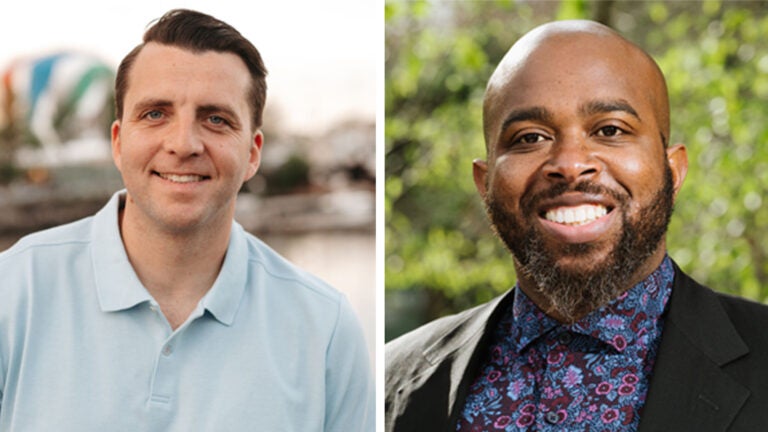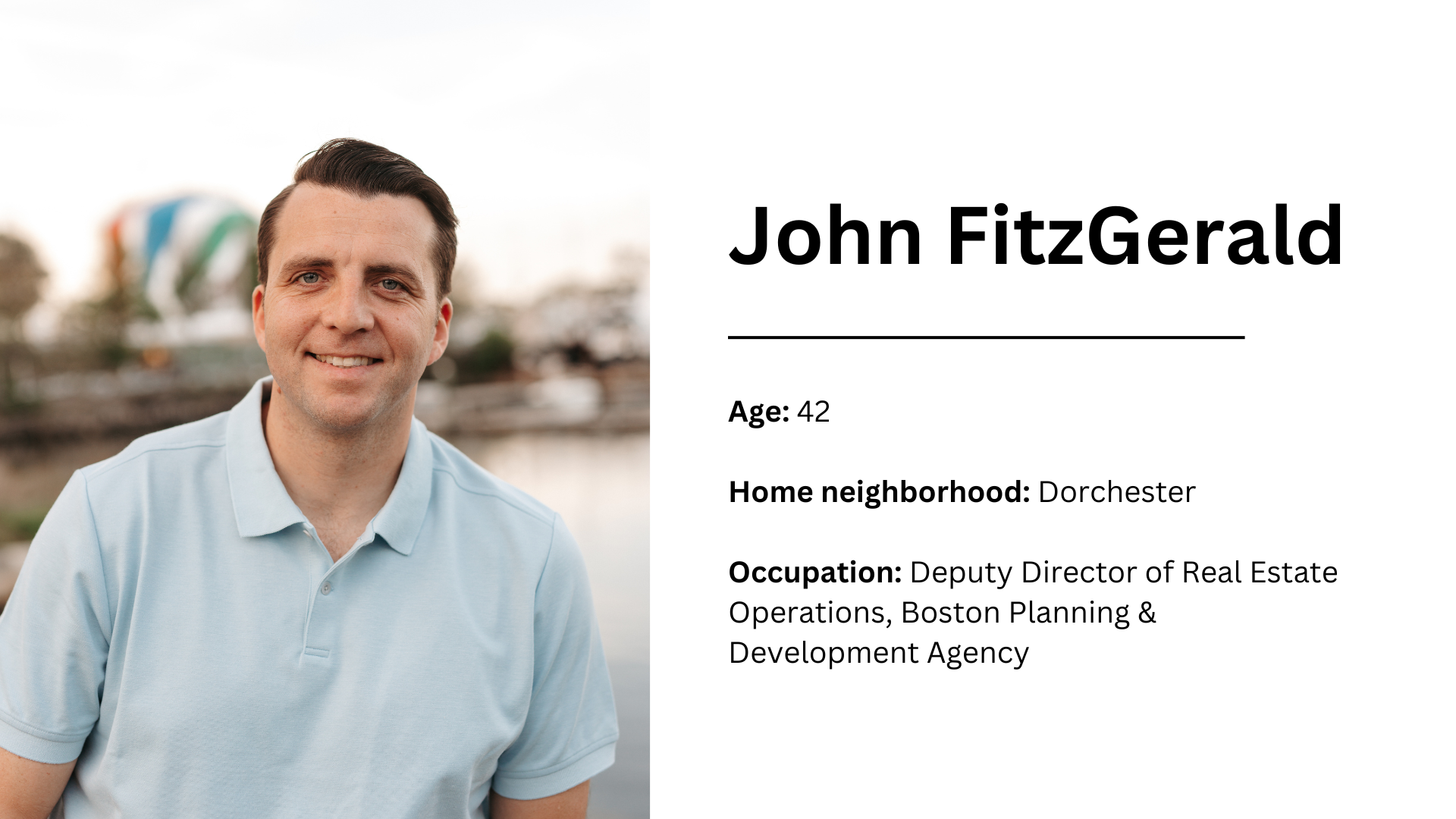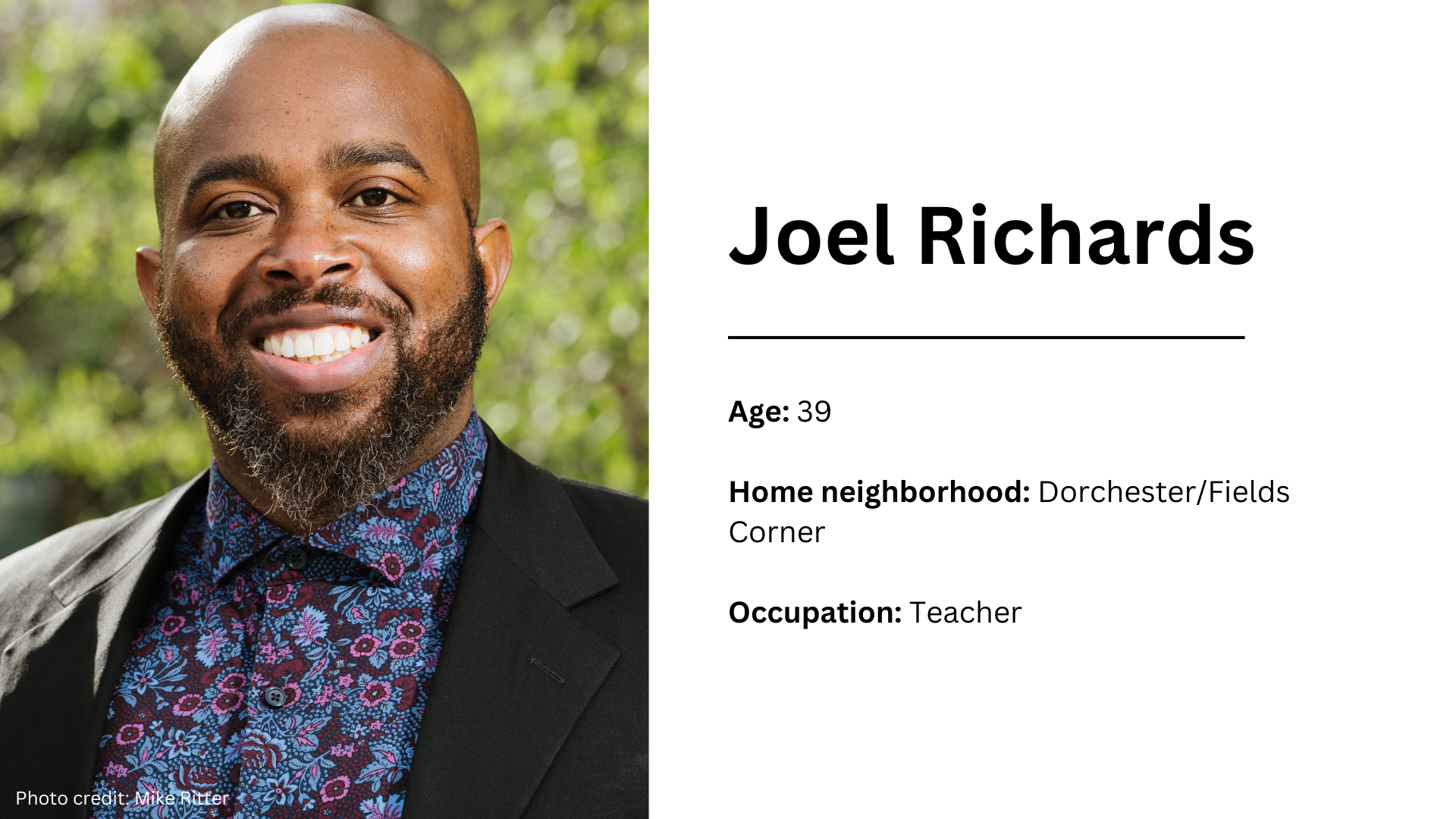 We surveyed both candidates on their priorities and some of the most pressing issues facing the Boston City Council this election season, based on input from our readers. Here's what they had to say.
The following responses have been lightly edited for clarity.
What are two of your top priorities that you would like to address?
FitzGerald: Over the last few years, it's become harder for many residents to continue to stay in our city due to a number of issues, including the rising cost of housing and quality public school choices for our children. I am invested in this community and decided to raise my family here. I am running for City Council because I want to make it easier for other families to do the same.
Having spent the past 17 years working at Boston City Hall, I know the building inside and out. I know how it works, and more importantly, I know how to make it work for the residents of my community. If elected, I will be committed to ensuring that District 3 is a place where every resident and their family has the opportunity to grow and thrive.
Richards: Safe and modern public schools for all Boston students: Education would be my top priority. As a Boston Public Schools teacher and father of two BPS students, I see the importance of investing in high-quality and equitable public education. Unfortunately, this investment is not happening for all students within the Boston Public Schools system. This side of Boston hasn't seen a school built here in fifty years, and our current schools are lacking the proper facilities, equipment, and maintenance our students deserve. As City Councilor, I will work with my union, community groups, parents, and students to demand a budget that brings opportunity to all students and updates our educational infrastructure.
Affordable housing initiatives, including making rent more affordable and increasing homeownership: Our city is facing a housing crisis that can only be solved through building more affordable housing for both purchase and rent. It is crucial that this future construction does not come at the cost of displacement. Displacement of our families disrupts social networks and harms our sense of community.
To balance growth with displacement, as a city, we must: Implement comprehensive planning policies that encourage the development of truly affordable housing units such as strengthening our inclusionary zoning policy; explore measures such as rent control, tenant protections, and restrictions on speculative real estate investment to prevent displacement; support organizations such as Boston Little Saigon and the Dorchester Historical Society along with initiatives that preserve the cultural identity of neighborhoods while allowing for responsible development.
Addressing housing demand and displacement concerns requires a comprehensive, long-term approach. The city should engage in proactive planning that takes into account projected population growth and the unique characteristics of our neighborhoods.
A transportation system that is safe and more accessible: As a daily redline commuter, I feel the burden of poorly managed public transit. If elected, comprehensive planning around transit will be a main priority. I will have the opportunity to work with both federal and state leaders to address traffic, and more broadly, transit issues afflicting our community. The redline not working effectively affects both the lifestyle of D3 residents and our health. With the billions given by the build-back better plan, we need to add more stops to the Braintree line, lift Morrissey Boulevard so it no longer floods, and finally remove "K" circle so traffic is able to steadily flow. I also want to work for unimpeded bus lanes on Mass. Ave so the "Number One Bus" can move through traffic smoothly and safely.
What solutions would you support regarding the area of Mass and Cass and the underlying issues of addiction, mental health, and homelessness?
FitzGerald: The situation on Mass. and Cass is both a public health and a public safety issue that affects those currently down there, local businesses, and residents in surrounding communities. This is not a Boston-specific problem but a regional one and requires a regional solution. We must come together and take decisive action to address this public health crisis directly, repair the continuum of care, and help individuals access recovery.
Richards: The city of Boston needs to ramp up the hiring of social workers. 100-200 should be an initial goal per year. You don't end up on Mass. and Cass overnight. We need to develop a social system that prevents people from ending up homeless and mitigating our drug addiction problem.
How can housing in Boston be more affordable and inclusive of all communities while mitigating gentrification?
FitzGerald: To deal with our shortage of affordable housing, we first need to plan, then build, for the realities of our residents. This means pushing for all types of housing development, focusing on affordability to ensure everyone, regardless of their income, has increased access to the market.
In addition, understanding that homeownership offers families the most significant housing security and helps build generational wealth, I would work to increase investments in our first-time home buyer programs. This would give the opportunity to first-time buyers, many of whom would not be able to purchase their first homes, the chance to do so by qualifying to make a below-average down payment upon purchase and lower their monthly mortgage rates.
Richards: As a city councilor, I want to push for a policy that uses municipal funds to purchase abandoned and run-down houses. Then we could allow and encourage local/small developers to present projects to the abutters. The abutters choose which projects best serve their community. To mitigate gentrification and have more inclusive communities we need units that are 300k, 400k, and 500k. This will allow working-class Bostonians to purchase housing and plant roots in Boston.
What does the city need to do to address gun violence and improve public safety?
FitzGerald: In order to address issues of public safety, it is crucial that we continue to build strong relationships between our police department and the communities they serve. By prioritizing community policing, we can foster trust, improve communication, and ultimately reduce crime rates across our city.
Regarding guns, we have far too many on our streets and need to work with our police officers to deal with this issue and crack down on illegal firearms. At the same time, we need to partner with community organizations to help get to the root cause of the violence. Both are necessary if we ever want to see lasting progress made here.
Richards: The city of Boston needs to hire hundreds of social workers a year. We need to develop a social system that prevents people from being stuck in the cycle of violence and that can help a community heal from violence. We also need after-school programs at all schools, and sports & academic teams at every middle and high school. Lastly, we need professional mentors who are available to our 19-23-year-old Bostonians, helping them navigate the first couple of years of adulthood.
How would you improve Boston's roads and public transit?
FitzGerald: Regarding our roads, we need to prioritize safety, efficiency, and sustainability. I believe in investing in smart infrastructure projects that not only reduce congestion but also promote eco-friendly transportation options. By working closely with transportation experts and community members, we can identify key areas for improvement and implement innovative solutions that benefit everyone.
In addition, our public transit system is the lifeblood of Boston, but it is no secret that it has been failing us for years and requires much-needed investments. If elected, I would work with our state and federal partners to ensure we are securing the funding necessary to create transportation that is accessible, reliable, and affordable for all residents.
Richards: Usually, a city councilor does not have much control over the transit in their city, but my seat has a unique position as a permanent member of the Morrisey BLVD leadership council. I will be meeting with Federal and State leaders to decide where the build-back better money will go. I will take full advantage of this opportunity to advocate for a city that prioritizes its residents' rights to safe and reliable transit.
Many readers say they've lost faith in the Boston City Council. How would you work to regain their trust?
FitzGerald: I believe that many of the issues that have arisen in the last few years in regard to the Boston City Council come from an unwillingness of some on the body to put differences aside and work together. While it is true that people are not always going to agree on everything, we will never solve the problems facing our communities by refusing to compromise.
I firmly believe that by putting differences aside and working closely with fellow council members in a spirit of collaboration, we can bring about positive change that reflects the collective aspirations of our diverse city.
Richards: I would regain the trust of Bostonians by doing the work. We have not had a new Public School in D3 since 1971/1972. We need new community schools that our students can walk to, schools that our families know, and schools they can trust that will nurture them for 12 years and provide a solid education. Additionally, I will work on a bold housing plan that brings development to the community, placing it in the hands of middle and working-class Bostonians, and I will advocate for a safe and affordable T. Bostonians want to know their representatives are doing the work to make their city better and I plan on doing just that.
Find out more about John FitzGerald on his website, Facebook, and Instagram.
Find out more about Joel Richards on his website.
Newsletter Signup
Stay up to date on all the latest news from Boston.com