Politics
Boston City Council District 9 Race: Liz Breadon and Jacob deBlecourt
Incumbent Liz Breadon will face Jacob deBlecourt in the election for the seat of District 9.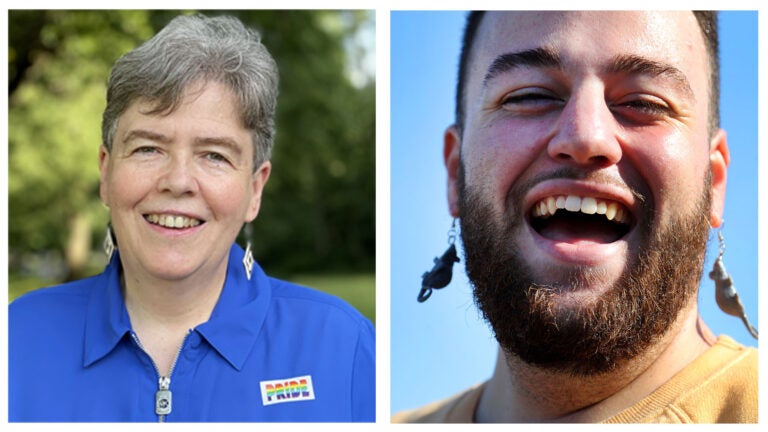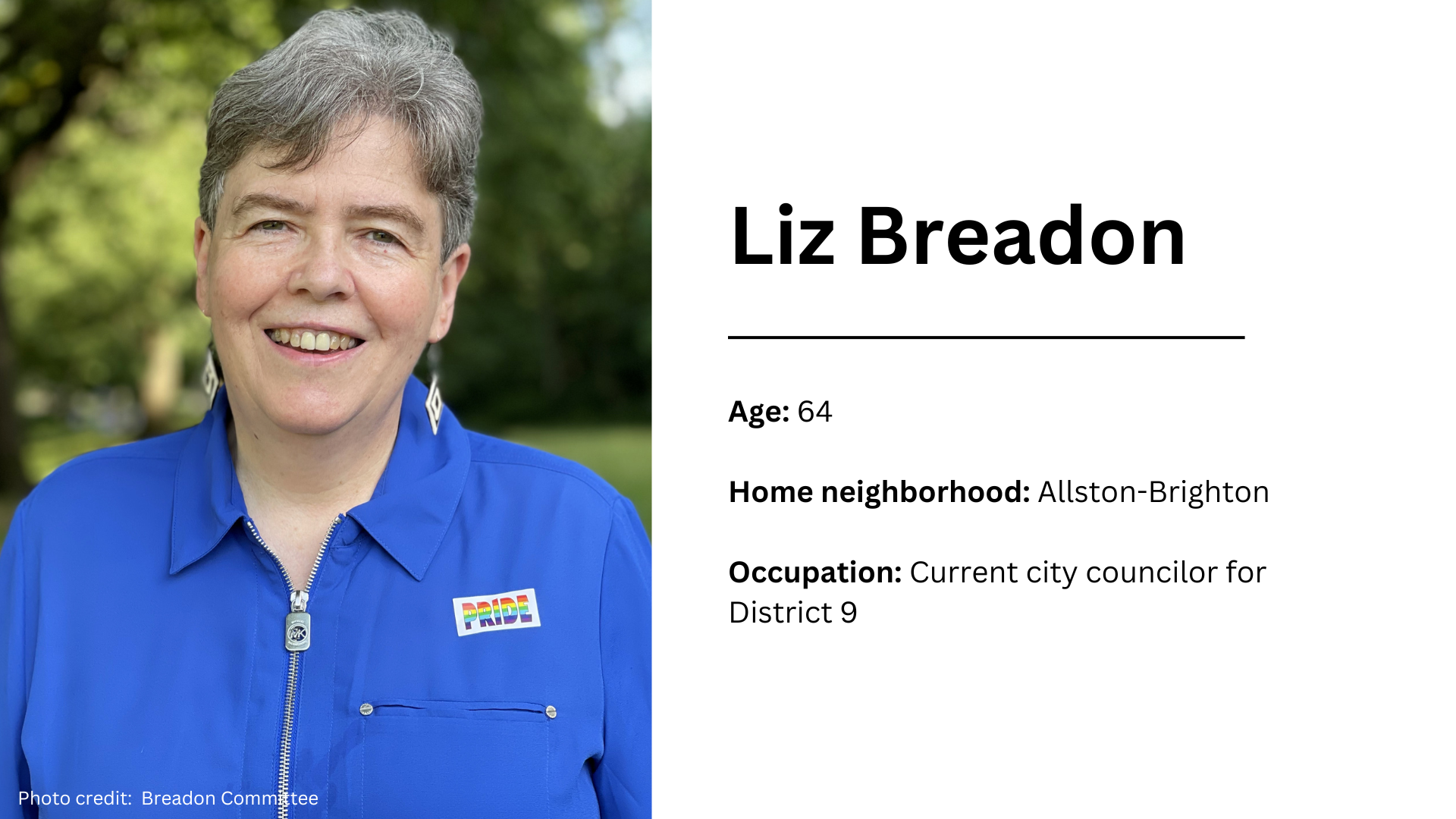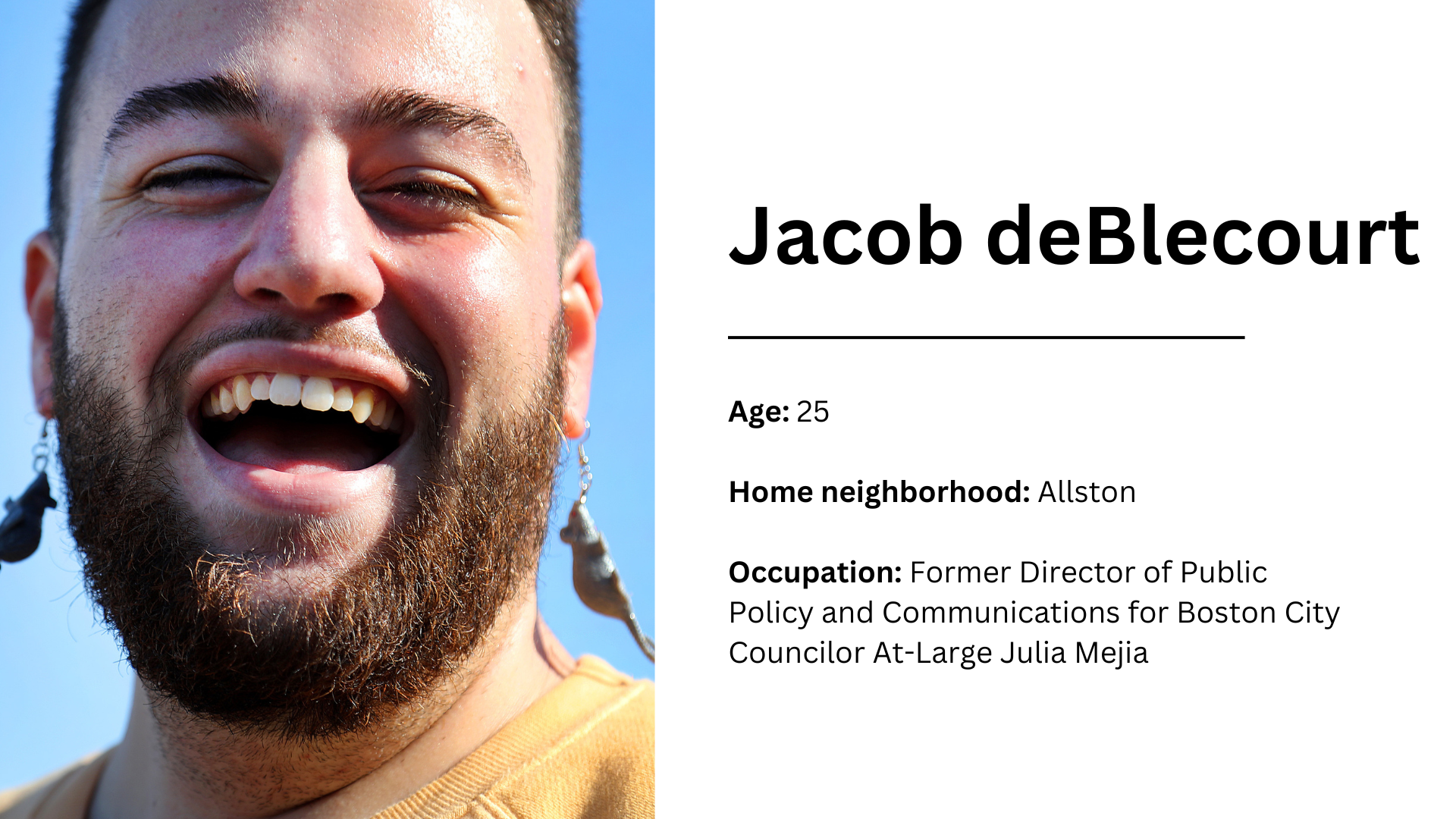 We surveyed both candidates on their priorities and some of the most pressing issues facing the Boston City Council this election season, based on input from our readers. Here's what they had to say.
The following responses have been lightly edited for clarity.
What are two of your top priorities that you would like to address?
Breadon: Housing and transportation. With new commercial and research facilities moving to Allston-Brighton, we have a time-sensitive opportunity to correct a housing and economic imbalance by making a concerted effort to develop workforce housing and support improvements to our existing housing stock that in the past were family homes. We take every opportunity to impress upon residential developers the importance of building projects with larger apartments and amenities suitable for families — and priced for a range of incomes. This will help stabilize our community and make Allston-Brighton a more desirable location for long-term investment and long-term residence. This unprecedented wave of development, both residential and lab space, is not being matched by necessary improvements to our transit system. While many of these projects are labeled "transit-orientated," there is no current plan for sufficient investment in our public transportation system.
deBlecourt: I can define my top two priorities in four words: More housing, fewer rats. As a renter, I know what it is like to struggle to make my ends meet in time for when the rent is due. I have a three-point plan to address the housing crisis by increasing access to income-restricted housing, strengthening tenant protections, and addressing homelessness. I am also the only candidate in this race with a dedicated policy platform to deal with the rat issue (I call it the RatForm). Both are available on my website.
What solutions would you support regarding the area of Mass and Cass and the underlying issues of addiction, mental health, and homelessness?
Breadon: Our whole Commonwealth faces crises on multiple fronts – climate resiliency, housing, an influx of migrants, public transportation failures – we cannot lose sight of the people who need help. I support Mayor Wu's most recent proposal, recognizing that these are not the same sweeps we saw under previous administrations. The work is now rooted in humanity and dignity, with an emphasis on wraparound services to address root issues like mental health challenges and substance use disorders. It is very clear that the situation at Mass. and Cass cannot persist, particularly with cold weather approaching and the entire Commonwealth nearing capacity in emergency shelters. It's worth saying: We do also need a regional approach here. Boston faces this persistent challenge disproportionately.
deBlecourt: We're not going to get anywhere on this issue if we continue to see the people living at Mass. and Cass and the residents of the neighborhood as obstacles to overcome instead of human beings who deserve compassion. The city has this idea that if we simply remove all of the support structures that an unhoused person has, they will fall into the arms of the government. But study after study has shown that forcibly removing people from their tents only pushes them further from getting the help they need. As a city, we need to be responsible for providing the full spectrum of care for people in recovery, not just pick and choose the ones we want to uplift a la carte. This means that we do need robust harm-reduction services for people who are contemplating beginning the journey of recovery, in addition to stronger post-recovery services as well.
How can housing in Boston be more affordable and inclusive of all communities while mitigating gentrification?
Breadon: I believe that we need sensible strategies to prioritize sustainable growth, socioeconomic diversity, and more affordable home ownership and rental options. We need to develop master plans that define a vision for a sustainable community with a vibrant local economy that incorporates multimodal transit, mixed-income housing, improved schools, affordable child care, food access, green space, and climate resiliency.
In Allston-Brighton, neighbors are seeing unprecedented levels of large-scale development of luxury apartments that are not affordable and do not meet the needs of middle-income families, retirees, and young people who want to settle in the neighborhood. We have plummeting owner-occupancy levels as family homes are continually snapped up by investors, pricing out working families. This low rate of owner occupancy illustrates, in part, the consequences of universities not housing their students on campus and the rapacious impact of absentee landlords and investors buying up housing stock to rent to students. Reversing this trend and increasing owner occupancy and long-term tenure in Allston-Brighton is essential to stabilizing the neighborhood.
During my time on the Council, we successfully increased the number of affordable units in new developments and secured $2M in new funds for first-time homeowners. In addition, our office has been fighting to increase the City of Boston Inclusionary Development Plan (IDP) requirement to set aside a larger percentage (20%) of low- and moderate-income units within new developments in Allston-Brighton. Finally, I'd like to see increased transparency and performance metrics to ensure that linkage fees are being well spent and achieving meaningful benefits for neighborhoods across the city.
deBlecourt: I live in a four-bedroom, one-bathroom "split" apartment that I share with three roommates. It is not my choice to live in this kind of apartment, but there are literally no other affordable choices for me in my neighborhood. So when we talk about housing costs in Boston, I am directly experiencing the impact of decades of confounding and poorly organized development laws that make it next to impossible to build affordably and build for the community.
Here's what we need to do: First, we need to completely redesign our zoning code so that we are creating housing standards that can actually address the critical lack of housing supply in neighborhoods like Allston-Brighton. Second, we need to streamline the development process to ensure that the cost a developer takes on waiting for the City to approve construction isn't passed onto the tenant. Finally, we need to reimagine the community review process (Article 80) to ensure that all residents are able to take part in the community development as opposed to those most civically engaged. I will fight for an opt-in system whereby residents who abut a property are able to opt-in to being on the community advisory panel.
What does the city need to do to address gun violence and improve public safety?
Breadon: Massachusetts has some of the strongest gun laws in the country, and I am encouraged by the Legislature's continued efforts to tighten loopholes. Their most recent bill proposal will update the state's Red Flag law, limit firearms in public spaces, and crack down on 'ghost guns.' I am also encouraged by the reforms I have seen under Mayor Wu's administration and the leadership of Commissioner Cox. It's no secret that the pandemic shutdown had a significant impact across our population. Today our healthcare systems are strained, particularly those resources to address mental health and addiction. We need to find ways to meaningfully reduce recidivism through diversion programs and services.
deBlecourt: The city needs to look towards its history to better understand the context of the violence we are seeing pour out into the streets. Roughly thirty years ago, Boston made the bold step in deciding to invest in violence prevention programs: job opportunities, creating youth mentorships, and investing in mental health resources for young people. The result was known as The Boston Miracle.
As we emerge from the pandemic, and we start to take notice of the mental health crises which arose as a result of the pandemic, we need to be leading with a growth mindset for the young people acting out. My niece graduated during the height of the pandemic, and I saw firsthand how the difficult choice to move classes online impacted the mental health of young people. We need to understand the violence in our streets as a consequence of mental health and not view it as yet another opportunity to criminalize young people.
How would you improve Boston's roads and public transit?
Breadon: I support some simple reforms — identified by transportation advocates — that could have a large impact on improving Green Line efficiency. Changes with the most impact include: bolstering signal priority on Commonwealth Avenue; adding protected bike lanes to Commonwealth Avenue from Allston-Brighton to Kenmore Square; and consolidating T stops while making all the remaining stops fully accessible. Let's explore the feasibility of a local light rail service on the existing railway line to expand our mass transit options and reduce carbon emissions. This would include a new commuter rail station in the vicinity of Parsons and Brooks Streets as part of a frequent service between Route 128 and downtown Boston. The I-90/Soldiers Field Road realignment is a $1.1 billion multi-year project that will have tremendous implications and impact for Allston-Brighton.
deBlecourt: As someone who worked on the City Council, I always winced when I heard local elected officials refer to public transportation improvements as "a state issue." As far as I am concerned, if it is an issue impacting your constituents, it is a YOU issue. The city has a lot of authority to not only make public transportation improvements, but to also be public transportation's biggest advocate in the region. When it comes to our bus network, particularly in Allston-Brighton, a inconsistent network of bus shelters and benches make taking public transit by bus an entirely unequal experience.
The city can invest dollars in ensuring that bus riders are not being left out in the cold or rain and make the experience much more pleasurable. The city also needs to think through its public realm improvements in a more holistic sense. What is the point of going through the expense of putting in a bike lane if you know the entire road will need to be repaved in only a few year's time? The city should be thinking more critically about how we pair day-to-day maintenance of our streets with much-needed public right-of-way changes like bike lanes and bus lanes.
Many readers say they've lost faith in the Boston City Council. How would you work to regain their trust?
Breadon: We earn and keep the trust of residents by showing up and doing the work. I was elected to represent Allston-Brighton, and that is a responsibility that I take seriously. This past term, the priority of our team has been to be responsive, accessible, and to deliver – despite the obvious dysfunction of the body. By nature, I am a collaborative person, and I believe that many of my Council colleagues show up to govern and serve in good faith. It is clear that we will see a number of new faces on the Council this year and we will see a change in leadership at the helm. Our collective hope, I believe, is to find a new dynamic that supports productive work. For now, we are laser-focused on the needs of the neighborhood at a time of rapid change, working with other elected officials at the state level to bring back resources for infrastructure, community improvements, and quality of life issues.
deBlecourt: I understand why people have lost faith in the City Council. While the shouting matches and thirty-minute adjournments during Council meetings to "cool down" that I witnessed when I worked for the Council are embarrassing, the true consequence of the Council's combativeness and unproductivity is that it turns people off from wanting to become more civically engaged.
What I want the readers of this to know is that, for every hearing that makes headlines for being a political circus, there are staffers who are working behind-the-scenes to make the City Council run. They are the ones answering the phones, advocating for constituents, and in my case, drafting legislation that the Council deliberates over. I had the pleasure of working with a number of staffers who are true public servants, and together we were able to ensure that the Council was passing good legislation for the people. If that is what I am able to do as a staffer, people are going to be blown away by what I can do as a councilor.
Find out more about Liz Breadon on her website and @liz4ab on social media.
Find out more about Jacob deBlecourt on his website and @JacobForAB on social.
Newsletter Signup
Stay up to date on all the latest news from Boston.com