Politics
Boston City Council District 4 Race: Brian Worrell
Brian Worrell, a constituent since 2022, is running uncontested for District 4.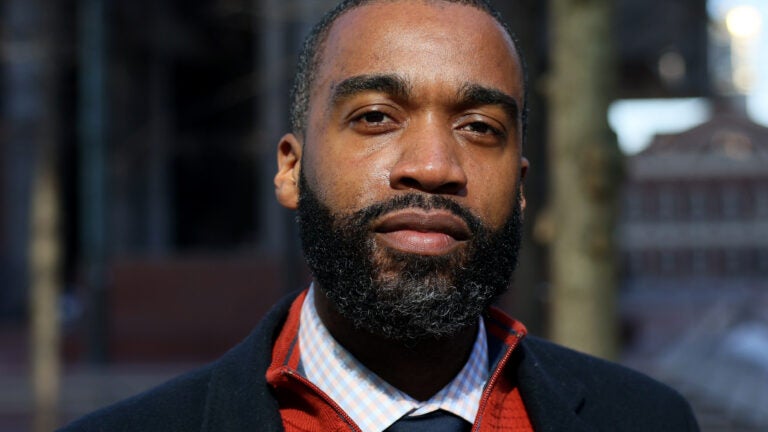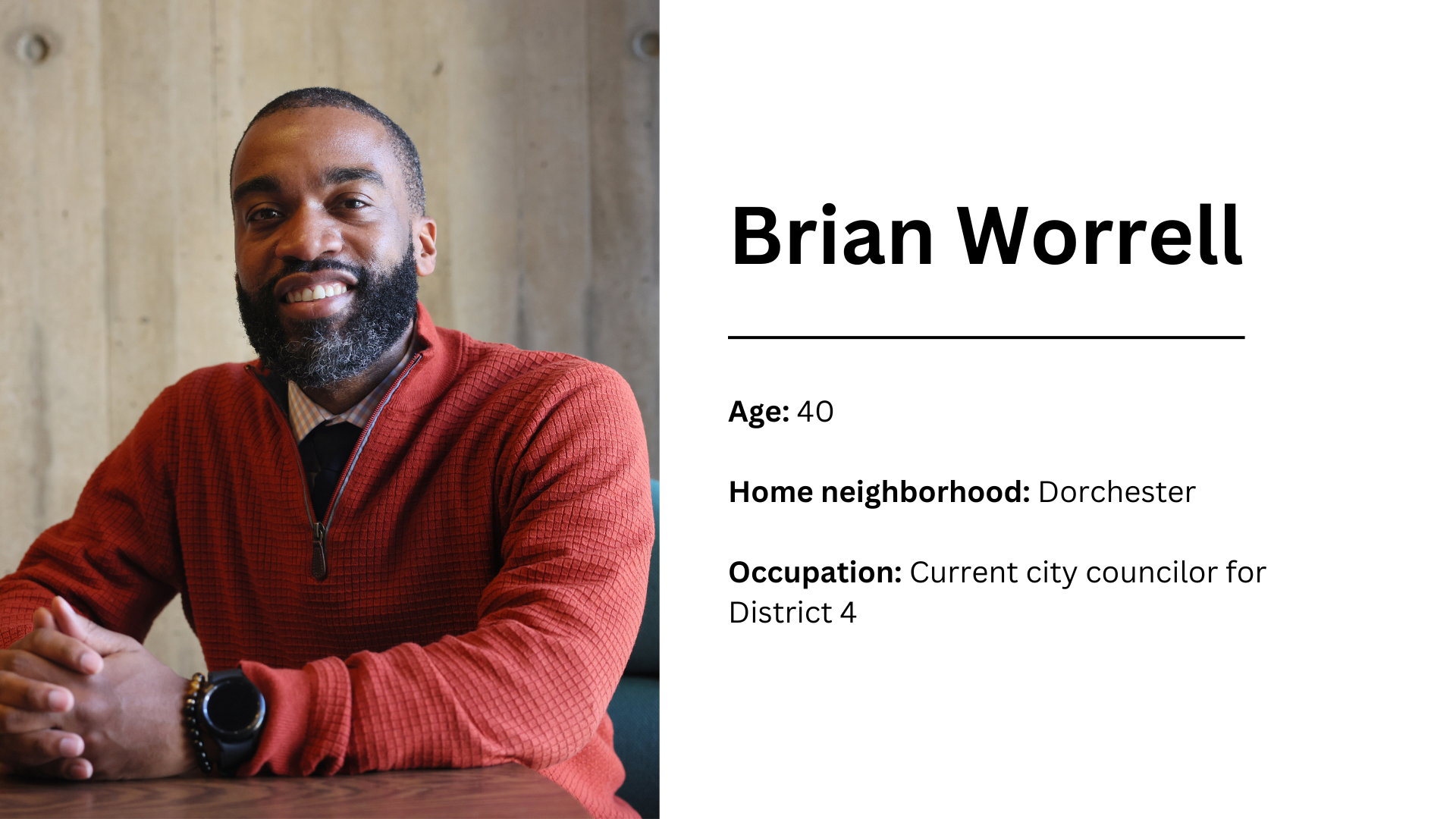 We surveyed Brian Worrell on his priorities and some of the most pressing issues facing the Boston City Council this election season, based on input from our readers. Here's what he had to say.
The following responses have been lightly edited for clarity.
What are two of your top priorities that you would like to address?
The first initiative my office launched was the 'Black & Brown Economic Empowerment Agenda,' a multi-faceted approach to give Bostonians of color access to more opportunities and address long-standing economic and educational disparities in our City.
Two major pieces of this agenda, which are my top priorities, include housing access and affordability and creating opportunities for our Boston Public School students. In my first term, I have focused my efforts on addressing the housing crisis and expanding homeownership by working with the administration to direct Federal ARPA funding to be used to create a homeownership voucher program and hiring the first-ever Boston Housing Authority (BHA) position solely focused on creating pathways to homeownership. I have also moved initiatives forward to study how we can build more accessible and affordable housing in my district and find creative ways to spur more private investment in our neighborhoods, activating vacant lots, and reimagining existing spaces to help solve the housing crisis.
Lastly, I introduced the Cradle-to-Career initiative to help improve our Boston Public Schools and utilize data, institutions, and partnerships, including labor, to prepare our students for emerging careers and economic opportunity.
What solutions would you support regarding the area of Mass and Cass and the underlying issues of addiction, mental health, and homelessness?
It is important to remember that the crisis at the intersection of Mass Ave and Melnea Cass Boulevard is a reflection of not only our public health and housing crises, but also a public safety crisis for those who live and work in that area. I believe that we should be giving the mayor and our public safety professionals every resource possible to address the public safety and public health crisis at Mass and Cass and continuing to work towards a permanent solution by reactivating the Long Island Recovery Campus. I also believe we need to ensure our response to this crisis is coordinated across departments to ensure our approach is comprehensive and that our state leaders, and surrounding communities, have a responsibility to be our partners in decentralizing these services and addressing the underlying issue.
How can housing in Boston be more affordable and inclusive of all communities while mitigating gentrification?
As someone with a background in real estate, I have worked to address the housing and affordability crisis during my first term in office and it remains a top priority. I am committed to continuing to ensure we are expanding pathways to homeownership and prioritizing stable housing both for longtime residents and new folks we are trying to attract to our City. In order to do that, we need to continue to maximize state and federal funding to expand pathways to homeownership, provide rental support and assistance, and increase our housing production around public transit for workforce housing and more units available for families at affordable price points. We must continue to work closely with community stakeholders, real estate professionals, and the City to spur more private investment in our neighborhoods, activating vacant lots, and reimagining existing spaces to help solve the housing crisis.
What does the city need to do to address gun violence and improve public safety?
My district continues to feel the impacts of violence in our communities and I have convened local leaders during my first time to better understand what solutions are needed and address the root causes of inaction to move those solutions forward. I believe we need to address root causes of violence by investing in our youth, expanding economic opportunities, and addressing housing insecurity. Additionally, we need to shift the way we are advancing public safety in these neighborhoods to a more community-driven approach. I support efforts to regularly convene residents and public safety departments to best assess resources currently available and needs we must address, increase diversity and accountability within our police department to build public trust, expand programs and services for mental health, trauma response, and recovery, and create centralized point of contact in our City to focus on violence prevention.
How would you improve Boston's roads and public transit?
My proudest achievement has been delivering a massive increase in City funding for projects and improvements to District 4. After demonstrating the generational inequities in capital spending for District 4 in relation to the other districts, I was able to secure increased spending on our local parks, playgrounds, infrastructure, trees, schools, and so much more by over $11 million in a single year. As we continue to focus on high priority infrastructure projects, from the work the Mayor has launched on complete streets to much-needed improvements to the MBTA, I will continue to advocate for an equitable approach to how we prioritize these projects and ensure that residents have access to reliable and safe transit in their communities and roadways and corridors that are safe for all types of commuters.
Many readers say they've lost faith in the Boston City Council. How would you work to regain their trust?
As public officials, we have a responsibility to those we serve to operate with the utmost integrity and accountability and act with urgency on the issues impacting our residents. I will continue to lead in a way that centers those duties every day and work to collaborate with colleagues on the Council and in the Mayor's office to move our city forward. I am hopeful that work can be the focus going forward to rebuild public trust.
Find out more about Brian Worrell on their website and social media.
Newsletter Signup
Stay up to date on all the latest news from Boston.com