Politics
Incoming City Councilor Enrique Pepén admits to violating campaign finance law
Regulators found that Pepén promoted a campaign "kickoff" fundraising event on social media while still working as a public employee.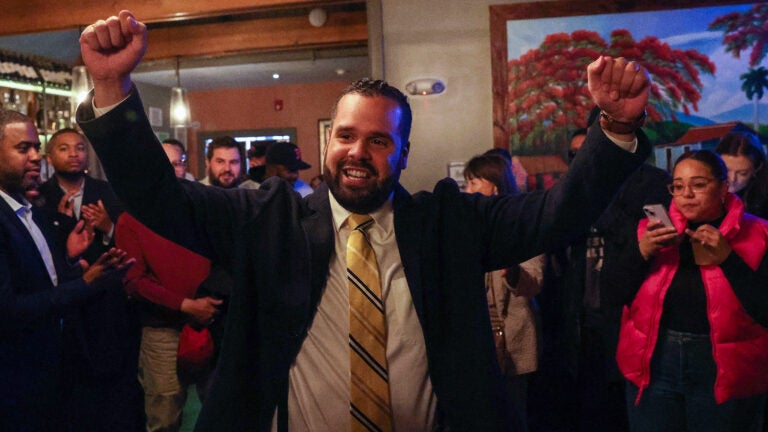 Enrique Pepén, who was elected to the Boston City Council earlier this month, was found to have violated campaign finance law by promoting a "kickoff" fundraising event while still working as a public employee.
Pepén, who was endorsed by Mayor Michelle Wu, worked as executive director of Boston's Neighborhood Services department before resigning in July to run for City Council. He will represent District 5, replacing Ricardo Arroyo.
In late June, the Committee to Elect Enrique Pepén hosted a fundraising event with suggested contributions ranging from $50 to $1,000 per person. In the two weeks leading up to that event, Pepén posted at least six times to personal social media accounts in order to promote the event and to solicit donations, according to the state Office of Campaign and Political Finance.
Regulators ruled that this violated campaign finance law, which prohibits public employees from "directly or indirectly soliciting or receiving" contributions for a candidate for public office. Pepén agreed to pay a $5,400 penalty as part of a resolution with OCPF.
Questions were first raised regarding the situation in July, when The Boston Globe reported that Pepén had promoted the event.
"I sincerely apologize for the lapse in judgment," he said in a statement to the Globe at the time.
Concerns were also raised about Pepén conducting a political interview from City Hall. State law bans the use of public resources, including paid employee time and work-issued devices, for a political purpose. The interview was conducted after business hours and the city's Wi-Fi network was not used, Pepén's campaign told the Globe at the time.
The interview was also mentioned by OCPF in a letter to Pepén last week. Pepén told regulators that the interview was conducted using a personal cell phone from his personal office in City Hall before his resignation became effective. An OCPF review found that staff time or publicly-paid devices were not used in support of Pepén's candidacy.
"Public employees should refrain, however, from using their offices for campaign activity, even if the activity takes place after working hours," OCPF Director William Campbell wrote.
Pepén told the Globe this week that the situation was part of "learning from being a first-time candidate."
After Arroyo lost in the preliminary election, Pepén ran a tight race against Jose Ruiz. Pepén won almost 53% of the vote, according to the city's unofficial election results.
Pepén is a Roslindale resident who campaigned on a platform of increasing affordable housing and improving public safety by supporting diversionary programs and groups that engage with at-risk populations. He was one of four fresh faces elected to City Council, alongside Henry Santana, Benjamin Weber, and John FitzGerald.
Newsletter Signup
Stay up to date on all the latest news from Boston.com