Racial Justice
Here's what we know about the protests planned for the July Fourth weekend
In Boston, a "Say Her Name" march and rally will take place on Saturday.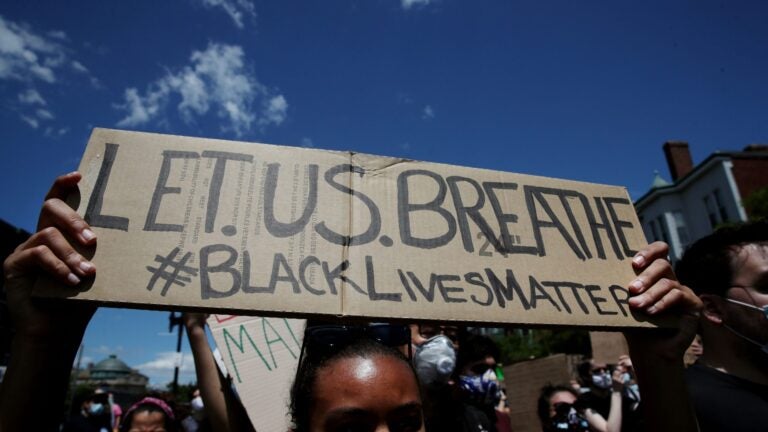 As America celebrates its birthday this weekend with July Fourth, many people are planning to mark the holiday in the Greater Boston area by demonstrating against systemic racism and social inequities.
On Saturday in Boston alone, hundreds of people have indicated they plan to attend a protest and rally organized by Black Lives Matter Boston to recognize and support Black women. The "Say Her Name" march will begin in Nubian Square and make its way to Boston Common, where organizers say there will be a "celebratory rally."
"There will be radical joy and dancing because, as Audre Lorde wrote, 'it is better to speak/remembering/we were never meant to survive,'' organizers wrote in the event description on Facebook. "Womxn hold up half the sky all over the world and have always been essential, yet Black womxn are too often overlooked, erased, and devalued. Show up for Black womxn. Support Black womxn."
Below, a look at some of the other demonstrations against systemic racism that are happening in the Greater Boston area through the holiday weekend.
Thursday, July 2nd
Friday, July 3rd
Saturday, July 4th 
Sunday, July 5th