Racial Justice
The Mass. House passed a police reform bill. But the ACLU says it 'misses the mark.'
"It will not help victims of violence hold police accountable."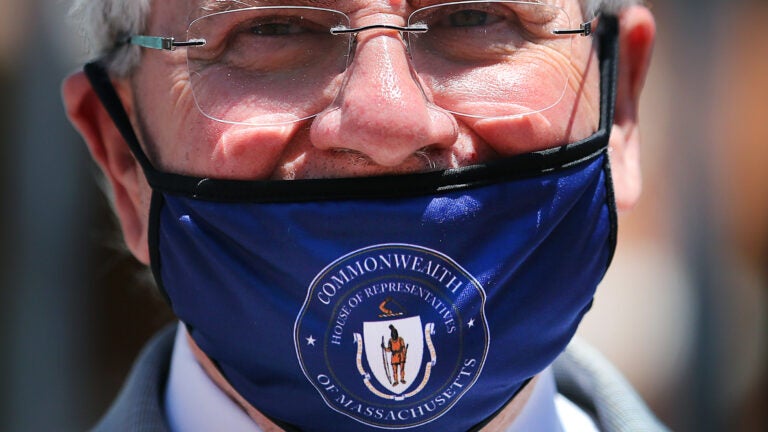 After three marathon days of debate, the Massachusetts House of Representatives passed sweeping police reform legislation late Friday night to address calls for racial justice in the wake of the killing of George Floyd and other Black people by law enforcement.
Passed on a 93-66 vote, the bill would create a new certification system for police officers, ban chokeholds, and curb the use of no-knock warrants.
But not all reform advocates are applauding.
Shortly after the legislation was approved, the Massachusetts chapter of the American Civil Liberties Union released a statement ripping the legislation — passed in the overwhelmingly Democratic chamber — for not doing enough.
"For months, people across the country and the state have been marching in the streets to demand systemic change," said Carol Rose, the executive director of the ACLU of Massachusetts. "Unfortunately, this bill does not reflect the fierce urgency that deadly police violence against Black people demands. Instead, it reflects the depth of entrenched opposition to necessary police reform. Police unions and officers used the weapon of fear to maintain the status quo and undermine even very moderate reforms."
Rose, who applauded the police reform bill passed by the Senate on July 14, specifically took issue with the House's version for not doing enough to address qualified immunity, a legal doctrine that has made it exceedingly difficult to sue law enforcement and other public officials for misconduct.
"This piece of legislation misses the mark, because it will not help victims of violence hold police accountable," Rose said. "Let's be clear: Massachusetts is not immune to police misconduct. In order to make any laws about excessive use of force or other police abuses meaningful, Massachusetts must reform our civil rights laws – including by ending qualified immunity, which denies victims their day in court."
The legislation passed by the House would get rid of the protection for officers who have been decertified by a commission set up under the new licensing system. The bill would also create a legislative committee to study qualified immunity and issue a report by next March with additional recommendation.
The Senate bill, however, went further — rolling back qualified immunity for all public officials.
According to the language of the Senate legislation, the protection against lawsuits would not apply "unless no reasonable defendant could have had reason to believe that such conduct would violate the law at the time the conduct occurred," which amounts to a lower bar compared to the national current standard.
Police unions and most Republican have opposed the efforts to limit qualified immunity, arguing that officer might think twice about doing their jobs if they fear a lawsuit.
"Qualified immunity does not serve to protect illegal and unethical actions of police officers," said a letter sent to House leader by dozens of police and correction officer unions, as MassLive reported earlier this week. "Rather, it ensures that a public official, who often must make a split-second decision, does not hesitate in a dangerous or lifesaving situation."
But amid example after example of police misconduct going unpunished, critics of qualified immunity say the doctrine perpetuates injustice. Rose said earlier this week that "good police officers should have no objection to holding bad police officers accountable." And members of the Massachusetts federal delegation, including Rep. Ayanna Pressley and Sen. Elizabeth Warren, have urged state lawmakers to include new limits qualified immunity on the police reform bill.
Ahead of negotiations between the House and Senate to reconcile differences between the two bills, Rose echoed those calls.
"When the final bill is negotiated, it should empower victims of police violence to seek justice for the harms they have suffered and to hold abusive officers directly accountable," she said.
In a statement Friday night, House Speaker Bob DeLeo said the chamber's bill was a step forward nonetheless, after "countless hours of conversations with a wide swath of stakeholders."
"Change is never easy, but with this vote, the House of Representatives acts to ensure fairness and equality," DeLeo said.