Racial Justice
Racism and obesity are inextricably linked, says a Harvard doctor – and here's how she thinks that can change
"The two most common forms of bias in the United States are race bias, which is by far the most common, followed by weight bias."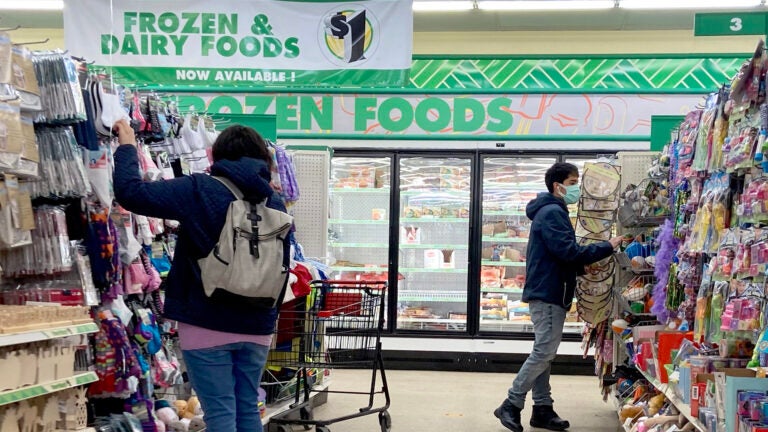 Systemic racism plays a significant role when it comes to Black, Indigenous and people of color (BIPOC) experiencing obesity, according to a recent article by two experts from Harvard.
And the interlocking of the two issues is far reaching, the article says. It includes the ongoing stress that goes along with experiencing racism, and statistics that show that businesses like dollar stores, which sell highly processed foods, crop up in poor and minority neighborhoods. The makers of these foods also engage in "disproportionate marketing" toward BIPOC, particularly Black and Hispanic kids.
The article, titled "Is obesity a manifestation of systemic racism? A ten-point strategy for study and intervention," recently appeared in the Journal of Internal Medicine, and was co-authored by Dr. Fatima Cody Stanford, an obesity medicine physician, scientist, policy maker and educator who works at Harvard Medical School and Massachusetts General Hospital, and Dr. Daniel Aaron, an attorney with the U.S. Food and Drug Administration, a fellow at Harvard Law School, and a member of The Justice Initiative, a partnership between Harvard Law School and Howard University School of Law that works toward racial justice.
Dr. Stanford is devoted to examining obesity and its nuances, in order to understand the biases surrounding not just obesity but also race, she said in a recent interview with Boston.com.
"The two most common forms of bias in the United States are race bias, which is by far the most common, followed by weight bias," she said, noting that she wanted to "delve deep" when looking at these issues. "In this particular article, I begin to explore some of these connections, and explore how there is a big interplay between weight, and weight bias, and weight stigma and race and its disproportionate impacts, particularly on Black women."
While it's challenging work, Stanford noted that, "I appreciate having the space to have a voice."
"Just being able to bring together those two worlds really is quite meaningful for me and my work, but particularly for my patients that face discrimination, both based upon their weight, but also because of their race, too," she said. "I do this work for them."
Who gets treatment?
In the article, Stanford and Aaron note that obesity is not "secondary to systemic racism, as obesity is endemic in the United States in all races," but there are differences in not just obesity rates, but also who gets treatment when it comes to race.
"Currently, 49.6 percent of non-Hispanic Black adults have obesity, compared with 42.4 percent of U.S. non-Hispanic white adults," the article says. "And yet Black patients are less likely to receive a diagnosis of obesity compared to non-Hispanic white patients. This underdiagnosis leads to inadequate treatment of the disease."
Obesity, the article notes, can be traced to life circumstances for BIPOC.
"We know that BIPOC suffer chronic stress from experiencing racism in their environments, which can increase the severity of obesity. BIPOC children who develop overweight or obesity will likely suffer from it into adulthood," the article says. "For BIPOC who want help losing weight, they have a harder time accessing health care. There is real and perceived systemic racism within medicine when they do access care."
When it comes to being a Black patient, Dr. Stanford noted that they are treated differently by doctors. It's something she's experienced herself as a patient, even though she's a doctor.
"It doesn't matter when you have on that hospital gown," she said. "When you're in the position of powerlessness, which is often the position of the patient, my Black skin means more than my knowledge base."
Stanford has also heard similar things from her patients. While she helps people of all backgrounds, she does take "probably a sizable number of Black patients compared to my peers."
"And I think the reason why they spend time with me, or the reason why they allow me the opportunity to care for them, is because they feel heard," she said. "They feel heard in a way that they may not have felt heard before."
Fighting the 'food swamp'
The article also points to "food swamps" – areas  or neighborhoods where more unhealthy food is sold, such as processed or fast food.
"Marginalized BIPOC are more likely to live in food swamps, and are therefore the disproportionate targets of sellers of unhealthy items," the article says. "More than 20,000 dollar stores have popped up largely in poor communities, displacing grocery stores with ultra processed foods."
Even when there's a supermarket, the article notes that processed food is usually less expensive than healthier foods. 
"This fact is no accident, but a product of government choosing to subsidize and boost revenue for industrial food processors and slant the price landscape for BIPOC," the article says. "Ultra-processed foods have been found to lead to higher calorie consumption and greater weight gain than matched foods comparable in calories, sugar, fat and fibre.
"These inequalities, leading minorities to consume more ultraprocessed food, are difficult to disconnect from the country's history of redlining, de facto segregation, white flight and other potential causes of physical separation of minorities, as well as the corporate entities that profit based on junk food sales," the article reads. 
There's also the marketing slanted toward Hispanic and Black children from the companies that make unhealthy foods, the article says. People who can't afford healthier options may be drawn to the unhealthier food choices, and the marketing of these products helps draw them.
"Systemic racism can find itself not just in government actions, but in private parties who stand to gain from encouraging a group to adopt dangerous behaviours," the article says. "Although marketing is a large contributor to obesity across all socioeconomic groups, the disproportionate burden on BIPOC suggests systemic racism may be at play."
'We need allies from the majority community'
But even with the statistics showing how obesity can disproportionately affect Black people, and BIPOC, many Americans still believe those suffering from obesity are themselves to blame, the article notes. 
"About 80% of Americans believe people with obesity are primarily responsible for their obesity," the article says. "Similarly, a full 50% of white Americans believe that racial disparities in jobs, income and housing can be eliminated if Black people tried hard enough. These personal responsibility narratives aim to convey that the locus of change is at the personal, not the systemic, level."
From Dr. Stanford's standpoint, she said the work sometimes makes her white colleagues uncomfortable. However, she said ending systemic racism can't just come from work done by the Black community, and BIPOC.
"We need allies from the majority community," she said.
The article also points to different methods to combat obesity and racism. These include "intersectional research on obesity and racism, rather than solely on obesity and race, and consider whether obesity, like police violence and COVID-19, is another aspect of structural racism that hurts Black and Brown communities."
Other measures include working to combat ongoing stress brought on by racism, providing healthcare for all, including for obesity, and helping BIPOC who want to work in obesity medicine achieve their goal.
The article also suggests bringing awareness and education on treating obesity for BIPOC, further taxing unhealthy foods, and increasing access to healthy food for those who use Supplemental Nutrition Assistance Program, or SNAP, benefits.
People must also understand that obesity "is not a 'Black' problem," but that it's worse for Black and other BIPOC.
"George Floyd reminded many Americans about the importance of addressing systemic racism," the paper says. "The officer's knee on George Floyd's neck is an image that stays with us in the American consciousness. Advocates for racial equality should consider whether obesity and chronic disease may be another 'knee' on BIPOC's necks."
Thinking on obesity and the cyclical nature of the issue, Stanford noted that "it's a horrible cycle that has to be broken." She gives dozens of interviews and lectures throughout the year with the hope of educating people about racism and its connection to obesity. 
"If one person begins to make a change in their own setting then it's had a ripple effect," she said.
But she also knows that change doesn't happen overnight, acknowledging the depth of racism, weight bias, and race bias in American society.
"I think patience is key," she said.
Get Boston.com's browser alerts:
Enable breaking news notifications straight to your internet browser.