Restaurants
Boston, long a BYOB holdout, says 'cheers' to the concept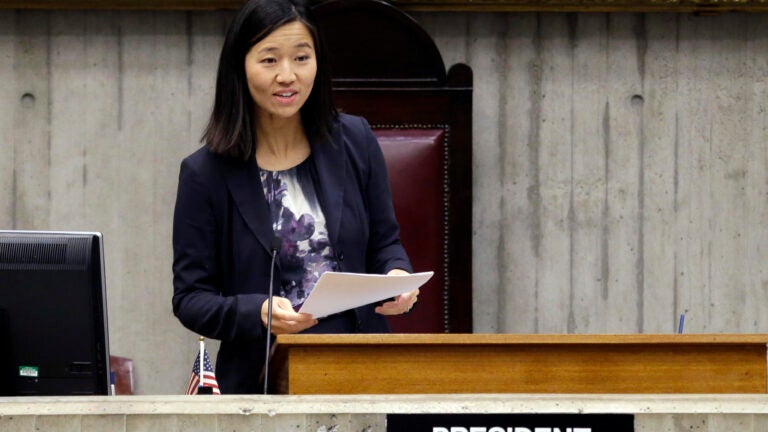 BOSTON (AP) — For years, diners in many major U.S. cities have brought their own bottles of beer or wine to restaurants lacking liquor licenses. But not in Boston, long a BYOB buzzkill.
By year's end, all that will change, now that a decades-old prohibition of the ''bring your own booze'' concept has been lifted.
The city known for its tight controls on alcohol — happy hour drink discounts are against the law, and liquor stores can't operate on Memorial Day, Thanksgiving or Christmas — is easing up. Last week, the Boston Licensing Board overturned a ban on the popular trend, which started in the 1920s as a way for restaurants to sidestep Prohibition-era laws. The trend again surged in 2008 in the U.S. when the economy crashed and people looked for cheaper ways to enjoy themselves.
Michelle Wu, president of the Boston City Council and a former restaurant owner, led the move to overturn the BYOB ban so small restaurants could proliferate.
''We're a very old city and we have many regulations, permits and licenses that have been added over time,'' Wu said. ''While it's really important to protect health and safety, it's also really important to recognize the vitality that small businesses bring to Boston.''
Boston joins the likes of Philadelphia, Washington and Chicago, all of which have thriving BYOB cultures despite the corkage fees some restaurants impose for the privilege of walking in with a bottle.
The BYOB phenomenon has flourished most in the East, where liquor licenses are expensive and the number of permits issued is capped by local governments, said David Kincheloe, president of National Restaurants Consultants, a Denver-based advising business.
In Boston, a full liquor license can cost a restaurateur about $450,000 — a price that's out of the reach of most of the smaller establishments Wu wants to help. By comparison, liquor licenses in Denver average around $3,300, Kincheloe said.
Regardless of cost, Kincheloe tells his clients: ''If you're going to be a serious restaurateur and want to make money, get the license.''
Wine and beer outlets stand to profit from the advent of BYOB in Boston, since even a cheap bottle can cost 80 percent more on a restaurant menu.
''BYOB is going to be great for us for sales,'' said Juan Boria, manager of The Wine Emporium in Boston, which carries an expansive selection of wines and microbrews.
For oenophiles and beer enthusiasts, BYOB will open up more options.
''It's a good option when you don't have a lot of money but want to enjoy a night out,'' said Kyle Wilson, a 38-year-old accountant and BYOB enthusiast who lives in Boston. ''It offers more flexibility as to where you can go.''
But others say they're perfectly content to leave their bottles at home and entrust their drinking experience to a waiter or sommelier.
''Part of the fun of dining out is trying new drinks that I may not already know about,'' said Krista Nygaard, 37, a Boston software developer.
''The only time I could imagine myself taking advantage of this law was if I was celebrating something and had been saving up a great bottle of wine for the occasion,'' she said.